Spill the Beans: Cool moms and heartfelt letters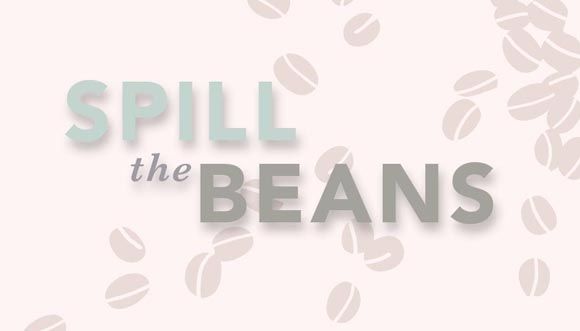 To submit your story, email us your stories, and we'll keep sharing them as long as you guys keep sending them in.

There was no turning back once I hooked my mom on kdramas either. Aigoo. DM shares her story:
Ever since I was in middle school, I was a huge manga fan. When I was in high school, I came across the manhwa "Goong," and I loved it so much that when I heard there was a drama based on it, I HAD to check it out. Though it wasn't really all that great according to me, I ended up watching You're Beautiful and Coffee Prince, and there was no going back.

My mom just labeled me as weird until one day when I made her watch Coffee Prince, and then we watched Emergency Couple together. And now, let's just say I've created a kdrama monster.

Now we're this weird Indian mother-daughter pair that calls each other "Ommo-nim" [Mother] and "uri ddal" [our daughter], haha. We even do the whole "Aigoo, Kim Sajang" thing from Answer Me 1988, lol. Oh well.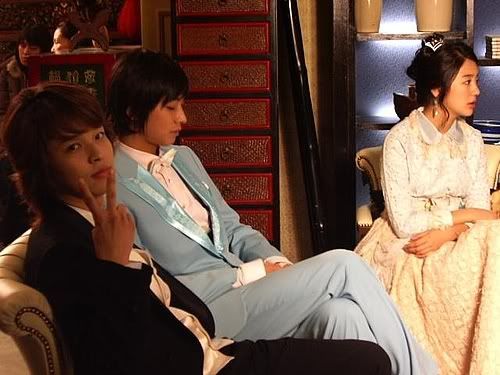 Paula has a fun story about being a mom and a kdrama addict. Moms rule!
Unlike many of your contributors, I am a 63-year-old ajumma. My daughter became a fan of kdramas when she was in high school and naturally, I tweaked her about it. I tweaked her for several years. 🙂 I will say that although she watched ardently, her grades never suffered (but maybe her social life did). In 2012 she talked me into watching You're Beautiful. Not the best acting or plot, but I was inexplicably hooked.

Next came Boys Over Flowers, and now I have watched over 170 dramas. My favorites: Healer, City Hunter, Signal, Descended From the Sun, My Girlfriend is a Gumiho, Queen In-hyun's Man, and the list goes on! I now watch much more than my daughter. She is in the working world, a home owner, has a boyfriend and a dog to care for. As a retired ajumma, I have LOTS of time to indulge and I do without guilt. Her biggest criticism of me is that I won't watch anything without good-looking male leads.

My response? I'm not dead yet, and I really like eye candy. As a side effect, I have become a fan of the music. My husband once commented to our son, "Did you ever think your mom would be blasting Korean rap throughout the house?"

Running Man forever! InkyWinky shares her story:
My foray into dramas started when me and my friends were introduced to Playful Kiss at a hostel in the first year of my medical school. That's it, there has been no turning back. My favorite past time is to share drama stories with my friends.

Healer is my favorite drama of all time. I still remember reading the recap one hour before my final exams! Running Man is like family to me, to the extent that their posters on my wall shocked my mother.

Pros: We cannot be easily shaken up in life as we have literally come across all situations in dramas, the OSTs are unique, and it unites people from very far away.

Cons: Data connection, data connection, data connection. We became the culprits of data over usage. Our comfort bubble is only with people who can appreciate or at least understand kdrama fans. Ideal life from dramas doesn't match real life though!!!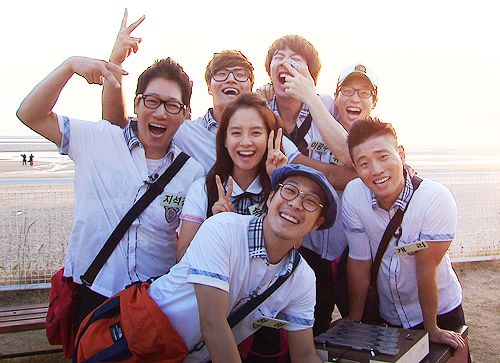 Oh man, the reality of ugly crying during a drama marathon is real. Thanks for sharing, Loripopop.
So back in 2009 when the Hallyu wave hit my hometown hard, my friends and I discovered kpop. I liked it enough, but then my friends introduced me to the kdrama Stairway to Heaven (*cue hallelujah chorus*). I was so hooked, I mustered up the best sick person impression I could and stayed home for days on end just to watch the drama.

When I finished it, I was ruined. I called my friend that night ugly crying and ranting about how life was so unfair. Since hitting adulthood, my friends' affinity for kdramas has waned, but I have managed to find better ways of managing my addiction. Watching You From Another Star on a different browser tab at work, pulling all-nighters to finish Healer, reading Producers recaps while doing research for my thesis.

I have been mostly unsuccessful in my attempt to curb my kdrama appetite, but I have no regrets. I have even managed to get new friends and family into them! I just hope I manage to continue finding creative ways to get my fix, and be a successful adult.

Ria, you are a strong woman, and your perseverance is inspirational beyond measure. Keep fighting the good fight.
Dear javabeans and girlfriday,

I'm sure that you get plenty of emails like these but I wanted to do my part because there is no such thing as too much positivity!

I'd like to begin by thanking you for your wonderful website and the effort you put into it. I love my dramas but sometimes, I like to take a break and I know like any other job, sometimes the going must get tough with this job as well.

But I'd also like to tell you how personally this website has affected me. My background is Pakistani but I'm American, born and raised, so although I watched American, Pakistani, and Indian film and TV, I didn't start watching Korean dramas until about three or four years ago. I also found your website around the same time since it was so useful in helping me find what I wanted to watch next and explaining the Korean context that sometimes went over my head.

A few years went by and life was starting to really work out. I finished my master's, fell in love, and even the last bit of lingering acne from my teenage years cleared up. And then it all came crashing down with all the elements of a Korean (or any) drama. There was an evil potential mother-in-law. She had cancer. There was even a second female lead that the mother-in-law dragged in to prevent him from marrying me. The person I loved and who also loved me, left at his mother's insistence that she'd die because of him. My grandfather passed away. I was diagnosed with an autoimmune disease. My weight dropped to below one hundred pounds. My acne came back with a vengeance. And all in the span of less than a year. It sounds unreal and I wish I were making it up, but the tears I'm holding back right now tell me that I'm not.

I fell into massive depression. I stopped working. I cried day in and day out. I didn't exactly contemplate suicide but being alive seemed way too hard. Eventually something had to give, and it did through intervention by family and friends and also myself via the little bit of backbone I had left. I am going through therapy now and it has gotten to the point where I am not constantly in a state of pain and tears.

Before the depression, I was a person I am proud of. I'm actually a pretty good scientist who has done some significant research, have gone through school without a single cent in loans, and you know, I'm not that bad-looking either. 😛 I don't fall down and if I do, I pick myself up really fast. That's what made my depression worse–realizing how low I had fallen and not being able to get myself back up. Knowing what I was and what I could be if I just wasn't SO sad, made my situation feel even worse.

I'd stopped watching dramas. Watching the average Korean romance was like watching my life which I definitely didn't want to do. But with the start of therapy, so began my re-interest in life. Re-entering life means you start from the bottom up which means you begin as a couch potato. This sounds self-critical but I actually celebrated when I could interest myself in TV and food again. Enter Korean dramas and Dramabeans. I didn't start off with romances obviously. Crime, thriller, revenge, side-splitting comedy. That's what I was looking for. I found it in kick-ass female characters and bad-ass male heroes.

Whenever I watch a Korean drama, I read your commentary simultaneously and those are what finally began to make me want to really, really do something again. You probably already know this, but you both have a penchant for feminism and always cheer on the strong female lead. And that made me want to be a strong female. I applied to two different jobs yesterday and am working on applications for three more.

I know people who work in the entertainment business often wonder if they're making a difference. I wanted to tell you that you are. Reading your work helped me to breathe, hope, and laugh again. (Well, along with the therapy.) My skin is looking great again, the autoimmune disease along with the debilitating pain it comes with is being controlled by medication, and although I can't bring my grandfather or the man I love back, I don't cry about it every day. Maybe by the end of this summer, I'll even have a job.

I know that you both have not made yourself public and I understand your reasons for that, but if I knew you for just one day, I would give you a both a hug, take you for lunch, and tell you thank you. But since I can't, I'm writing this mushy email instead, hoping that it will express my gratitude.

I wish you and everyone at Dramabeans the best of luck and much happiness…always and forever!
[Thanks for taking the time to write us, and for the kind words. We're just glad to hear that you're doing so much better, and that Dramabeans is a happy place for you. We love to celebrate strong women, and you're definitely one of them! Consider the hug given, and the lunch eaten! –javabeans and girlfriday]

RELATED POSTS
Tags: Spill the Beans