Cinderella Man fights back, sues Fashion King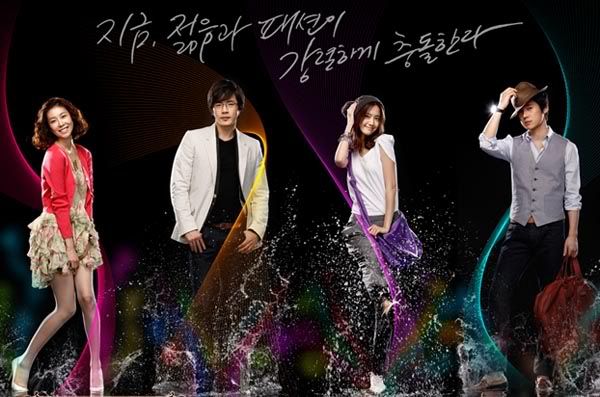 See, now this is just funny.
First, fashion-world-centered drama Cinderella Man was accused of plagiarism by the folks behind the proposal for Fashion King. Then Style announced its casting and called itself the Korean Devil Wears Prada. Magazine Allo announced its casting and also made a reference to The Devil Wears Prada. Then Style accused Allo of plagiarism. And now Cinderella Man is suing Fashion King for libel.
(Do none of these people understand what copyright infringement even is? You can't plagiarize an idea, people, just like you can't copyright a title. It's the content that matters!)
After Fashion King producers LK charged Cinderella Man producers Core Contents with copyright infringement, it was deemed in an arbitration meeting that it wasn't plagiarism. On May 12, in an interview, an LK representative stated that because Cinderella Man deliberately plagiarized, they would insist upon an apology from the writer and production company.
On May 13, Core Contents escalated matters by turning around and suing LK for libel and impeding business, demanding compensation for damages incurred.
What damages, you ask? Core Contents alleges that because of the LK accusations, the Cinderella Man writer experienced "severe emotional distress" and the company was defamed; the charges also caused setbacks in negotiations for selling the drama overseas to China and Southeast Asia.
LK countered that Core Contents is just "noise marketing" and stuck to its claim that their idea, characters, background, and core content (pun!) were stolen. Furthermore, since LK's company secrets were distributed, they're the one who suffered business setbacks, not Core Contents. LK has threatened countersuit.
Oh my god, people. This has gone in such circles that now it's just a farce. First off, it strikes me that Core Contents may be using this lawsuit to cover up the drama's own failure to drum up overseas interest. If they had actual hard offers on the table that were canceled because of Fashion King's claims, then they have a suit. If they didn't, then they're just whining.
Way to perpetuate stereotypes of catty fashion-world bitchery! And all this over a drama that hardly anybody's watching. Now, somebody get me some popcorn and let me know when the hair-pulling and shoe-throwing begins.
Via Herald Biz, E Daily
RELATED POSTS
Tags: Cinderella Man, lawsuits, Magazine Allo, Style