Hong Gil Dong's descendants carry on the crime-fighting legacy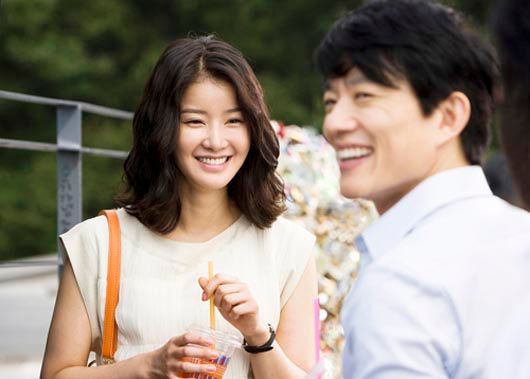 What would happen if the descendants of Joseon-era Robin Hood-like hero Hong Gil Dong were alive today and secretly carrying on his legacy of punishing evildoers and helping the poor?
That's the premise behind the new movie Hong Gil Dong's Descendants [홍길동의 후예], and it stars Lee Beom-soo (On Air) as that descendant, We Got Married's Lee Shi-young as his love interest, and comedian Kim Su-ro (Our School ET) as his nemesis.
If you've seen the recent drama version of Hong Gil Dong, you know the basic premise of the story (even if the Hong sisters' writing is prone to the overly exaggerated comic gag). What Hong Gil Dong's Descendants does is reinvent the basic tale of a chivalrous bandit and place him in modern times, crossing the old folk legend with a dash of Clark Kent-ian Superman.
Lee Beom-soo plays Hong Gil Dong's 18th-generation descendant, Hong Mu-yeok — by day an ordinary high school music teacher, by night a Robin Hood type who appears out of nowhere and vanishes mysteriously. Lee Shi-young plays his girlfriend, fellow high school teacher Song Yeon-hwa, who doesn't know about her boyfriend's ancestry and relation to Hong Gil Dong. Like Lois Lane, she is sometimes left confused about his odd behavior as he switches between personas.
Kim Su-ro, on the other hand, portrays a successful businessman who seems pleasant on the outside, but is actually a cold-blooded man who provides dirty money to the political world. He becomes Hong Mu-yeok's archrival. Directing is Jung Yong-ki of Once Upon a Time, who once again utilizes a blend of action and comedy in this project.
The movie began filming on July 31 at the (Namsan) N Seoul Tower, which was a date scene between Lee Beom-soo and Lee Shi-young. The film is looking at a late 2009 release.
RELATED POSTS
Tags: Hong Gil Dong, Kim Su-ro, Lee Beom-soo, Lee Shi-young