Yun-ho and Ara's romantic (drama) date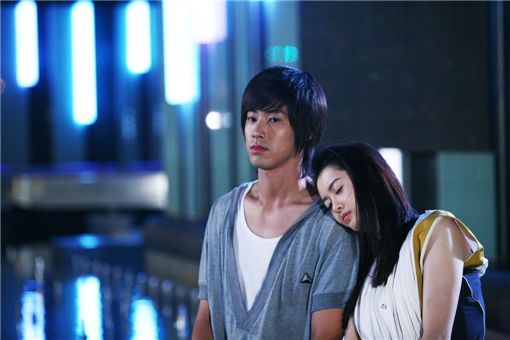 The MBC soccer drama Heading to the Ground [맨땅에 헤딩] recently released its first stills from the set, and follows with these latest shots of the two leads on a romantic date.
The scene shows Jung Yun-ho and Go Ara's characters — a humble soccer player and a rich team owner's daughter — walking by an outdoor fountain. In the drama, Ara plays a young agent who recognizes his athletic talent, but loses in her attempt to convince him to her side. As a result, she drinks a large amount of alcohol despite not being much of a drinker, and becomes tipsy.
Furthermore, after leaning on Yun-ho's shoulder, she falls asleep comfortably on his arm, although his reaction is the opposite as he stiffens uncomfortably.
Heading to the Ground is MBC's next Wednesday-Thursday offering following Hon, and will air next month.
Via Asia Economy
RELATED POSTS
Tags: Go Ara, Heading to the Ground, U-Know Yunho