Chae Jung-ahn in the Hot-Blooded Salesman
Finally, news of a new KBS weekend drama! (The historical series Iron Empress has occupied the slot for many months, and is finally heading to its close. I, for one, am happy to see another contemporary offering take its place.)
The show to take that prime-time slot in October is called Hot-Blooded Salesman [열혈장사꾼], and stars Chae Jung-ahn (Cain & Abel, Coffee Prince), Park Hae-jin (East of Eden), and Choi Chul-ho (Partner, Queen of Housewives).
The story is set in the world of car dealerships and sales. In the drama, Chae Jung-ahn plays a car dealer who is so successful that she is called "Goddess Kim"; she may seem elegant on the outside but harbors (naturally) pain on the inside. Park Hae-jin also plays a car salesman.
The topic makes me think of the sleazy image car dealers have in the States (and brash comedies like The Goods), but this project is described as being a drama with a human touch that still takes a serious look at this world and the fierce competition within it. A source from the production explained, "On the outside the story is about car sales, but you could also say that on the inside it's a story about life, and as the main character Ha Ryu [Park Hae-jin] matures and progresses, you'll root him on and be able to be cheered by this drama."
With the director of Kingdom of the Wind (Ji Byung-heon) at the helm, I'll be expecting strong visuals; he said, "I want to make a drama that will encourage the people who are hanging in there in these difficult times." On the story front, this is another adaptation taken from the work of Park In-kwon, the creator of the manhwa War of Money, on which the SBS drama was based, as well as the original Hot-Blooded Salesman manhwa.
Hot-Blooded Salesman premieres on October 10.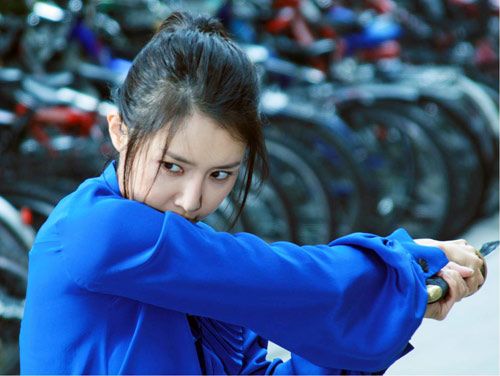 RELATED POSTS
Tags: Chae Jung-ahn, Choi Chul-ho, Hot-Blooded Salesman, Park Hae-jin