Kim Yun-jin in Harmony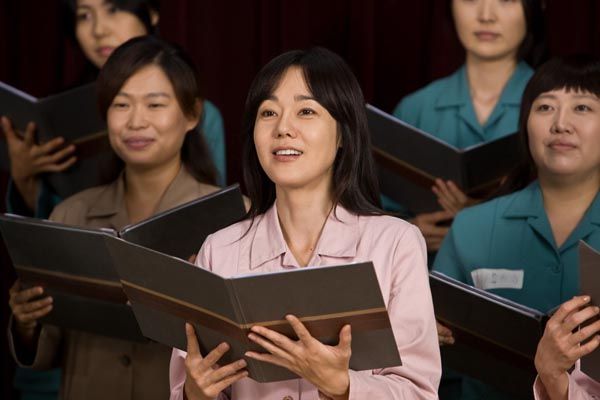 Kim Yun-jin (often called "world star" because of her role in U.S. drama series Lost), has a new Korean film coming out, her first Korean role since 2007's Seven Days. In Harmony [하모니], Kim plays a prisoner who joins the prison choir in order to have a one-day outing with her child, from whom she has to remain separated during her incarceration. The movie will feature Kim's hitherto-undisplayed singing skills and opens next month.
The movie is directed by Yoon Jae-kyun, coming off a huge success with the disaster movie Haeundae, and also features "national actress" (and everyone's favorite grandma) Na Mun-hee. She plays a conductor who wants to leave the world with "one last gift" before she dies, while quirky comic actress Jung Soo-young (City Hall, Fantasy Couple) also acts in a supporting role.
Harmony, described as a poignant and moving film, will open on January 28.
(Tangent: Who else thinks Kim Yun-jin looks like Im Soo-jung's older sister? Example.)
Via Asia Economy
RELATED POSTS
Tags: Kim Yun-jin