And finally, Seo Woo in Cinderella's Sister
Finally, a glimpse of Seo Woo! We've had many promo stills released of Moon Geun-young, Chun Jung-myung, and Taecyeon, but nary a one of Seo Woo, who's playing the Cinderella in Cinderella's Sister.
Seo Woo has quite the young naif thing working for her, so she suits the role pretty well, image- and acting-wise. She's actually two years older than Moon, despite playing the younger sister. And her colorful, cute styling in this role is definitely made to contrast with Moon's darker look.
Seo Woo plays Hyo-sun, daughter of Kim Gab-soo, and actually meets Lee Mi-sook first and introduces her to her father, thus playing an important role in their marriage. Hyo-sun is pretty and kind, with a bright, winsome attitude. Because she has grown up receiving lots of love, she's generous in giving it as well, which goes completely counter to her stepsister's harsh, closed-off ways.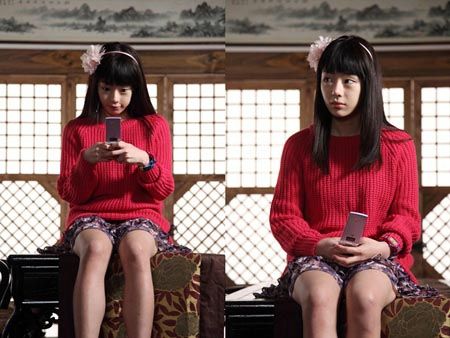 Via Newsen
RELATED POSTS
Tags: Cinderella's Sister, Seo Woo