First poster photos for Gumiho Girlfriend
I know that I just posted on this drama, but My Girlfriend Is a Gumiho has just released its first poster images and here they are. As you know, the fantasy series just began shooting on Monday, June 21, and now we get our first look at the characters played by Lee Seung-gi and Shin Mina. Although there's a limit to how much you can get out of a photo (be it a thousand words or not), I think the photos are really cute, particularly the second one below.
These poster shots were taken on June 20 at SBS's Ilsan production center and capture the couple's relationship dynamic. (I'm going to guess that the one below is more indicative of the storyline and the one above is just a fun excuse to show the stars looking beautiful together.)
I dig that Lee Seung-gi's kind of a shlub; so many trendy dramas (or any dramas, really) feature men who are either super-cool (e.g., your Darcys and professional types) or super-warm (e.g., your Ji-hoo sunbaes and Shin-woo hyungs). There's not much room for your bumblers or beta-males. (A few exist, such as Jung Kyung-ho in Smile, and I always enjoy those exceptions.) Say what you will about the Hong sisters, they have a knack for teasing out unusual character traits and creating some fun relationship dynamics with them.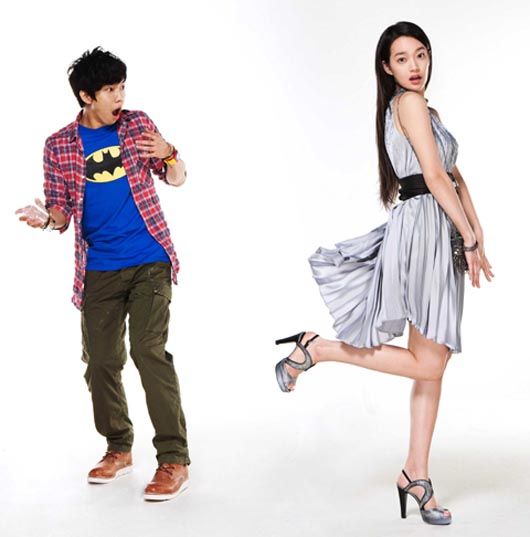 Via E Daily
RELATED POSTS