Moon Geun-young makes theater debut in Closer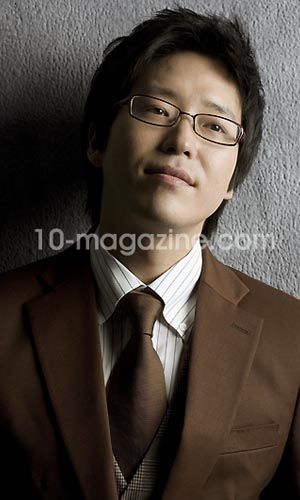 "Korea's Little Sister" Moon Geun-young is pairing up with Eom Ki-joon (Job Well Done) in the stage play Closer, which is the play written by Patrick Marber that was a hit when it first opened in London in 1997. It went on to be translated into 30 languages and performed in 100 cities, and was adapted into a film starring Clive Owen, Natalie Portman, Jude Law, and Julia Roberts.
Moon Geun-young will play the part of Alice (which is double-cast with Shin Da-eun), which was Natalie Portman's role in the 2004 film. The character is a stripper who becomes romantically involved with Dan, played by Jude Law in the film and to be portrayed by Eom Ki-joon in this production. (The entire play follows the intertwining relationships of the four leads and can be seen as a relationship study about modern love.)
Moon recently wrapped up the melodrama Cinderella's Sister, while Eom Ki-joon — who recently named Moon as his ideal woman on a variety program — plays a psycho criminal in the just-released Demolished Man.
I like seeing screen actors broaden their horizons on the stage, and the vast majority feel that the experience helps them grow as actors. Kudos to Moon for giving it a try, when at 23 she's already considered one of the best actresses around (and certainly the best of her generation). Eom Ki-joon, you may know, started out on the stage as a musical actor.
Closer runs as part of the "I Like the Stage" Play Festival, which raised its curtain on July 6, and is its second offering. It will run for two months beginning in August. The festival's opening play was Fool For Love, which starred Kim Hyo-jin, Kim Jung-hwa, Han Jung-soo, and Park Gun-hyung.
Via Now News
RELATED POSTS
Tags: Eom Ki-joon, Moon Geun-young