Rising star Song Joong-ki
Song Joong-ki has steadily been stealing hearts and taking names. Or you could call it building a fanbase and a solid resume. But something tells me once he takes to the screens as Sungkyunkwan Scandal's resident playboy, things are about to get downright crazy.
Song Joong-ki has gained notoriety chiefly from his "flower pretty boy" image, to which his reaction is always bashful and awkward. He is humbled and grateful for the attention, even if he doesn't really know how to live up to the moniker. Song: "I can't overlook being noticed because of my appearance, but I would like someday to be known for my acting."
The 24-year old actor looks barely old enough to shave, which would explain the roles he continues to get. He recently got some advice from sunbae Cha Tae-hyun, who told him, "I played high school students well past the age of 30." Song now worries less about the distance between his age and his characters', and his ability to play younger.
His most recent role is the lead in the film Heart Is 2, which he actually worried about because he used to be afraid of dogs. "But after working on the film, I even considered getting a dog as a pet," he said, laughing.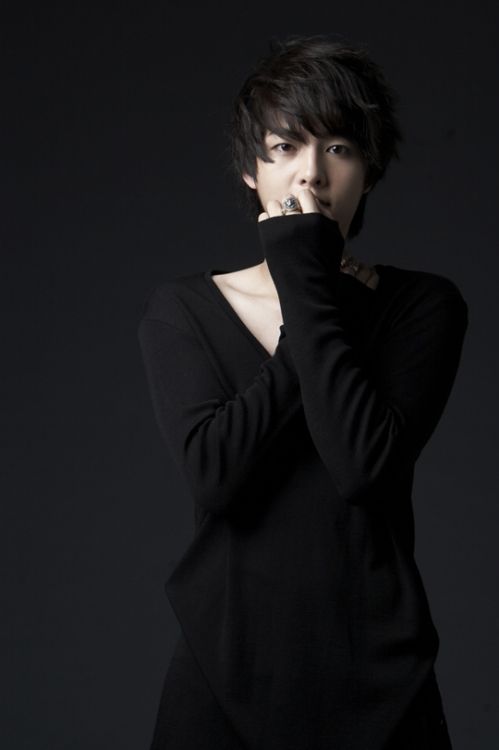 When asked about his love life, he said he's too busy to have a girlfriend: "Because of my daily schedule…" he laughed. Song may project a lively image, but he's definitely got a quiet internal side too, which is probably more surprising to people who are fooled by his deceptively youthful appearance.
I'm excited for Sungkyunkwan despite its potential to be a hot mess. Or maybe that's why I'm excited. Either way, Song Joong-ki will be the best actor on the roll call, and I can't wait to see his turn as a player. Kim Bum, eat your heart out.
Song can be seen hosting KBS2's Music Bank, as well as other variety shows, in addition to promoting his film and shooting the drama. KBS's Sungkyunkwan Scandal is slated to air in September.
Sheesh. No rest for the beautiful and upwardly mobile.
Via DongA
RELATED POSTS
Tags: Song Joong-ki