IRIS agent(s) to return for Athena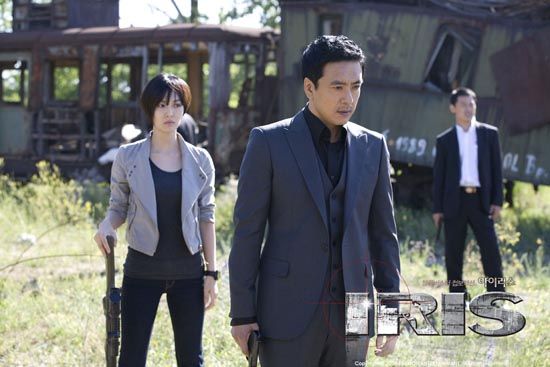 I say agent(s) because as soon as a slew of articles hit the net announcing this news, there was a contradictory one from Kim So-yeon's representatives denying it.
First, the news:
Two of IRIS's stars, Kim So-yeon and Kim Seung-woo, have reportedly signed on to reprise their characters in Athena. This comes despite the fact that Athena is only a spinoff of IRIS, not a sequel, so there wasn't any expectation for the stories to overlap.
That means they'll play the same roles as North Korean agents Park Chul-young and Kim Sun-hwa. The casting is reportedly finalized, according to Taewon Entertainment, the production company behind both dramas.
However:
I have seen one article refuting this news from Kim So-yeon's side, saying that it is mistaken and that she has no plans to appear in Athena. Currently there are many, many more outlets reporting that she will, but I'd take that with a grain of salt. It's more likely that Kim Seung-woo will, and that producers jumped the gun with Kim So-yeon. She has already signed on for her next project, Dr. Champ, and she is busy working on that series.
RELATED POSTS
Tags: Athena: Goddess of War, IRIS, Kim Seung-woo, Kim So-yeon