Petty Romance sheds some clothes…but not enough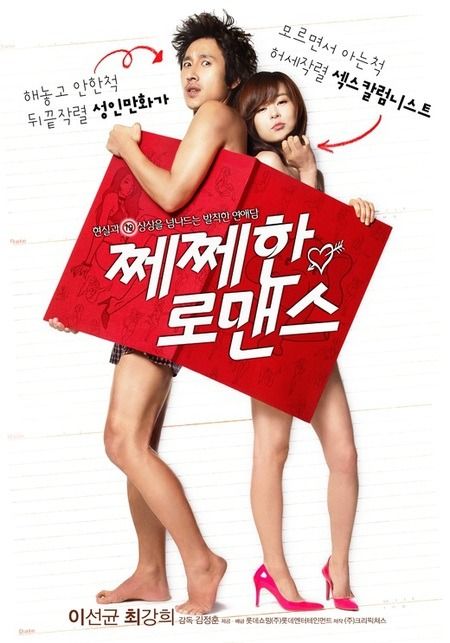 "Now THAT's what I'm talkin' about!" … is what I said when I first saw this new poster for Petty Romance. Because the poster for sex-columnist-meets-adult-comics-writer should be showing some skin, yeah?
Oh, like YOU didn't want to see Lee Seon-kyun nekkid.
But then I scrolled down, and saw that not only is he NOT naked (behind perfectly positioned poster, mind you), but SHE is. And now I'm annoyed. What the crap is that about? She's gotta be (implied) naked, with hot pink heels to boot, but dude's wearing boxers? What's wrong with Equal Implied Nakedness?
Now I'm going to have to watch this movie, just to keep tabs on its Equal Nudity Quotient. Yeah, that's a thing. I just made it up. And I'll keep score too.
Via TV Report
RELATED POSTS
Tags: Choi Kang-hee, Lee Seon-kyun