Jung Yumi and Gong Yoo team up in Crucible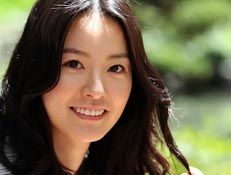 Gong Yoo (Finding Kim Jong-wook) and Jung Yumi (Oki's Movie) have been cast in the movie Crucible, which is adapted from a novel of the same name by author Gong Ji-young. (I'm not very up on the Korean literary scene, but Gong is a name I recognize, having been recommended to me by a friend and also by my mother; she's a popular and well-regarded novelist.)
The book is based on a real-life rape case that occurred at a Gwangju school for the deaf, albeit reworked into a fictionalized retelling. The story centers around a teacher at the school and a human rights activist; the plot unfolds after an assault occurs in secret at the school, and follows the process as the tragedy is uncovered and becomes known to the outside world. Gong Yoo will play the teacher who is helped by Jung Yumi's activist character, the latter of whom possesses a strong sense of justice and is an administrator at a human rights activism organization.
The novel was published in 2009 and was a best-seller that drew much attention toward the real incident and led to the formation of an investigative committee a year later.
This sounds pretty meaty, and it doesn't hurt that I am a fan of both actors. And while I like Gong Yoo a lot (I leave the hardcore lovin' to girlfriday, as I value my life and physical safety), I absolutely adore Jung Yumi, who can be feisty and vulnerable, energetic and melancholy, and all at once to boot.
The film will begin filming in mid-February, and aims for a fall premiere.
Via E Daily
RELATED POSTS