Cast of new romantic comedy film Couples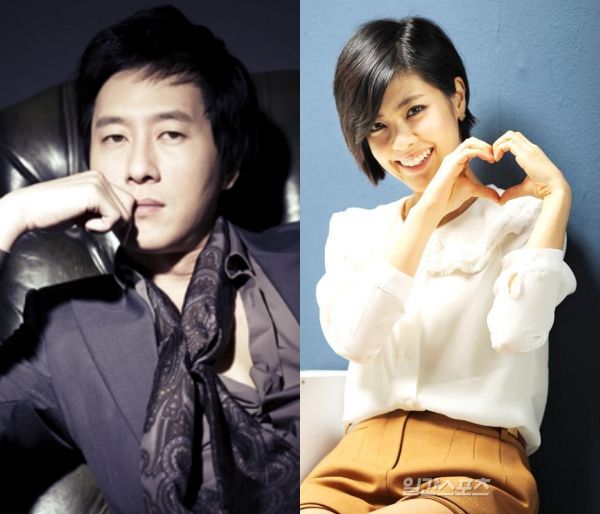 Kim Joo-hyuk, Lee Yoon-ji
Lee Yoon-ji (Dream High) and Lee Shi-young (Dangerous Meeting, Playful Kiss) have been cast to headline a new romantic comedy, opposite leading man Kim Joo-hyuk (Terroir, Sleeping With the Enemy) and hilarious everyman Gong Hyung-jin (The Duo, Runaway). I can already see the comic potential in this oddly grouped foursome. Some bizarre love square with a dash of quirky charm?
The film is called Couples, though the plot is more about the strange coincidences that surround one couple, and the various intersecting combinations as they go their separate ways. Kim Joo-hyuk plays a man whose girlfriend disappears without a trace, leading him to search for her. This sort of character is always asking for trouble, because why wouldn't you just assume she left you? Perhaps his ego won't let him accept it, which would make for a great character. Lee Yoon-ji will cross paths with him, and they form a curious connection. Lee Shi-young plays the disappearing girlfriend, and Gong Hyung-jin plays a gang leader who crosses paths with her.
The story is described as a "love maze" involving three men and two women, a labyrinth of relationships plotted in a way so you don't know where one ends and the other begins. It boasts a unique construction that claims not to fit into any pre-existing genres, which seems like a stretch. So…it's narratively adventurous? That's right up my alley, but hardly is it you know, NEW to the world or anything. And neither is Fate, Coincidence, or the like, unless they've never seen a k-drama…EVER. Regardless, it sounds like a fun time, mostly because the cast is solidly comedic. I really loved Lee Yoon-ji's last turn as an uptight teacher who secretly harbored a schoolgirl crush on Dream High, and can't wait to see her take on more leading roles in comedies.
Rounding out the cast is Oh Jung-sae (Korea), who will play the guy hired by Kim Joo-hyuk to find his missing girlfriend. Directing is Jung Yong-ki, who helmed Once Upon a Time and The Descendants of Hong Gil-dong (which Lee Shi-young also starred in).
Couples begins shooting in May, for a premiere later this year.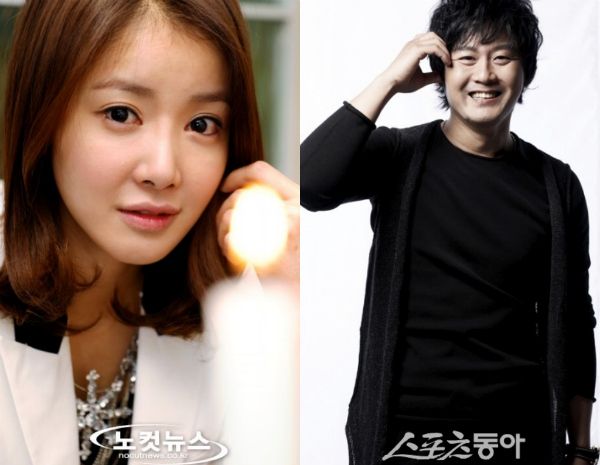 Lee Shi-young, Gong Hyung-jin
Via My Daily
RELATED POSTS
Tags: Gong Hyung-jin, Kim Joo-hyuk, Lee Shi-young, Lee Yoon-ji