Posters, previews, and predictions for Baby-Faced Beauty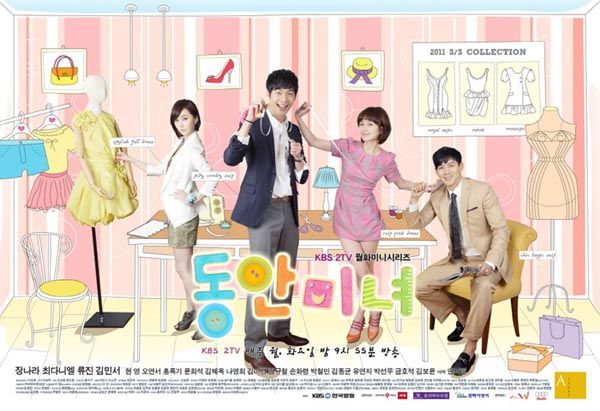 I hope you guys all stocked up on your sleep, because with the premiere of Baby-Faced Beauty coming on Monday, you might find yourself having to make some important decisions about how to use your time.
And while this drama wasn't initially on my radar as much as some other higher-profile ones, the more I see of it, the more I'm warming to its frothy cuteness. If the drama has anywhere near the bright, fluffy fun promised by the stills, I'll be a happy camper. Except for the part where I feel conflicted about how to watch everything I want to watch without turning into a zombie, of course.
So here we go, a little refresher on the story, with a few speculations thrown in the mix:
This is the story of a girl who's always wanted to be a fashion designer. But despite having the face of a teenager, she's almost halfway through her thirties, not having such an easy time of it…
But eventually she lands a job with a fashion design company, working with people lots younger. At least she's happy about it.
…although maybe she doesn't have such a great relationship with the drinky.
No, really, lady. You might want to lay off the sauce. (Also: Giant martini!)
On the other hand, it does get her in the arms of a cutie, so maybe she knows what she's about. It seems like they may have a water-related motif going on…
Although I really don't want to know what THIS is all about:
But our Hero seems to like her, weird toilet fetish and all (and looky, how adorable is he!), even if she may be prone to injuring him. Purely accidentally, I'm sure.
And yes, the guy may be a little bumbling and dorky —
— and by that I mean, really, REALLY dorky —
But he's also got a vulnerable side. Aw, tears. Thank goodness our heroine's there to comfort Dorky Hero.
Except… enter the Hot Boss!
Hot Boss is hot. And has a suspicious daughter, who likes to manipulate the heroine to cater to her youthful whims. (Thankfully she's not so bratty behind the scenes, though.)
The problem? HER. You know. The Snooty Bitch, only she has that magical power to fool everyone into thinking she is sweetness incarnate. She pours on the charm just in time, so that nobody but our Heroine ever witnesses her perfidy.
And it looks like she wants the Hot Boss for herself. Eep. And you know she's not gonna play fair.
Still — boy, is it fun flirting with the Hot Boss.
See! He totally enjoys it, too. Nothing like a little workplace flirtation to liven things up.
Except…wait…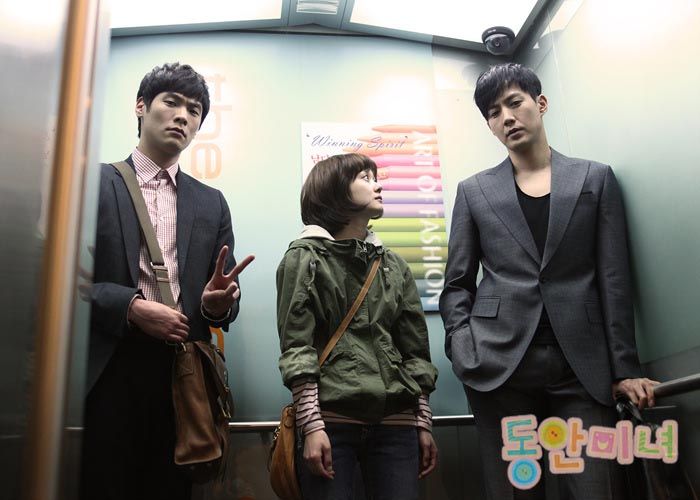 You mean HE works here too?
Uh-oh.
Who to choose, who to choose!? What's a girl to do?

(As brilliant and right-on-the-money as I'm sure my predictions for Baby-Faced Beauty are, you might wanna tune in on Monday, May 2, to see how things really turn out. )

RELATED POSTS
Tags: Baby-Faced Beauty, Daniel Choi, Jang Nara, Kim Min-seo, Ryu Jin