Random, thy name is City Hunter
More stills are out for City Hunter and, true to this drama's promotional trajectory so far, they manage to clear up very little of my confusion about what the heck this show is actually about.
The thing is, tons of dramas are segmented into different parts — there's a backstory for the hero, a backstory for the heroine, their present situations, and maybe even a secret identity. The problem with City Hunter is that the production hasn't made much of an effort to clarify what goes where, so I'm left scratching my head. For instance, all of the photos in this post were released in the past several days. You'd think there'd be some organization to the blitz of images, but no, not really.
Example: Obviously our heroine, Park Min-young — judo artist, bodyguard — has a past. She apparently attended high school at some point.

And our hero, Lee Min-ho, is somehow involved in the watching of the president's daughter (Gu Hara):

He apparently also likes to party. And gets hit on by women ten years older than him. Sure, why not?

You can't be a "City Hunter" without the sharp city wardrobe, right?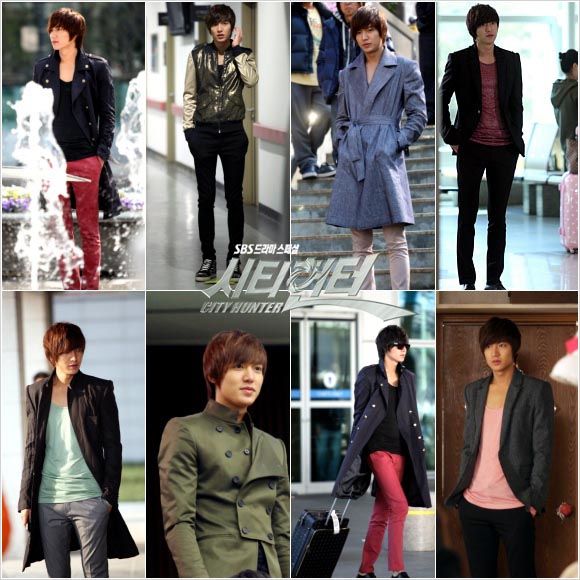 But…there's also a danger element!

People die, things explode…

And then the hero and heroine go on playful dates in the park?

So really, my one takeaway from all this is: Mm, Lee Min-ho sure is hot:
(City Hunter premieres on May 25 on SBS.)

RELATED POSTS
Tags: City Hunter, Gu Hara, Lee Min-ho, Park Min-young