Miss Ripley: Episode 6
The final side of the love square is formed, and almost instantly, Miri finds out how difficult it is to juggle all the lies in her life. Not just the two men, but Hee-joo, who knows too much. And wouldn't you know it, everything starts to close in around her. It's like watching her walk a tightrope. I'm seriously sweating bullets, half the time wanting to see her fall, but still gasping every time loses her footing and sighing with relief when she's in the clear… for now.

EPISODE 6 RECAP
Miri looks over at the man Myung-hoon described as the heir to the Mondo Group, and freezes at the sight of none other than Yoo-hyun, her Rotten Rope Roommie from the gosiwon, the energizer puppy that just will not stay down. She should really be thanking her lucky stars that he's even been as persistent as he has.
She makes an excuse to Myung-hoon that she's not feeling well, and heads home early, her head spinning with all this newfound information. She thinks back to all their interactions, where he had actually told very very tiny bits of the truth, and she had been dismissive and outright rude.
She almost laughs from the position this puts her in, and the irony that he'd turn out to be the golden goose. And then, armed with the internet, she begins her research on Project Puppy Recovery.
It turns out that Google isn't much of a help when Yoo-hyun's lived such a private life, and she finds herself still lacking any information on the guy. At work the next morning, Myung-hoon invites her to dinner and she feigns sick to get out of it; only when he mentions that he's nervous about Mondo's merger and dealing with Yoo-hyun, she perks up and realizes that it's an opportunity to gather intel.
She quickly turns it around to say that she couldn't desert him if he's stressed – she'll be at dinner. Damn. If she were an assassin, she'd be Two-second Tabby: ruthless, and turns on a dime.
Meanwhile Hee-joo finally decides to accept the job at Mondo, and Chul-jin takes her up to the office. She's shocked to see her own design from the competition framed on the boss' wall, and nervously bows to greet him as he enters.
Except mid-bow, she starts to recognize that voice… She looks up, and there's Yoo-hyun smiling back at her, pleased as punch. But Hee-joo is not Miri, and she runs out in shock and disappointment.
Yoo-hyun follows after her and starts to explain that he wanted to meet her and convince her, as the Man Yoo-hyun, not the heir…
She cuts him off, noting that sure, he must have his reasons. "But… that means that the Yoo-hyun I've known isn't your true face." Aw, that kind of kills me. She's so earnest that this is what hurts her, and what makes her feel foolish for liking him.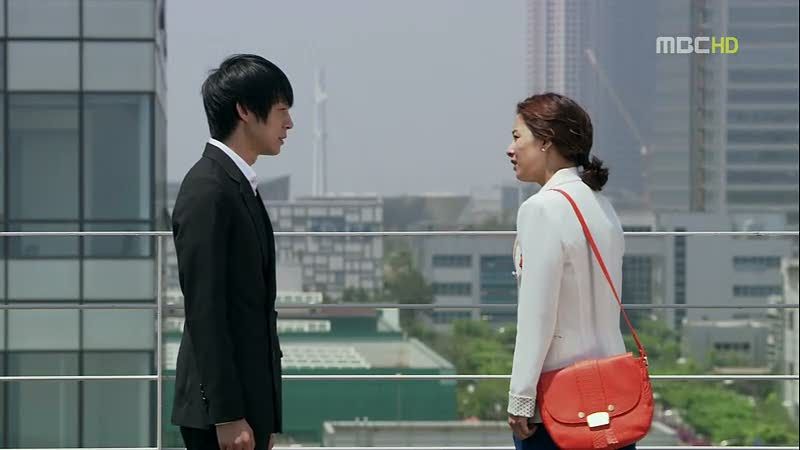 She also realizes how many times he's kept up this façade in front of her, including talk of her father, which was really what sealed her decision to come here today. Damn, if you think about it from her perspective, Yoo-hyun and Miri actually have more in common than it seems. They both have no qualms in lying to get what they want, though of course the lie itself is vastly different. But it's still misrepresenting yourself, if you think about it. Interesting.
She adds, voice trembling, "I thought you were different. So I was happy. But what is this?" He gets a little worked up in defense, asking if he ought to have stuck out a business card at her at first meeting. He says it's true he wanted to recruit her, but he genuinely thought he'd met a good friend.
Chul-jin takes her out for coffee and defends his friend, admitting that if he didn't know Yoo-hyun, he'd have called all this a rich fool's game. But he tells her that Yoo-hyun paid his own way through school (I'm a little more impressed now), and that he's always struggled to make something of himself by his own effort. While the school part is admirable, the latter's got to be taken with a grain of salt, since he's not exactly starting at Mondo as a bellhop or anything. Just sayin'. In any case, she reconsiders it.
Myung-hoon tells Miri some basic things about Yoo-hyun—that he lives apart from his parents, but has a trusting relationship with them, since they've already given him a third of the company and are open-minded enough to let him choose his own wife. I love that this is pretty much the equivalent of hippie free-love, in the realm of chaebols.
She takes it all in, her eyes growing wide to realize just HOW filthy rich this guy is. I mean, he's basically been bow-tied and dropped on her doorstep, like a puppy just waiting to be adopted. After declining to go home with Myung-hoon, she stops in front of her apartment, looking up at Yoo-hyun's window with a smile. Scary.
She makes breakfast for Hee-joo the next morning, suddenly all roses and sunshine. If I ever knew anyone who was so hot and cold, I'd check her into an asylum. It's borderline multiple personalities, I swear.
Hee-joo is surprised, but totally falls for Miri's sugary act, when she applauds her for taking the Mondo job and admits to feeling so bad about her losing her job at Hotel A that she was working up the nerve to ask them to rehire her. Wow. Just, wow.
Miri tests the waters and asks if she's working with Chul-jin, and that other guy is in a different department. Hee-joo doesn't blow Yoo-hyun's cover, and just nods. Miri asks if Hee-joo likes him, citing the flowers and the baseball game, and Hee-joo smiles shyly, but is quick to deflect, and says that all he ever talks about is Miri. This couldn't be easier if she tried.
She says that the foursome should go out to celebrate Hee-joo's new job, and suggests another baseball game.
Hee-joo goes to work and tells Yoo-hyun, who beams that Miri's finally giving him an opening. He stupidly calls the gift from Hee-joo his good luck charm (yeah, with the wrong girl), which makes me want to kick him in the shin.
She apologizes for her emotional reaction yesterday, and they start over today, as boss and employee. Oh, he ought to stop smiling at her like that. She's going to get her little heart pulverized.
They go to a baseball game that night, and Hee-joo's face falls to see Yoo-hyun and Miri making eyes at each other through the whole game. She turns to cheer with him; he's already cheering with Miri. She gives him a drink; he shares it with Miri. Auuugh, my heart, it breaks.
They go out for drinks afterwards, and Miri lays on the one act that finally tips me over. I hate girls who do this: she demurely feigns being unable to handle her liquor, and then "bravely" downs her shot anyway, ensuring that she will appear most chaste and angelic. GAH.
It's not just me, either, because Hee-joo's eyes narrow too. She's maybe not familiar enough with Miri to know her drinking habits, but this is totally false, and she knows it. It only gets worse as the night wears on, and Hee-joo starts downing shot after shot as she watches Miri blatantly flirt with Yoo-hyun.
The boys start asking her about her major at Tokyo University, and she starts to say National-, then ends up saying Japanese Literature. Chul-jin, in full-on investigation mode, corrects her that in Japan it's not Japanese Lit, but National Lit (because when you're in that country, you wouldn't still call it American Lit, the way we do). Ruh-roh.
But Yoo-hyun recovers for her, because she clearly started to say "National-" and then switched because we're now in Korea. Oh, trusting puppy. Chul-jin asks which campus she was on, and she starts to panic, looking over at Hee-joo, who smirks while downing another drink.
They ask Hee-joo what Miri was like in school, and Hee-joo is getting too drunk and too angry to care…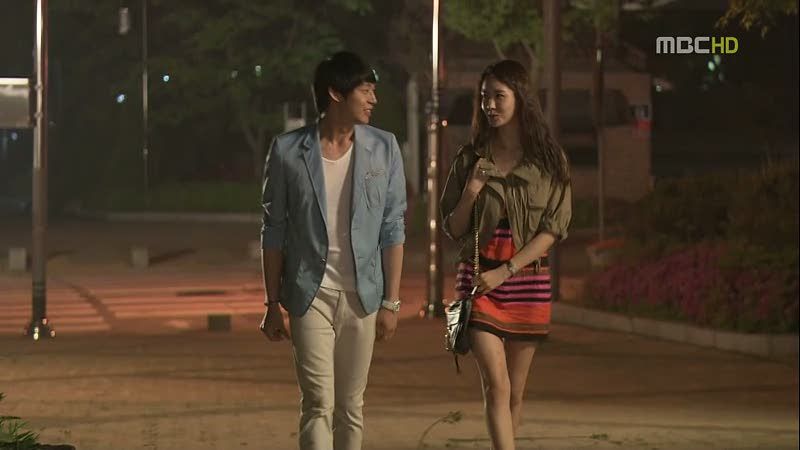 Miri realizes that she's on the ropes, and uses Hee-joo's drunken state to feign concern, and suggests that she go on home. Hee-joo tries to insist that she's fine, not wanting to leave Miri alone with her crush, but Miri is way too smooth for the likes of her. Before she knows it, Chul-jin is escorting her out, leaving Miri with her prey.
Miri and Yoo-hyun walk home, now on friendly terms, and he marvels at finally having gotten past the point of icy rejection. If you only knew why.
They approach their building, but Miri sees a figure perched right outside her door, and she comes to a halt. While Yoo-hyun's faced the other way, she looks again, and sees Hirayama, staring right back at her. He face goes white.
Trying to think quickly, she tells Yoo-hyun she forgot to get ice cream for Hee-joo and says they should turn back. But he insists on going to get it himself, and leaves her there. She decides there's nowhere to run, and confronts Hirayama.
He tells her that she's come up in the world, and screams that he's the one who made her the best. The best bar hostess? I know you're a pimp, but that's not something to be proud of, really. He threateningly mentions that a President Kang is eager to collect on her (whether that means money or more is still unclear).
So this much we now know: Hirayama is simply middle-management, and it's not some obsessive vengeance streak, but a job that's keeping him on her tail. Though he does carry a lot of personal resentment, making him perfect for the job, I suppose.
He starts to get violent, pushing her around and slapping her, which is pretty hard to watch, but she stands her ground and refuses to ever live like that again.
Hirayama: Since you've been walking around with books at your side, and going in and out of hotels, you don't know see what you are, do you? You don't know if this is Korea or Japan. I will tell you what you are. I will tell you EXACTLY, EXACTLY what you are! Get it together. You're a bar girl. A bar girl.

Miri: Why? Why can't I live like other people do? Because I'm an orphan? Because I don't have the education? If I don't have an education am I not even human? If I have nothing, can I be dismissed by everyone? That's right. I did do that, then. I lived what I came up against, and earned what I came up against. I did do that. Why? To live. Because it's all I could do. Because it's the only thing I could do. But it's different now. I won't. I'll never live that way again.
Aaaaack, now I'm back to feeling sympathetic for her.
Hirayama tells her that it's not just the money. She has to meet President Kang. She shouts that she won't. And this is when Hee-joo walks up and overhears them. Bitterly, mockingly, Miri asks what he'll pay her to go see him then. She's met with slap after slap, as she defiantly refuses. It's hard not to root for her when she's all fiery like that.
Hee-joo gasps to see Miri roughed up, not knowing the full situation, but realizing that she really doesn't know the extent of Miri's hardship. She goes home first, and sees Miri walk in dazed, and head to the bathroom to cry.
The next morning she asks Miri about that man, and Miri nearly bites her head off for even asking. She defensively says that it's her business, and that he's just someone she used to work with in Japan, and he's still aggressively recruiting her. Well, it's not untrue. She tells Hee-joo to mind her words around Yoo-hyun.
On her way out, she sees Yoo-hyun's motorcycle and smiles her evil-plan-hatching smile. She struggles to push it over on its side, then rushes to have the security guard call Yoo-hyun. She's now indebted to him, to his delight of course.
Myung-hoon goes to see Yoo-hyun, for the first of his now weekly meetings to report on Hotel A. He's anticipating a difficult transition, now having to report to a boss of sorts, but Yoo-hyun surprises him with a request. He asks if they can be hyung and dongseng, instead of their titles along with all the requisite corporate hierarchy.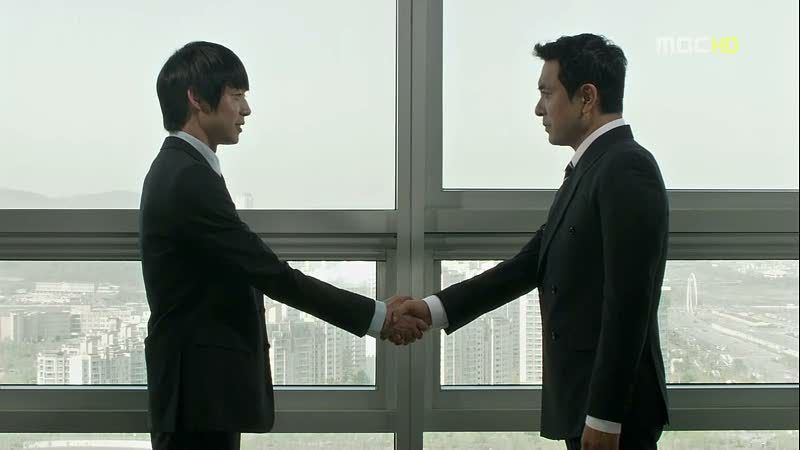 It's something that's not totally impossible, but highly improbable given their working situation, but Yoo-hyun asks so earnestly that Myung-hoon says that he'll try. They shake on it, sealing the unlikely friendship. This is going to be really awkward down the line, but right now I find it adorable, even though I know it's a doomed bromance.
Myung-hoon is starting to feel Miri's distance and absence, noting that she's been going home early. He tells her that his mother is awake, and asks her to go with him tonight to see her. She agrees, making him adorably happy, only to get a call from Yoo-hyun and dash out without so much as one look behind her.
Myung-hoon sees her leave and gets curious, especially when she doesn't answer her phone all day.
She goes with Yoo-hyun to get his motorcycle fixed, and he lets her buy dinner since she feels so bad. He tells her that he recently found out that she's an orphan and paid her way through school, and of course finds common ground with that.
She adds for good measure that people ought to make their own way in the world, regardless of who their parents are, and that she wouldn't even accept help if she had parents who were chaebols. He smiles, totally smitten and thinking he's found his soulmate. Chills.
She wipes some sauce from his lip, and he's a total goner.
They walk home, happy and basking in flirty exchanges, while Myung-hoon drives up in front of Miri's apartment. Oh, dear. Thankfully, Yoo-hyun remembers that he wanted to get her another tub of ice cream since Chul-jin ate up the last one, and turns to go back.
It's right then that Myung-hoon and Miri lock eyes, and he sees the back of a man walking away from her. Damn, that's a close call.
She runs over, frazzled, and wondering what he's doing here. He asks why she hasn't been answering her phone, and she pretends to just now realize that her phone has been off. She says she waited for his call all day and wondered why he hadn't phoned, and that she really wanted to go.
He starts to tell her that he knows that Miri isn't the first for him—he's already been married before—but she feels like the first, to him. Aw, now he's being a puppy too? I don't know if my heart can take it.
He tells her that he feels like his locked up heart has reopened because of her, and asks what he's supposed to do in this situation. He asks if she regrets their relationship.
She turns it around on him, of course, pretending to be hurt that this is all he thinks of her sincere love. She panics to see Yoo-hyun standing there, and leans in for a kiss, but Myung-hoon doesn't reciprocate. She makes her exit, seemingly hurt and heartbroken in Myung-hoon's eyes.
Myung-hoon calls all night but she doesn't answer, and he shows up to work the next day to find that she's called in sick. She's sick all right, but not in the way you think. She's landed in Jeju, because that's where Yoo-hyun is going to be.
She calls Myung-hoon after she lands, confessing that she's in Jeju, because she doesn't know what she's done to make him not trust her, to make him feel that way. She tells him that she was ill all night after he left like that, and tells him that she's here to clear her head.
He buys it, even apologizing for being so harsh and making her feel that way. Wow. She never ceases to amaze me. In a totally scary way.
She goes to the hotel where Yoo-hyun, Hee-joo, and Chul-jin are staying, and runs into them in the lobby. She lies that she got sent to Jeju to pick up green tea for a picky VVIP, and I don't know what's more absurd—that flying to an island to get someone tea is perceived as a reasonable request in VVVVVVIPland, or that Yoo-hyun doesn't see right through her.
In any case, Hee-joo is deflated enough for the four of them. If she doesn't believe that Miri is outright lying (though I wouldn't put it past her to start suspecting, especially after the diploma incident), she's at least crushed to see her steal Yoo-hyun away.
They go on a picturesque tour of Jeju and frolic in the ocean like a couple of lovebirds, and stop to watch the sunset. He tells her that his mother used to vacation here, and that he loved it when it was cloudy and windy, because it meant that planes wouldn't fly and he'd get to stay here longer with her.
Miri tells him that she was the opposite—she hated cloudy days because then the boats that were headed to Korea wouldn't be able to go. She'd climb up a mountain on days like that, wondering if she just climbed higher, she might see Korea, where the mother who abandoned her might be.
She cries, and though I know she's totally manipulating him, it's another of her classic blurry real/fake moments. She probably did do that as a child, and she really did spend her youth hoping and waiting that her mother would come and save her from her nightmare.
She tells him that they're actually quite similar, "We're both like orphans, lost our mothers and miss them."
He watches her cry and tenderly moves the hair out of her face. He pulls her into a hug as the sun sets.
She goes to her room, pleased at her progress, and when Yoo-hyun comes knocking on her door to return her hat, she invites him in to ask for help with her suitcase zipper, and they make moon eyes over tea.
The doorbell rings and she opens the door… to find Myung-hoon smiling at her, having flown to Jeju to see her.
Panic.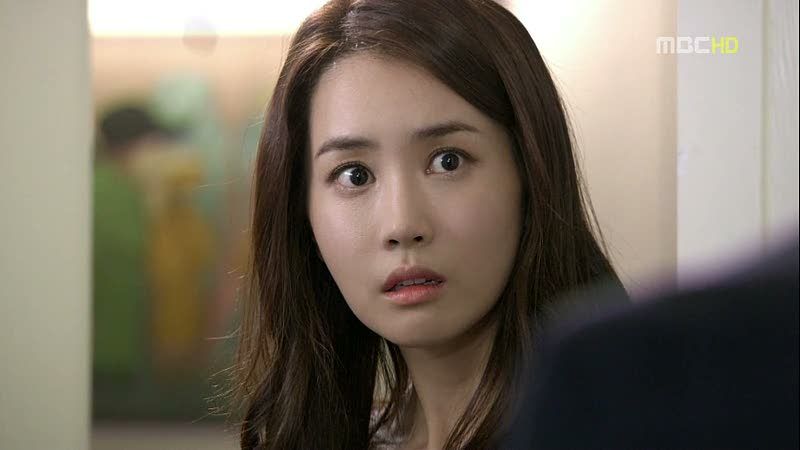 COMMENTS
Now THAT's a believable use of this plot device—the old caught-in-a-hotel-room-together scenario, to increase tension and play with our expectations. She's clearly out to seduce both men, so it's completely a red-handed catch, despite the fact that it's actually an innocent scenario. (Case in point: though I love City Hunter more, its use of this in the last episode left a lot to be desired. Namely logic.)
Though I'm sure Miri will find a way out of this by the skin of her teeth, I find I'm torn again—I totally want her to get away with it for now. Is that sick? I don't know. I guess I'm so invested in how far she takes this that I want to see it through. It's morbid fascination, for sure.
Every time she hurts Hee-joo I want her to die a slow and painful death. But then when she fights and claws her way out of hell and sticks to her morally flawed guns, I find I'm rooting for her again.
It doesn't help that both men are such willing puppies for the slaughter, all cute and cuddly and totally vulnerable. It's hard not to wish that at least one of them gets to end up happy with her, though that seems not only ill-fated, but unjust.
I'm anticipating Hee-joo's changes as she starts to see more of Miri's dark side, and gets more and more taken from her because of Miri. Perhaps it'll spark a change in her and she'll turn the tables, once she's holding all the cards. Yoo-hyun seems to be the linchpin in that—the one thing she's not okay losing to Miri, which means trouble ahead. Aw, yeah.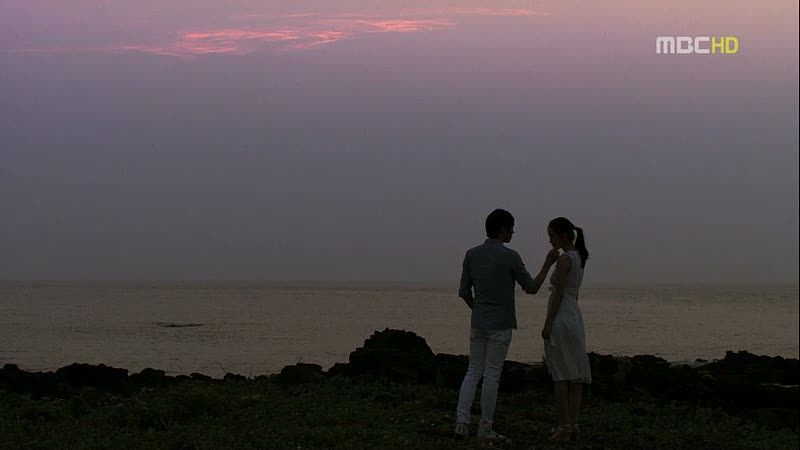 RELATED POSTS
Tags: featured, Kang Hye-jung, Kim Seung-woo, Lee Da-hae, Micky Yoochun, Miss Ripley