Song Joong-ki with scarecrow buddy for Vogue
Is it just me, or do the Yoo Ah-in and Song Joong-ki photo shoots always come in pairs? Well they do both have movies getting ready to premiere. Song's rom-com Penny-Pinching Romance with Han Ye-seul premieres in a few weeks, where he plays a broke, girl-crazy slacker. Well, a CUTE broke, girl-crazy slacker. He is played by Song Joong-ki, after all. He says that he took the role to shake things up and "break my image," which is always fun to see. Here he poses for Vogue's November issue with a scarecrow friend, because… nothing says high fashion like a stick-thin figure dressed in clothes? Waitaminute.
He's also been blazing up the small screen of late, in his short stint as the young King Sejong the Great in SBS's Tree With Deep Roots. It's short enough of a run to be a cameo, except well, again it's Song Joong-ki. He's got critics abuzz over his emotional performance, and audiences clamoring for more.
In his interview with Vogue, he said, "It was only about four episodes, but I thought it was worth more than most miniseries leading roles. My role was to portray being trapped in the prison of Taejong [he's referring metaphorically to King Sejong's father] and breaking free from it. There has to be a foundation laid down so that Han Seok-kyu sunbaenim's King Sejong can be accepted."
Tree With Deep Roots airs on SBS on Wednesday-Thursday, and Penny-Pinching Romance premieres November 10.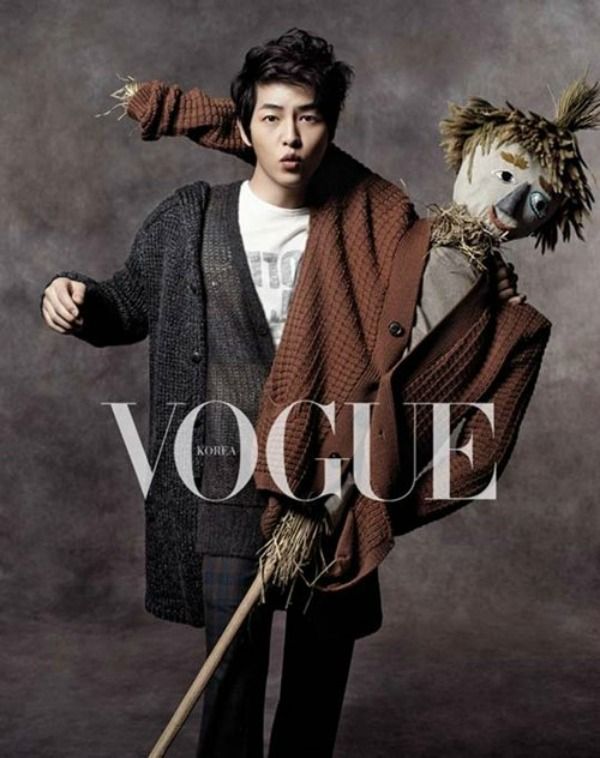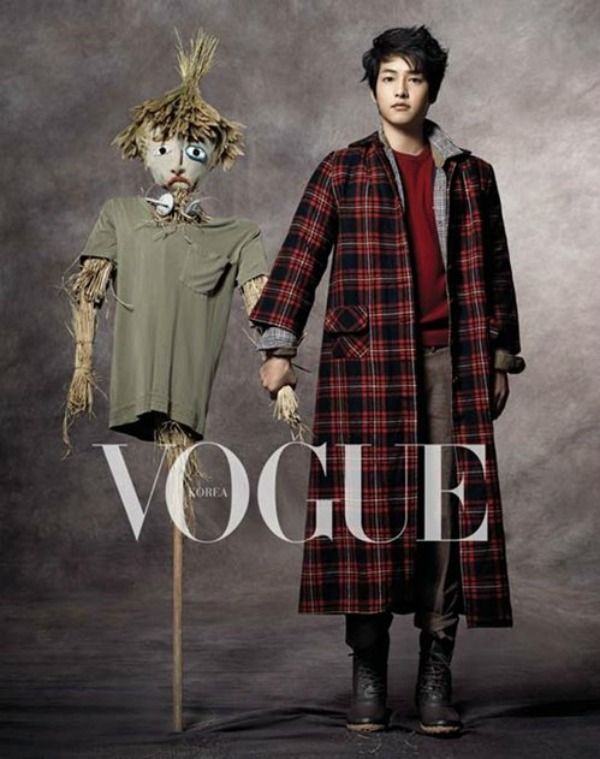 Via Star News
RELATED POSTS
Tags: photo shoots, Song Joong-ki