Gu Hye-sun celebrates birthday in Australia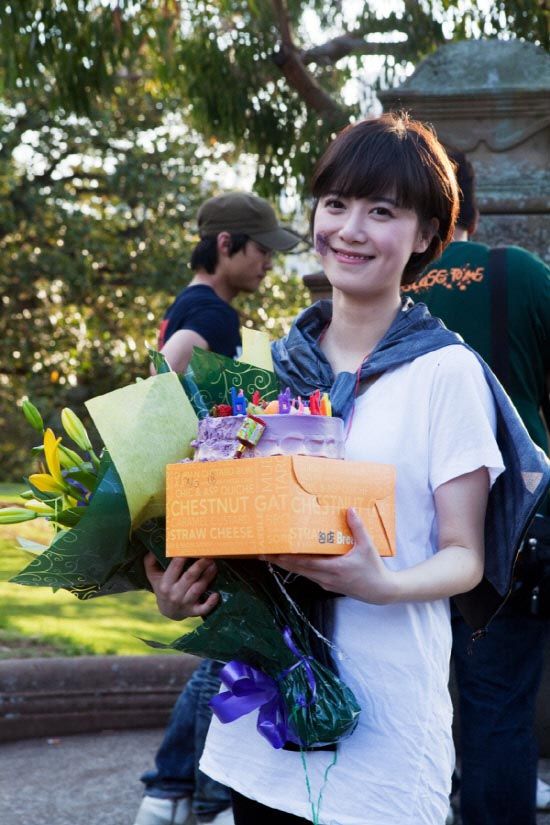 Gu Hye-sun is currently in Australia filming her new drama Take Care of Us, Captain, and celebrated her 27th birthday on the set. (It was on November 9, and is counted as her 28th by the Korean age system, where an infant is considered 1 year old at birth.)
The crew has been in Australia since the 4th, and on the day of her birthday was shooting at a botanical gardens. Hm, you know what that means: Australian drama fans, get out your maps and start a-stalkin'!
Gu said, "Since we're shooting overseas, I didn't think anybody would prepare an event like this. I'm really grateful to the people who wished me happy birthday. Because they looked after me while we're still in the early stages of shooting and abroad, this birthday will be especially unforgettable."
In the drama, Gu plays an airline co-pilot paired with leading man Ji Jin-hee, and the pair gets caught in a love triangle with Lee Chun-hee. The drama unfolds around the character growth, careers, and romances of those working at an airport — so think human drama, not occupation show or Air City-esque action — and is set to air on SBS beginning January 4 (it replaces the hot sageuk Tree With Deep Roots, which should make for a strong lead-in).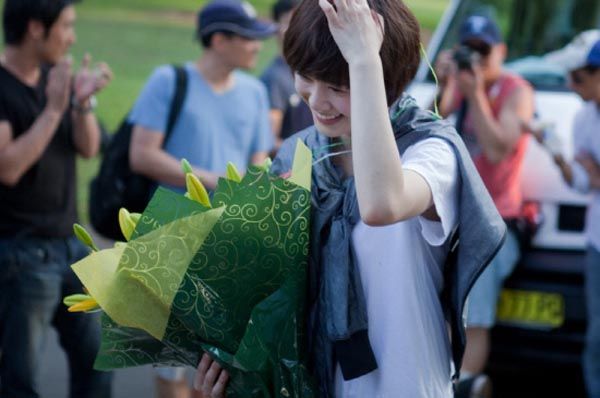 Via Star News
RELATED POSTS
Tags: Gu Hye-sun