Jung Woo-sung's image transformation in Padam Padam
Yet more stills are out from Padam Padam: The Sound of His and Her Heartbeats, the upcoming cable drama starring Jung Woo-sung, who is the focus of this batch of images.
Jung plays Kang-chil, a man wrongly accused of murder who serves 16 years in prison, whose innocent nature is protected in part by his younger buddy and "guardian angel" Kook-soo (Kim Bum). Kang-chil at one point experiences a near-death experience, surviving thanks to a miracle. He falls in a "fateful love" with a woman described primarily as "selfish," played by Han Ji-min. Due to his past, he's awkward in the romance arena and turns shy around her, bringing out his innocent, cute nature, while also contrasting with his tough side. (See: tattoos and skill with mechanics.)
So that explains Jung's clean-cut, aw-shucks appearance in the show. Yet I can't help feeling that Jung's character is starting to veer past "pure" and "good-hearted" and into simpleton territory, based on the way he's depicted here. He's supposed to be a good boy, not Forrest Gump. And the Dumb and Dumber hair certainly doesn't help.
I feel like we've been hearing about this drama forever, with photo dumps occurring on a regular basis, and yet we don't actually know any more about it. With a respected writer like Noh Hee-kyung (The World They Live In, Goodbye Solo, More Beautiful Than a Flower) penning scripts, you'd think they'd put a bit more emphasis on the story, but other than "fateful love between an innocent man, a selfish woman, protected by a guardian angel," we're not getting much. It's all the same old. How 'bout some story with that story, hmm?
Padam Padam premieres on jTBC on December 5, and will run as a Monday-Tuesday drama.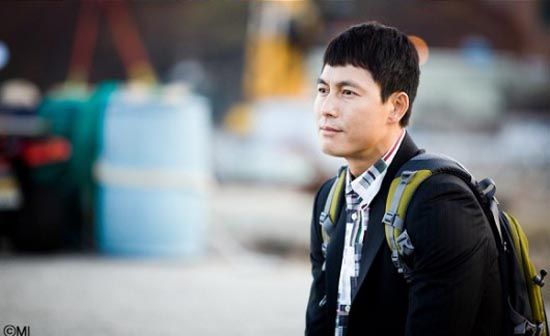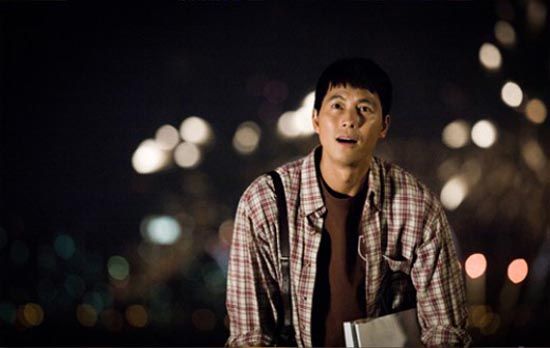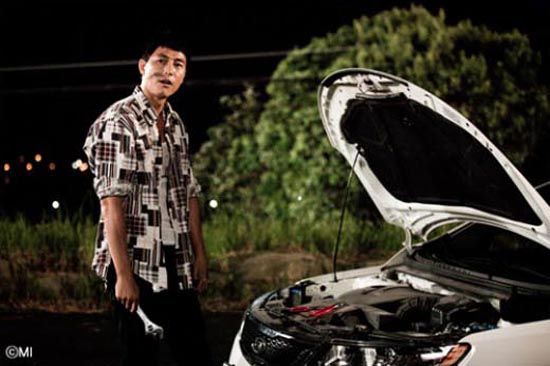 Via Review Star
RELATED POSTS
Tags: cable programs, Han Ji-min, Jung Woo-sung, Padam Padam