Fashion King holds its first script rehearsal
I sincerely hope everybody's in character at this Fashion King script reading, because man, is that a collection of pissy faces or what? Then again, I'm not sure I want to watch a drama populated by characters wearing pissy faces, even if we've got Yoo Ah-in (Sungkyunkwan Scandal) leading the charge.
Let's just hope the collective cranky comes from holding the drama's initial rehearsal on Christmas Eve. In attendance, other than Yoo, were Shin Se-kyung (Tree With Deep Roots) in the leading lady role, with hot rising film star Lee Je-hoon as a supporting character. (Seriously? Lee Je-hoon is gonna be huge. He's taken home five awards so far this year, for his roles in war film The Front Line and the dark indie drama Bleak Night. Other titles on his filmography include Gong Yoo's rom-com Finding Kim Jong-wook and the queer film Just Friends.) Filling out the main quartet is SNSD member Yuri in her first drama role.
Also at the script read were the rest of the supporting cast of approximately 20 actors, PD Lee Myung-woo (What Happened in Bali) in a reunion with his Bali writers Lee Sun-mi (Sweet Spy, Super Rookie) and Kim Ki-ho (Sweet Spy, Invisible Parachute Agent).
Fashion King bears a lot of similarities, description-wise, to the shaky 2009 rom-com Cinderella Man, but it sounds like they're aiming for a different vibe. Cinderella Man had a birth secret, a chaebol, and a switched-identities plotline, but Fashion King is positioning itself as a "story full of humanity about young people facing the world and dealing with challenge and success, love and ambition, and weathering the ups and downs of their obsession with love and endless ambition." Gotta love the redundant descriptions, describing redundantly.
The drama is scheduled to follow History of the Salaryman, which premieres on January 2.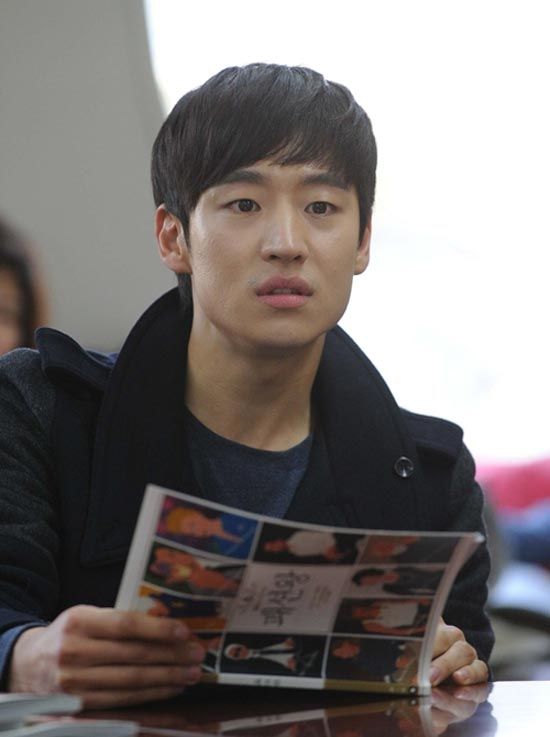 Via Mk.co.kr
RELATED POSTS
Tags: Fashion King, Lee Je-hoon, Shin Se-kyung, Yoo Ah-in, Yuri