Jang Geun-seok in High Cut
javabeans: Now this is what we call a Scrolldown Fug. (TM Fug Girls.)
girlfriday: It's like a fashion mullet: All business on top, party on the bottom.
javabeans: Are palazzo pants making a comeback? Because the moment they went of style in the '90s was the brief moment when fashion embraced sanity.
girlfriday: And in ajumma flower print no less.
javabeans: I'll say this for Jang Geun-seok: He sure went all-out. Those be some high-end curtains he Maria von Trapp'd.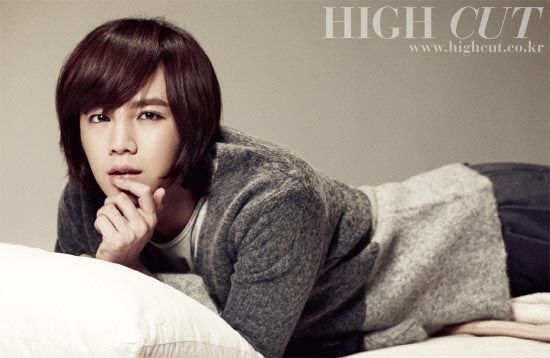 girlfriday: Not to be outdone, he's rocking some serious chastity pants in the next photo.
javabeans: Let's see… high-waisted, large-hipped, with front pleats. Yup, the nuns would approve.
girlfriday: And he can use them as a parachute in emergency landings. They're safety pants.
javabeans: Safety for whom? I know about a thousand fangirls who would not be daunted by three measly buckles. Oh look, he's smoking a rose. That's not weird.
girlfriday: But more importantly, why is his face disintegrating while he smokes?
javabeans: Because smoking is bad for you. Especially if you try to smoke plants that shouldn't be smoked. Don't smoke, kiddies!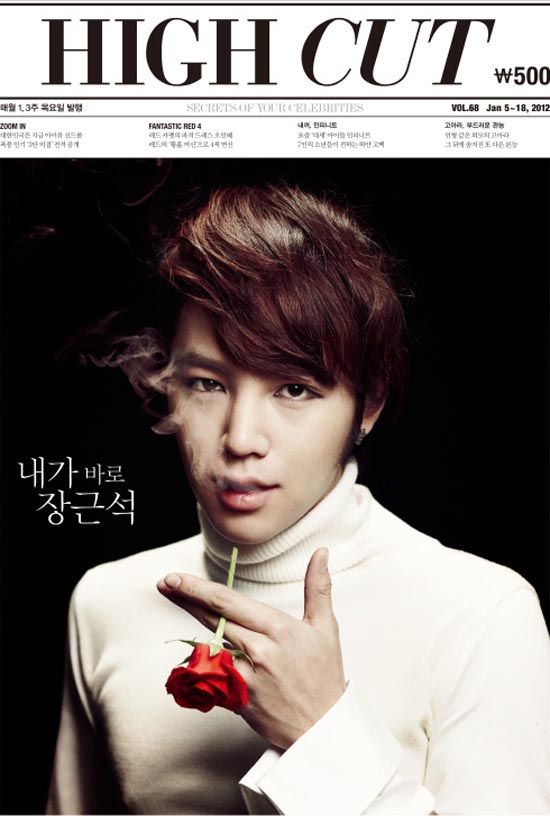 Via Chosun
RELATED POSTS