Kim So-yeon turns into barista-spy for historical thriller Coffee
Death by coffee. That seems to be the main idea behind spy-intrigue-historical-thriller film Coffee (phonetically Kabi, per the old word for the drink). Well, I'm sure there are worse ways to go. Said the coffee nut who named herself after the addiction.
Above is the film's newly released poster, which I find intriguing. It sets up the central premise of the story, which is an assassination attempt made on Emperor Gojong via his personal barista. Park Hee-soon reclines in his seat, playing the emperor, while served by the woman at the center of the conspiracy, Kim So-yeon. Watching is a mysterious man, Joo Ji-mo.
Kim So-yeon's and Joo Jin-mo's characters have Russian names — Tanya and Ilyich — which ties into the background history of the times. The movie is set in 1896-97, when Emperor Gojong fled his palace following the assassination of his wife, Empress Myeongseong, by the Japanese. He took refuge in the Russian embassy and ruled from there for a year. Apparently the emperor was fond of his coffee, and in this movie his opponents exploit that detail in their attempt to off him.
Also in the cast is Yoo Sun playing a woman named Sadako. I'm making the leap in assuming she's also involved in some plot against Korea.
Mystery, melo, and action, with period costumes and lots of coffee? (Also: Kim So-yeon and Park Hee-soon?) Sign me up. Coffee is set to release in March.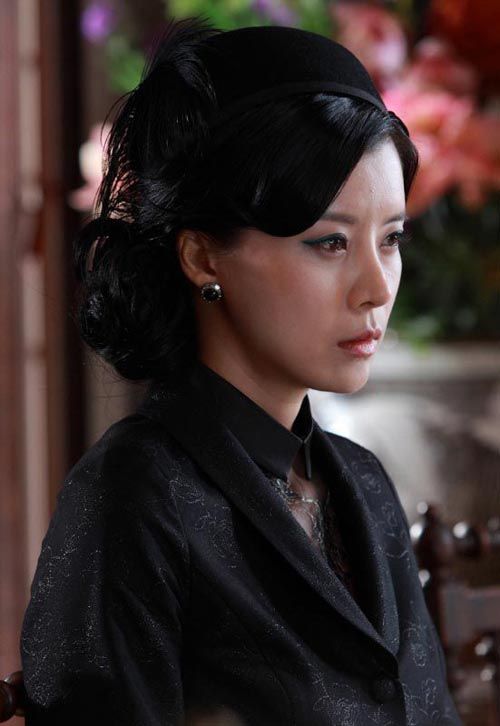 Via TV Report
RELATED POSTS
Tags: Joo Jin-mo, Kim So-yeon, Park Hee-soon