Bridal Mask resumes shoots, releases stills
Although all filming halted on period action drama Bridal Mask (Gaksital) after a recent tragic bus crash that killed one extra and sent dozens of others to the hospital, shooting did resume on the KBS series last week, and here are the latest stills from the production.
They feature Joo-won in the lead role of a freedom-fighting hero, looking a lot more fierce and mature than I've gotten used to seeing him with his 1N2D gig, where he's basically an overgrown boy with a penchant for aegyo. It's funny how an actor can transform a dozen times in various roles and I'll buy every change, but once you've gotten a glimpse at his supposed "real" side in a variety/reality capacity, it's a lot more difficult seeing them as anything else. Uhm Tae-woong may get the bad guy and look like the hotshot in his roles, but there are only so many times you can see him trip over his own feet before that image collapses. And Joo-won may kick lots of ass as the bridal-mask-wearing, secret-identity-having hero, but I can't pretend I won't be mentally hearing his cutesy "-bbyong" tacked on to the ends of all his sentences.
The drama is set during the 1930s amid Korea's fight for freedom from Japanese colonial rule; Joo-won's character, a police officer, watches as his older brother (Shin Hyun-joon) is injured while participating in the independence movement. When his hyung is killed, he joins the fight himself and transforms into a nameless hero.
Bridal Mask (Gaksital) will be a Wednesday-Thursday drama, airing following Equator Man.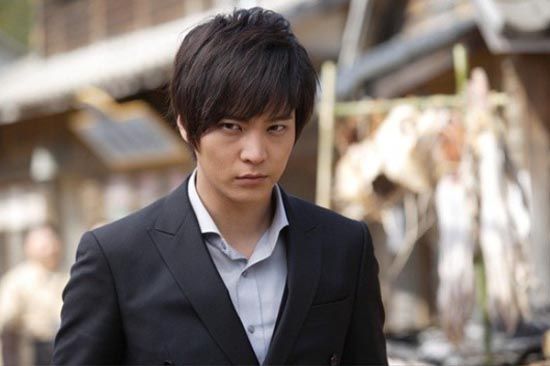 Via Star News
RELATED POSTS