Jung Kyeo-woon soaks up the sun in Bali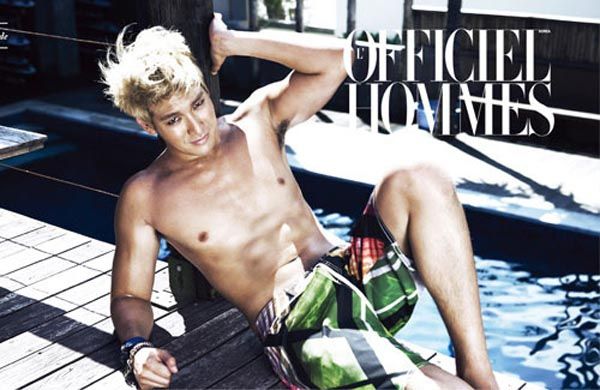 Why, hello there, blond Jung Kyeo-woon. Nice to see you again (and your abs).
I can't say I'm a huge fan of the grungy surf-rat look in general, and there aren't a lot of Korean stars who can pull off the blond hair, but I'll make exceptions for this photo shoot. Shot in Bali, the spread comes from the May issue of men's magazine L'Officiel Hommes.
It's quite the 180 from Jung's last role, where he was the slick, scheming, designer-suit-wearing Hang-woo in History of a Salaryman. The kind of guy who'd see this guy and shudder in disgust at the idea of wrinkling a cuff or putting a hair astray. Still, while the man does wear a suit well, it turns out he also makes a pretty creditable beach bum. Just hanging back… rolling around on the sand… ridin' some waves… showing off his abs… (Hey, they're not gonna show themselves off, you know.)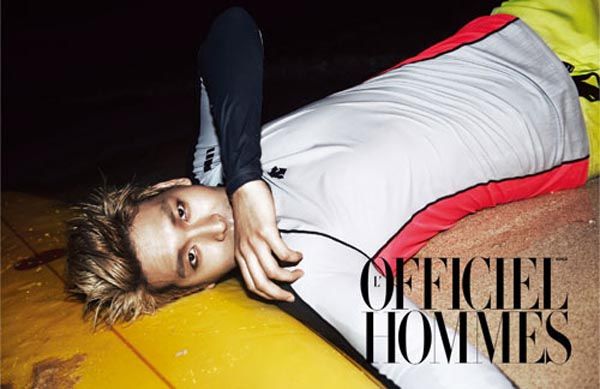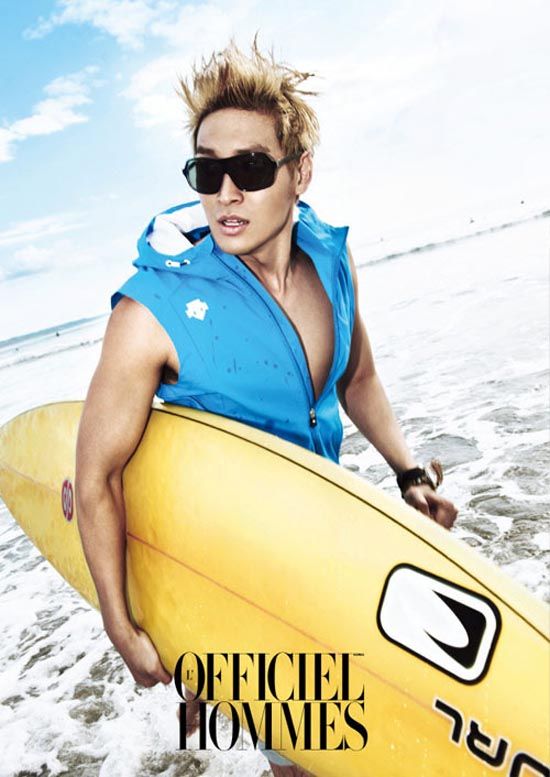 Via SBS News
RELATED POSTS
Tags: Jung Kyeo-woon, photo shoots