Lee Jin-wook cast as I Need Romance 2's hero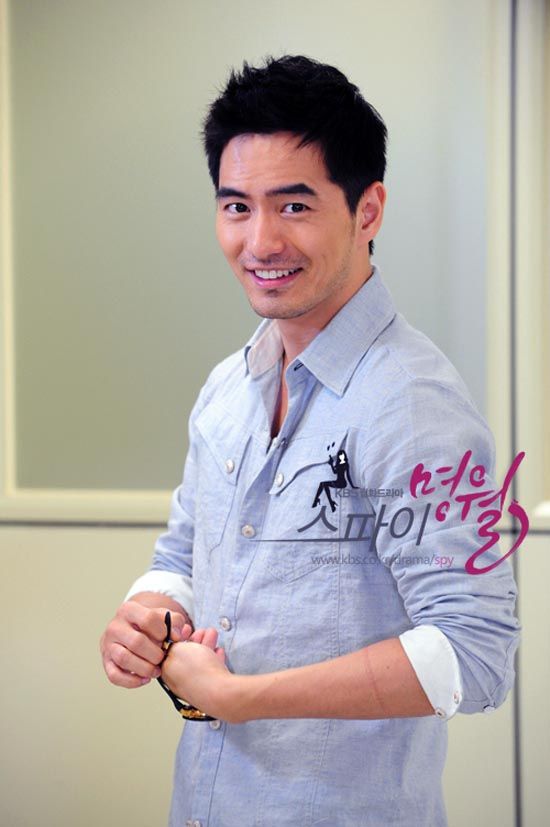 The sequel to tvN's popular thirtysomething-career-ladies-navigate-love-sex-and-work drama I Need Romance has landed a leading man, and it's Lee Jin-wook (Myung-wol the Spy).
It's the year of the macho man, and I'm fully onboard that train. (Seriously, it's the latest *thing* — we had the flower boy, the beast man, the flower boy again (those'll never go out of style, really), and now the soonjung macho hero. Which is to say: the macho, macho man with the pure heart underneath the layers of hard muscle (rawr).)
Lee Jin-wook tends to be hit or miss for me, depending on the drama (he's done a bunch of lackluster ones), but I generally like him and his contradictory traits of boyish bashfulness and growly, glowerly fierceness. He hasn't really had his definitive role yet, so maybe this'll do it for him — he plays a screenwriter who's caught between loving and trying to get over a longtime girlfriend. Sounds similar to the longtime relationship setup of the original's leads; I wonder how they'll maintain the mark of the franchise while making Season 2 a drama of its own with a fresh new cast.
The show has yet to secure its heroine, but with casting under way I expect we'll be hearing more shortly. I Need Romance 2 will be a Wednesday-Thursday drama following Queen In-hyun's Man, and aims for a June broadcast.
Via Joy News
RELATED POSTS
Tags: cable programs, I Need Romance, Lee Jin-wook, sequels