May Queen's leading men Jae Hee and Kim Jae-won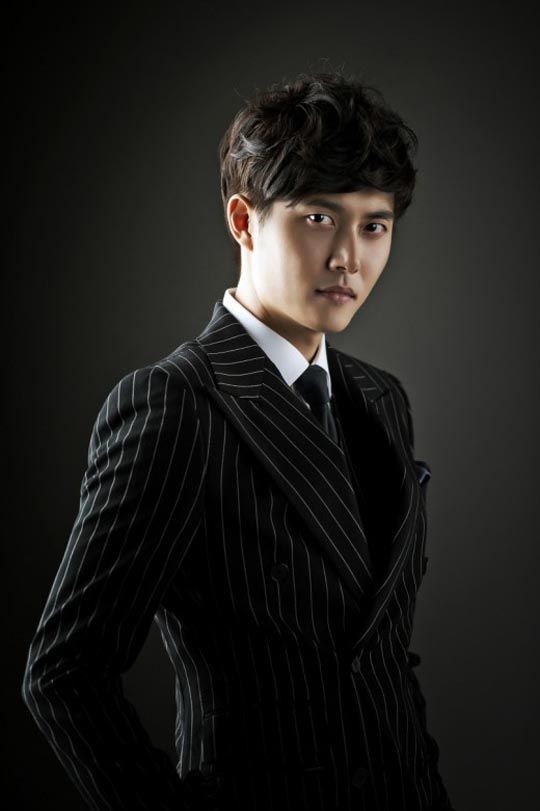 With May Queen's premiere approaching, here are a couple of interviews with its two male leads, Jae Hee (Color of Woman) and Kim Jae-won (Can You Hear My Heart), who happen to be friends who've worked together before (albeit more than a decade ago) and were both excited to be cast in a drama again together.
They'll be rivals for the heroine (played by Han Ji-hye), but really I could be happy with more of a focus on the boys' friendship over everything else. Hey, I'm pretty much a sucker when it comes to brotherhood and bonding.
Admittedly there are several factors holding me back from excitement about May Queen, such as its world (shipping industry), its length (32 episodes), and its timeslot (weekends). So… it's really all about Jae Hee and Kim Jae-won for me. And that may not be enough (see: Color of Woman, which had a premise and a cast I actually did quite enjoy, though stuff sure went downhill in the bakc half).
In May Queen, Jae Hee plays Park Chang-hee, a character who grew up poor and becomes successful through tons of hard work. As an adult he sounds like your standard cold, proficient, selfish type of businessman, but I do like his background as the son of the butler to a company chairman.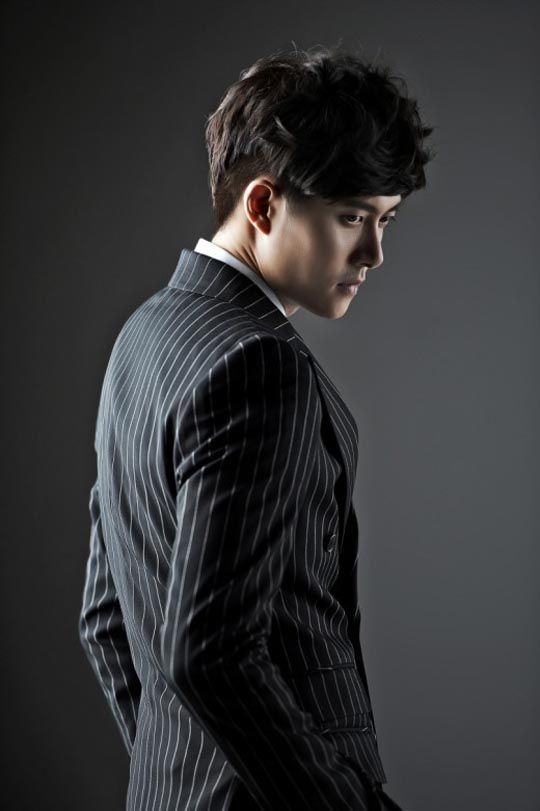 That childhood experience definitely gives us a peek into what makes him tick as a grown-up, knowing that he lives in the boss's house alongside the boss's privileged son (who grows into Kim Jae-won). Thus while Chang-hee feels conflicted when his romantic feelings clash with his ambition, we understand why he chooses his professional ambition.
Jae Hee explained, "Park Chang-hee is a guy with a lot of pain. Rather than living life according to his own will, he gives up a lot for the sake of those he loves, doing things he dislikes because they need to be done. Even as he can't enjoy his own life, he'll still do whatever he can for the people he cares about."
Jae Hee's stint in military service actually overlapped with Kim Jae-won, who was his sunbae (which I find amusing given that Jae Hee's actually the hyung by a year). He said, "Because we did a drama before [2001's Our House] and were in the army together, we became friendly. In the army, when we came out on leave we would have a drink together, but once we were discharged and returned to our individual lives, we haven't been able to meet up. So when I heard we were both cast, I was really happy about it. Since you have to talk a lot with your co-stars, it makes it more comfortable that we already know each other well."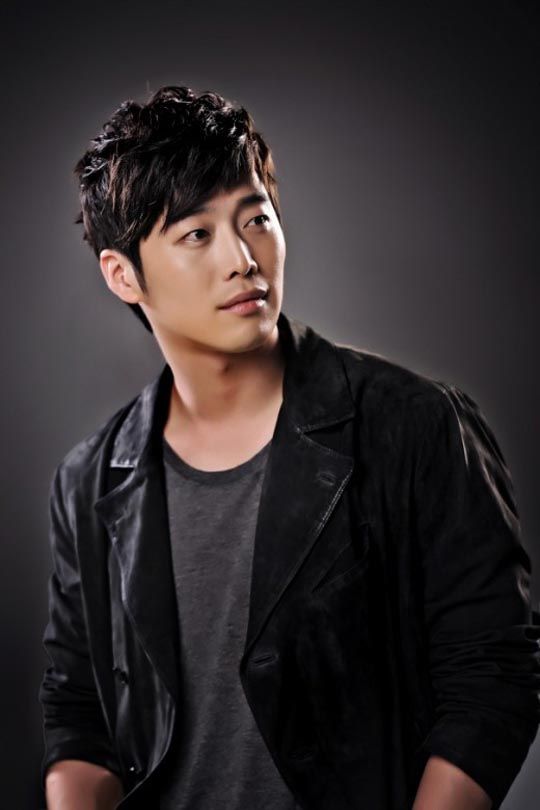 Regarding the filming atmosphere: "We're still filming the childhood portions, so I haven't been to the set yet. But Ji-hye-sshi seems to have a bright personality, and Kim Jae-won-sshi and I both dislike overly heavy moods — he jokes a lot and has a cheerful personality. I think the set will be a lot of fun once we start filming."
Kim Jae-won, on the other hand, plays Kang San, a man with a "bright, healthy personality" who had a cushy upbringing. His initial description sounds pretty typical, though there's a shift that could be a lot more interesting further down the line. He's a fast learner with "genius-like talent," able to pick up a skill or remember something after seeing it just once. However, when he learns of his dead parents' secret he experience a personality shift, becoming ill-mannered and reckless. Given Kim's gentle and warm image, it'll be a change for him to play a stronger, tougher sort of role.
Kim explained, "Kang San has a personality that's a lot like mine. He has a toughness within his gentleness, which is similar to how I am. If you're too tough, you end up breaking."
As you may know, Kim had to drop Me Too, Flower when he was hurt filming an early scene, after which he was replaced by Yoon Shi-yoon. That means he's had a bit of a forced hiatus as he recovered, and he said, "I went to physical therapy treatments regularly and pursued my hobbies. I was supposed to undergo surgery for the shoulder I injured from the last drama, but they told me that surgery would mean I couldn't work for nine months, so I didn't do it."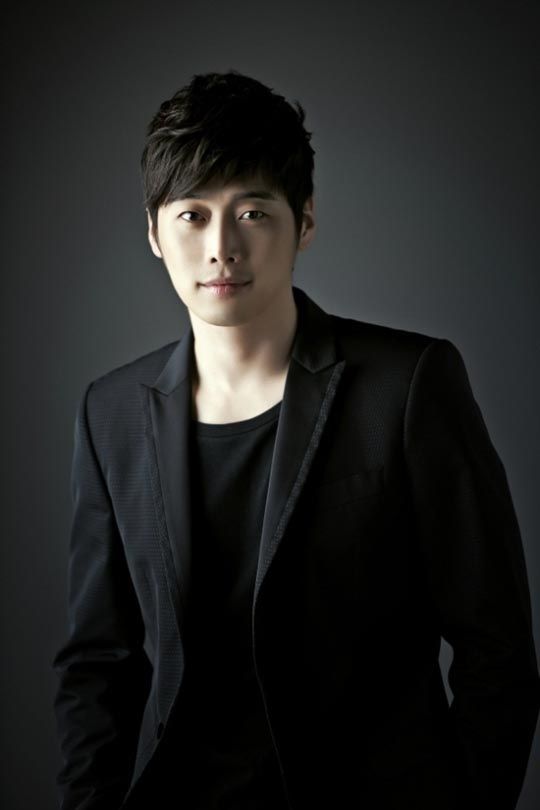 About acting with Jae Hee, he said: "I was really happy when I heard Jae Hee and I would both be acting in May Queen. It's not a common thing to meet again in a new drama. In the army we spent all day stuck together, so now that we're out I think we'll have fun acting together. I think actors have more synergy and chemistry when they know each other well and look out for each other."
And regarding co-star Han Ji-hye: "I'm meeting her for the first time for this drama. She had a bright personality before, but now that she's married I feel like she's matured and grown more, similar to how a man changes when he comes back from army service."
May Queen has an interesting list of producers, in that they're all over the place. The credits are solid, but I'm scratching my head a bit to see how that'll translate into this show: PD Baek Ho-min did the comedic weekend family drama Assorted Gems, and also the intense makjang Flames of Ambition. Writer Sohn Young-mok penned quintessential '90s trendy drama Last Match (about basketball), as well as the weekend sageuk Iron Empress. It's a strange mix, right?
May Queen was originally set to premiere on August 11, but with Dr. Jin's last-minute pre-emption over the weekend, it'll now be airing its first episode on the 18th.
RELATED POSTS
Tags: interviews, Jae Hee, Kim Jae-won