Oohlala Spouses makes best poster ever
Pwahahahaha. If this show is half as funny as its promo material, it'll be a winner. What genius made this awesome poster? And how does Shin Hyun-joon look kind of pretty as a bride?? Here's the official poster for the upcoming gender-bendy rom-com Oohlala Spouses, starring Shin Hyun-joon (Gaksital) and Kim Jung-eun (Hanbando, I Am Legend), where everything you need to know about the premise is just right there on the hilarious poster: Soul-swapping husband and wife? Check. Gender-bendy shenanigans? Check. A cast that's down for anything? Check and check.
The stills and second teaser down below give us a little more meat in regards to the couple's initial conflict. Namely, it looks like hubby's a cheating bastard. It's also messing with my head that Han Chae-ah went from kissing one Gaksital to the other, but clearly Shin Hyun-joon has left that character behind. Turns out a man in a bridal mask and a bridal gown are just two very different things.
This teaser starts out parodying Big right away, which cracks me up. Please tell me that means you're planning to get the body swapping done right for a change. It looks like the couple goes from a fateful rescue meet-cute to a rocky marriage that lands them in divorce court. But then the powers that be step in to swap their souls, forcing them to get a little taste of what life is like on the other side of that gender and marital divide.
Stills below show hotelier hubby on the job and philandering with his manager, and also in the aftermath of what looks like a violent accident involving a shoe. Is that what happened to you when your wife found you out? The stills of Kim Jung-eun as a geisha are just as curious, though they're reportedly having to do with the character's past in some way.
The drama actually seems like a funnier, zanier version of the rom-com Can't Lose more than any of the other body-swapping dramas, as far as story goes. There's such great conflict in setting up a switcheroo for a married couple that begin the show rooted in very traditional gender roles — room for character growth, heartwarming moments of understanding, and so much hilarity if done right. So far, all signs point to yes.
The production is helmed by PD Lee Jung-sub of Baker King and writer Choi Soon-shik of Bad Couple. Since the current Monday-Tuesday show Haeundae Lovers aired three episodes this week to finish out the series, Oohlala Spouses premieres next Monday on KBS.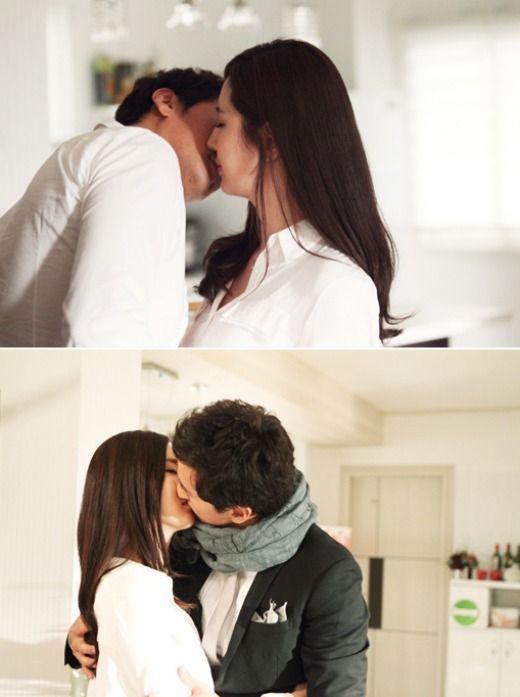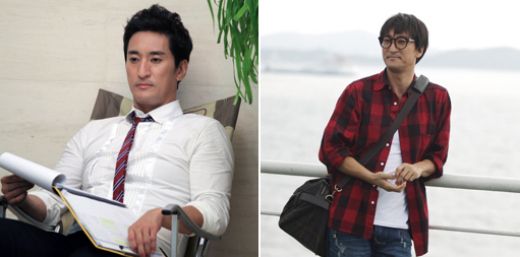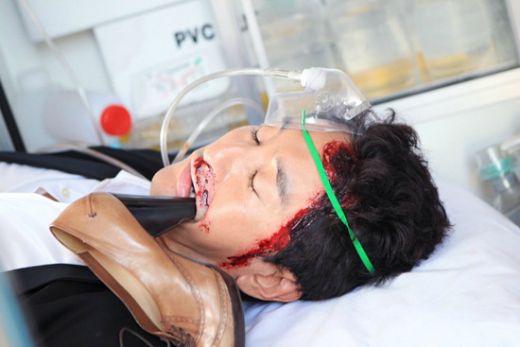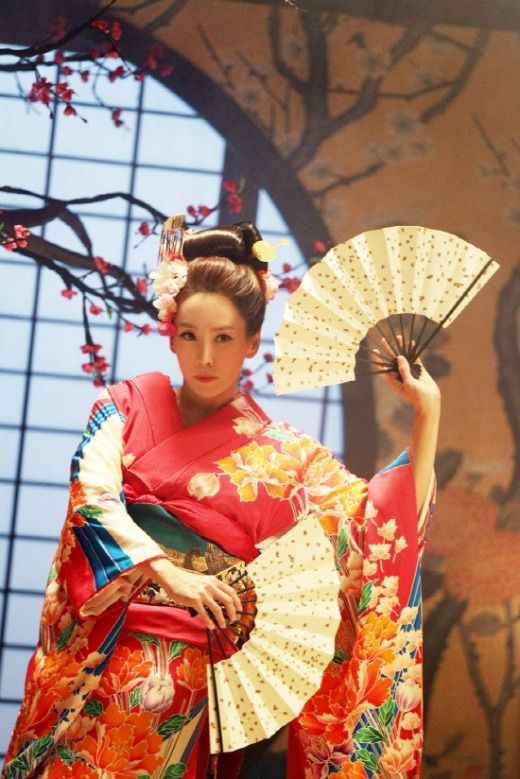 Via SBS E
RELATED POSTS
Tags: Han Chae-ah, Kim Jung-eun, Oohlala Spouses, Shin Hyun-joon