Yoo Seung-ho joins I Miss You as Yoochun's rival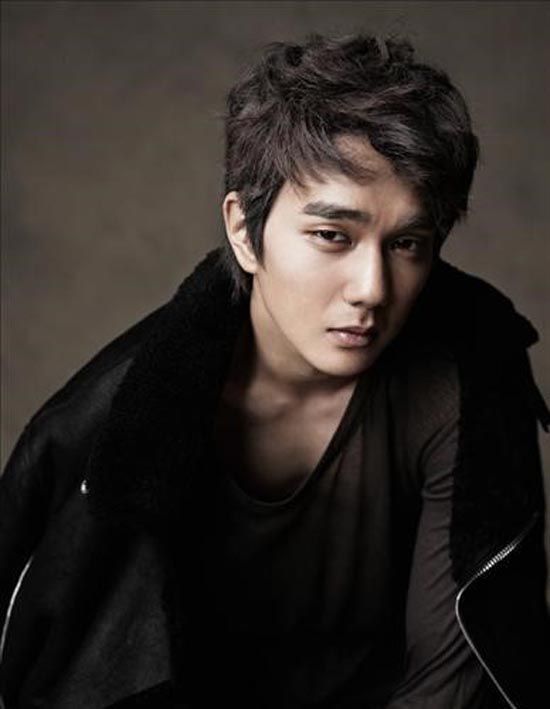 Hot diggity. Yoo Seung-ho has just been added to I Miss You, and I am STOKED.
Funny that he should be going right from one Wednesday-Thursday drama (Arang and the Magistrate) into the show replacing it, but you will not hear me complaining about more Yoo Seung-ho. He has just confirmed that he'll be playing the character of Kang Hyung-joon, aka the antagonist to hero Han Jung-woo (Yoochun), and his "mild-mannered smile hides the sharp blade of revenge." The two men's conflict dates back to their parents' generation, and the role ought to give Yoo Seung-ho a change of pace as he displays an "icy charisma."
One reason for Hyung-joon's two-faced character can be traced back, naturally, to a painful emotional scar. That's basically the foundation of all K-drama characters ever. Admittedly sometimes you just want to take aside those fiercely bitter antagonists and play them a round of "Everybody Hurts," but I'm intrigued to see how Yoo will create this "devilish" character.
I know Yoo's way younger than the rest of the cast and probably also his character, but he's been playing above his age for years. Thankfully he has the skills, the presence, and a physical appearance that allows for that; he doesn't have the round baby face that keeps him looking childlike. I'm a little bemused at how one considers both Yoo Seung-ho and Chun Jung-myung for the same role, but in any case I'm super excited about this direction. Yoo's played villains before (Warrior Baek Dong-soo) and he's acted in a range of genres despite his young years (he's 19 now, although he did technically debut 12 years ago and is quite experienced for his age). He's also played a number of kings (Legend, Queen Seon-deok) and a god, so authority and gravitas are not in question.
The drama stars Yoochun and Yoon Eun-hye as a couple who fall in love as teens, then miss connections over the next decade until they meet again as adults. Yeo Jin-gu and Kim So-hyun (of The Moon That Embraces the Sun) portray their younger counterparts and will appear in the drama's first couple weeks. There's a short mini-drama scheduled for MBC's post-Arang slot, placing I Miss You's premiere in early November.
Via My Daily
RELATED POSTS
Tags: I Miss You, Yoo Seung-ho