Yoon Eun-hye joins Yoochun in I Miss You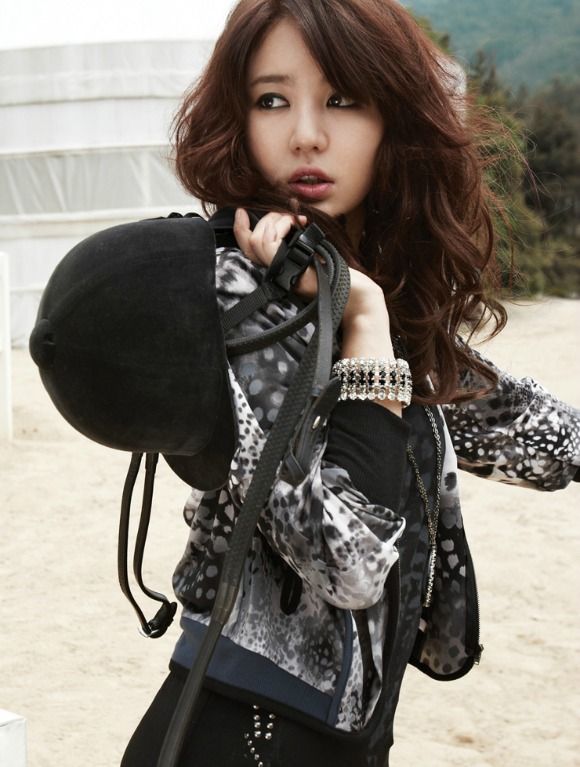 Finally, a leading lady! I was beginning to think they were going to shoot this drama without her. Confirmations are in that Yoon Eun-hye will be starring opposite Yoochun in the upcoming melodrama I Miss You, set to premiere next month. Yoon was rumored to be a candidate along with a handful of other actresses, but the production was oddly hush-hush about casting news, despite the ticking clock and less than a month to go before broadcast. With actors picking up and dropping the show left and right, I was beginning to fear the worst; but yay for pulling through in the final stretch.
The 20-episode melodrama is described as a hide-and-seek love story, about a pair of teenagers who fall in love and get painfully separated, and then meet again as adults. There's not a whole lot to the plot other than that, so it looks like a Fate vs. First Loves kind of story — heavy on the angst with a side of salty tears. The fifteen-year old versions of the leads will be played by Moon/Sun's Yeo Jin-gu and Kim So-hyun, who are both delightful and becoming stars in their own right.
And then following the painful period of Ye First Love Torn Asunder, we'll meet up with our adult cast: Yoochun who plays Han Jung-woo, a cheeky detective in the violent crimes unit, and Yoon Eun-hye as Lee Soo-yeon, a talented rookie fashion designer. Both characters are cheerful types, which is a huge relief, considering the amount of times the words "pain" and "separation" appear in any given description of the project. The heroine is bright and confident, despite carrying a deep scar from something in her past, and the hero is a cheeky monkey off-duty, and a baddie-chasing fiend when he's wearing his gun and badge.
The drama will be helmed by PD Lee Jae-dong of Can't Lose and Thank You, and written by Moon Hee-jung of Can You Hear My Heart and Smile, You. I'm going to remain cautiously optimistic, mostly because I like the cast, and also because I'm dying for Yoon Eun-hye to do something good again. I adore her, but that's 100% residual love from projects that are frankly quite old now (Coffee Prince, Goong) and it'd be really nice to see her play a meaty, substantial role. Please be good, Show. Please, be good.
I Miss You follows Arang and the Magistrate and premieres in November on MBC.
Via DongA
RELATED POSTS
Tags: I Miss You, Micky Yoochun, Yoon Eun-hye