Nearing its end, Five Fingers in spoiler control mode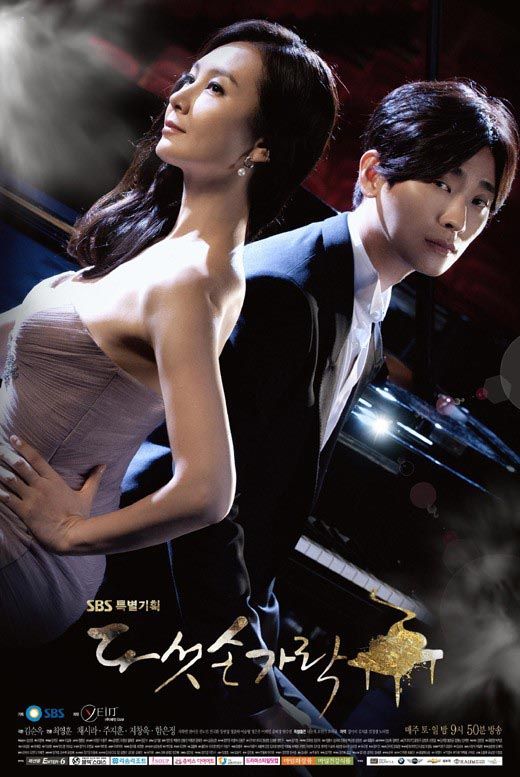 SBS's weekend drama Five Fingers is heading into its final stretch, having aired 26 of 30 total episodes, and apparently suspense is mounting to such a degree that the producers are taking extreme pains to keep details about the ending from getting out. To that end, they've imposed a gag order on the scripts for the last four episodes.
(Who else is relieved to hear it, if just for the fact that this suggests that scripts exist for the last four episodes? I've heard way too much about drama production to assume complete scripts are a given; not when you hear of shows where pages are still flying into actors' hands moments before scenes are shot.)
I haven't been watching Five Fingers so you'll have to fill me in on the exact level of suspense the show is building toward its big climax, but since it's basically a makjang melodrama based on a fierce rivalry between its main characters (Joo Ji-hoon, Ji Chang-wook), it makes sense that the production doesn't want its grand finale to be spoiled. Plus, apparently there are people believed dead who are not dead after all, throwing wrenches into the works. Deaths, non-deaths, and secret identities rank pretty high on the spoilery index.
Still, usually you don't hear of production teams being that hardcore about spoilers, aside from wanting to stop them. You'll always have people who work at/visit/know someone from the show who'll let slip details, or those who post on internet message boards — it's not easy sealing off all potential leak points. The staff is reportedly reorganizing everyone's internet accounts as a safety measure, and taking extra pains to keep tabs on scripts so that nothing gets disseminated outside of the show.
Not to start any rumors, but doesn't this type of lockdown rather suggest a huge "twist" to come? Usually when the ending is rather projected, there's no point in hiding that a show, for instance, ends on a happy note. And unlike huge productions like Friends that took extra precautions to prevent spoilage, Five Fingers isn't a buzzed-about phenom. It's done reasonable ratings in the low-to-mid teens, steadily coming in second place after MBC's May Queen. So…could we be in for a major shocker? A murder, a stunning secret, a last-minute it-was-all-a-dream gimmick?
Only time will tell. Five Fingers has two more weekends, after which Alice in Cheongdam-dong will air beginning December 1.
Via TV Report
RELATED POSTS
Tags: drama production, Joo Ji-hoon