Main poster released for time travel drama Nine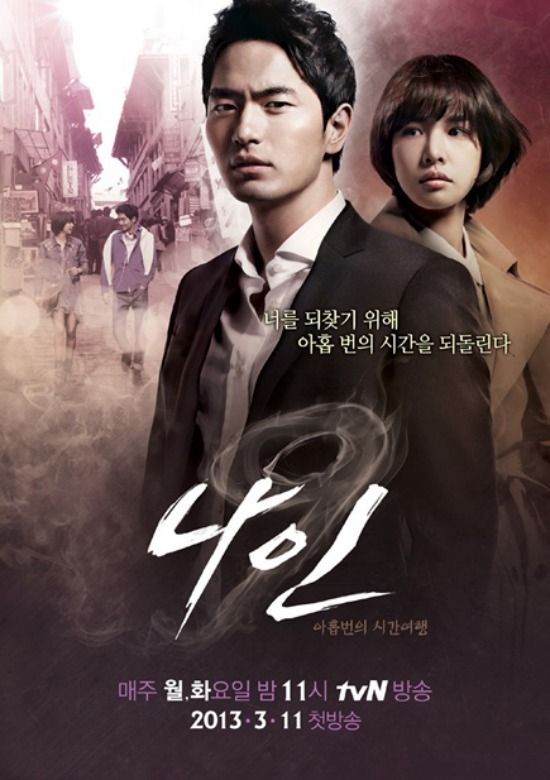 The poster for tvN's new time traveling drama Nine is out, and I have to say, it isn't exactly the most inspired. But maybe there's still a chance they'll go back in time to make it better? What do you mean you don't want to waste a precious time slip trip for that? At least the trailers were more visually interesting, though overall the poster maintains the same air of mystery.
The new fantasy melodrama from the creators of last year's hit time traveling drama Queen Inhyun's Man stars Lee Jin-wook and Jo Yoon-hee as a pair of reporters, and this time both leads are from the same era. Something tragic happens to Lee Jin-wook's family, so he gets the chance to travel back in time to avenge them, and at the same time recover his love — it's still unclear whether she's dead, missing, or just a break-up he regrets, but I'm guessing the mysteries are intertwined.
He has a limited number of trips to the past (hence the title), to try and pinpoint the right moment to go back and change. I do like the idea of searching for that ground zero of causation — the one tiny choice that begat another that begat another… It's sort of like How I Met Your Mother, but backwards and with way more tragedy. I'm happy for the mystery, but I hope that doesn't mean we're doing away with the sweeping romance, which is what made Inhyun stand out.
Nine premieres March 11 on tvN.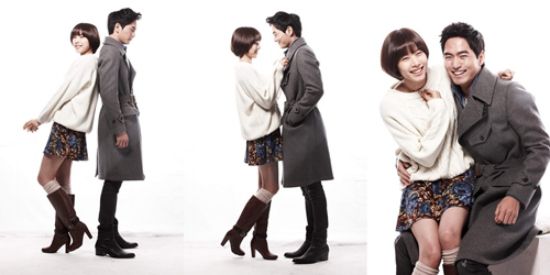 Via Sports Chosun
RELATED POSTS
Tags: cable programs, Jo Yoon-hee, Lee Jin-wook, Nine: Nine Time Travels