The flower boys join tvN's Dating Agency: Cyrano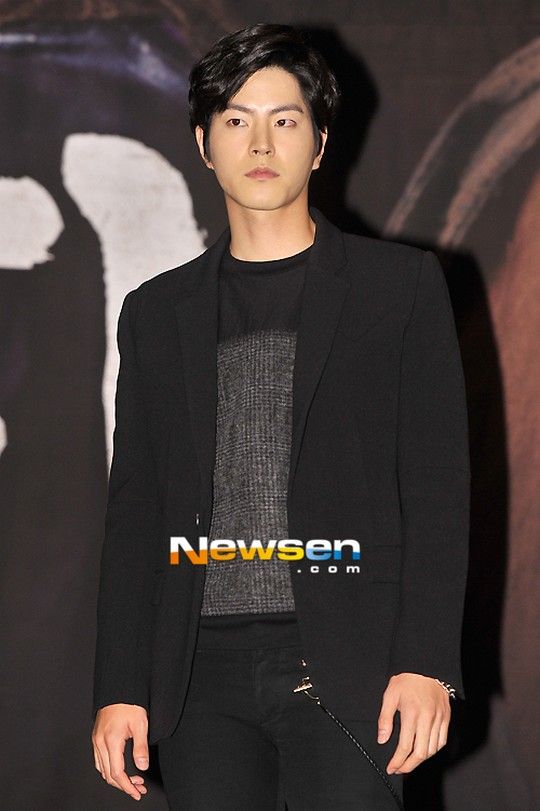 Casting news is rolling in for tvN's new romantic comedy series Dating Agency: Cyrano, which is based on the film starring Uhm Tae-woong as the matchmaker-turned-romantic-target and which has inexplicably shuffled around the words in its title but made no more sense of them. Is this their one concession toward reminding us that it's the same story, but different?
The show has already cast Lee Jong-hyuk in the lead role (in the character Uhm played), while Girls Generation idol Sooyoung is in the Park Shin-hye role as one of the dating agency's employees. Lee Chun-hee was also part of the last round of casting, playing a character new to the storyline.
Joining them are two adorable boys here to fulfill our Flower Boy quotient (it IS tvN): Hong Jong-hyun, my favoritest nerdy Vampire Idol (also of Jeon Woo-chi and White Christmas), and rookie actor Jo Yoon-woo, who was hilarious and sweet as the maternal flower boy Hyun-woo from the Ramyun Shop edition. I absolutely loved his character there, totally unruffled as he knitted his buddies scarves and cooked for them.
Hong Jong-hyun's character is recruited into the dating agency because of his (wait for it) genius engineering skills. But don't groan just yet, because this boy makes genius hilarious. It's why his uber-nerd scientist vampire character was so droll with his deadpan delivery, and why I then always saw him as the alien vamp even in sageuk as he played the principled officer in Jeon Woo-chi. He'll be the brains behind all hi-tech gadgets used by the agency (which they need when they're out in the field orchestrating scenarios to help the lovelorn client best impress their romantic interest). So he's the Marshall.
Jo Yoon-woo plays a 19-year-old high schooler (he's 21 in real life) who dreams of becoming a theater actor. Acting skills makes him a natural choice for the agency, since their elaborate scenarios often depend on pre-planned theatrics.
The drama is part of the Oh Boy project that brought us the earlier Flower Boy series, and will follow tvN's current Monday-Tuesday drama Nine. It premieres in May.
Via Osen
RELATED POSTS
Tags: Dating Agency Cyrano, Hong Jong-hyun, Jo Yoon-woo, Lee Jong-hyuk