Jung Woo-sung and Han Hyo-joo headline action thriller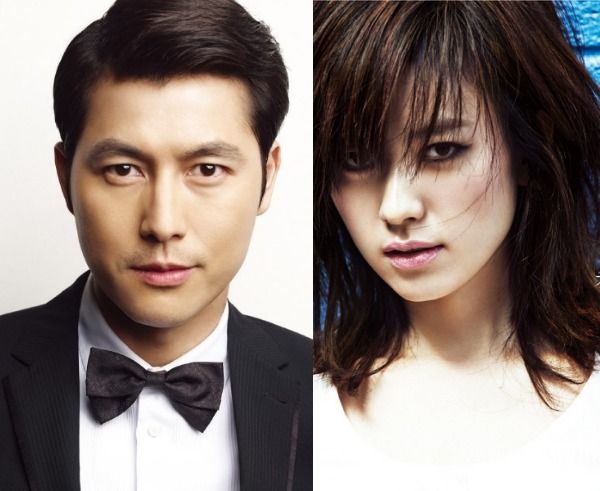 It's like action thriller heaven up in Chungmuro lately. Here's another one to add to the ever-growing to-watch list: Jung Woo-sung (Padam Padam), Sol Kyung-gu (The Tower), and Han Hyo-joo (Bandage) are headlining a chase thriller about surveillance, called The Watchers. They've actually been shooting it for a while, and the film has just announced its release date for the summer.
The new film from the director of The World of Silence stars Jung Woo-sung in his first villain role, as the head of a mob organization. I still can't believe it's his first baddie role — that can't be right, can it? I guess when you're pretty you tend to play the good guy; I mean, even in The Good, The Bad, The Weird, he played Good. Sol Kyung-gu is the leader of a special investigation team that's after Jung Woo-sung, and monitors him around the clock with a surveillance team. Weird how the good guys sound creepy once you call them The Watchers.
Han Hyo-joo plays the rookie on the team, who has an unusually keen sense of observation, fastidious attention, and a standout memory. So basically she's perfect for the job. Her boss is more the gut-and-instincts type, a veteran who's a bit reckless, but bursting with personality. And then the ace on their team is 2PM idol Junho, in his acting debut. His character is named Squirrel, because he's surreptitious and sly like no other.
The team is assigned to watch Jung Woo-sung for a chance to catch him, but he's notoriously cool-headed and has evaded countless attempts to follow, watch, or capture him in the past. Their job is to watch him without being seen, which doesn't sound easy even though they're the ones with all the invasively high-tech spy equipment. The movie is basically the cat-and-mouse game between slippery mobster and his surveillance team, as the watching leads way to chasing.
The Watchers hits theaters July 4.
Via Joy News
RELATED POSTS
Tags: Han Hyo-joo, Jung Woo-sung, Sol Kyung-gu