Han Hyo-joo in Vogue Korea
Now here's how to shoot an interesting photo spread. Han Hyo-joo is in the upcoming issue of Vogue Korea, rocking a look that's sorta Victorian, sorta avante gard, and sorta hanbok-y, and I love it.
We haven't really seen much from Han recently, perhaps because her latest projects are all films — she had Only You with So Ji-sub last year, she's attached to an upcoming melo with Go Soo, and her sageuk dramatic thriller with Lee Byung-heon, The Man Who Became King, releases next month.
In that last one, she'll play a sad queen, which suits her image — melancholy and delicate, with an undercurrent of resilience. Although, things get turned around (and upside down) when a doppelganger is brought in to masquerade as the king, and brings smiles back into her life. The Man Who Became King looks lush and dark, and I'm loving the Man in the Iron Mask premise; here's to hoping the movie is solid.
Han's photo spread will be in Vogue's September issue.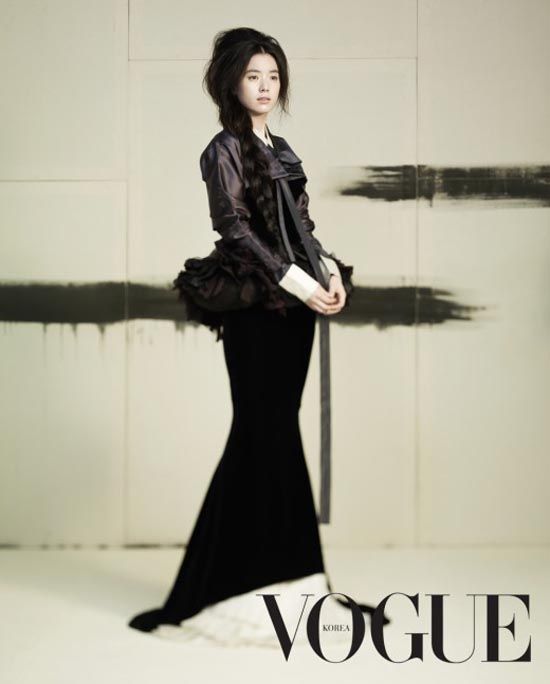 Via Segye
RELATED POSTS
Tags: Han Hyo-joo, photo shoots