Lee Jun-ki is a man on the run for Two Weeks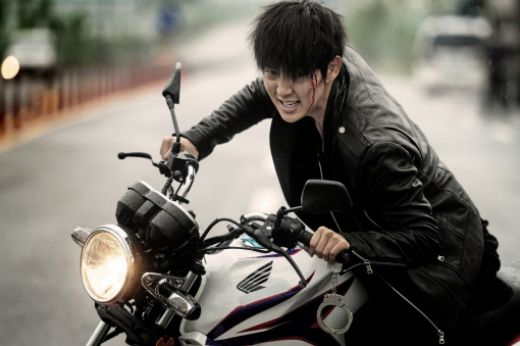 Awwww yeah. Action Jun-ki, rarin' to go. There are finally some good stills being released for MBC's upcoming action thriller drama Two Weeks, with leading man Lee Jun-ki bleeding, riding, and stomping on police cars for the drama's poster shoot. It's a show I'm excited about, but compared to the others that are due to premiere at the same time like Master's Sun and Good Doctor, this production's either behind the curve in the promo department or they're being super withholding for a reason. Would it kill you to release more than two stills at a time? Let's just hope it's not because they're behind schedule.
The new project from the writer of 49 Days and My Daughter Seo-young stars Lee Jun-ki as a fugitive framed for murder, and covers the two-week span of time he spends on the run from the law. The prime reason he's running is to save his sick daughter's life, whom he didn't know about for the first eight years of her life. It's a premise that's awfully similar to Mandate of Heaven, but thankfully the show seems vastly different in look and feel, and will hopefully come to differentiate itself by more than just the contemporary setting.
Park Ha-sun plays his ex, and the mermaid stills are from a flashback of their first meeting. She was working a part-time job playing a human statue to promote the Busan Film Festival, and Lee Jun-ki cops a feel to prove a bet with a buddy that it's not a real person. Oops. Well, lost a bet, got a girlfriend — not a total loss? Kim So-yeon chopped off her long locks to play the prosecutor who's chasing the hero down, and she'll have lots of company in a homicide detective (Ryu Soo-young) and a killer (Song Jae-rim), each clamoring to get to the hero first. Get in line, people. We all want Lee Jun-ki.
Two Weeks follows Queen's Classroom and premieres August 7 on MBC.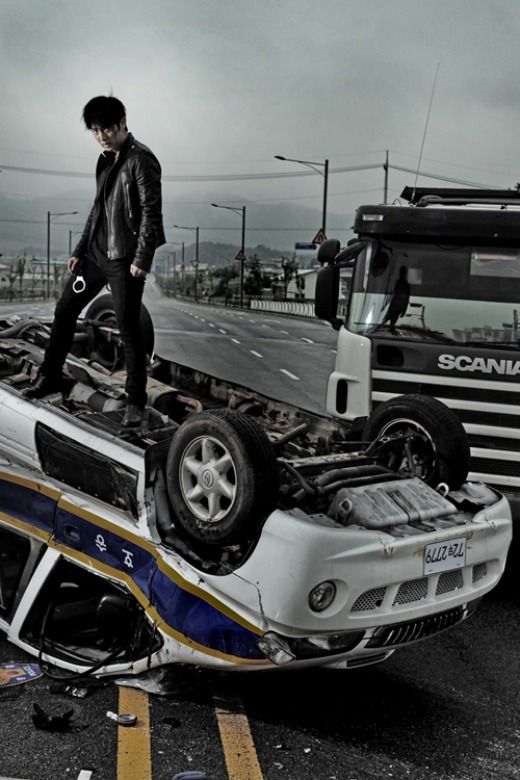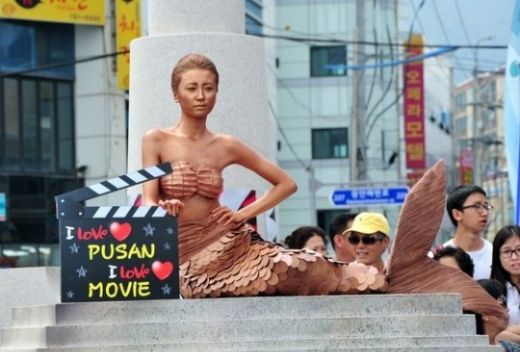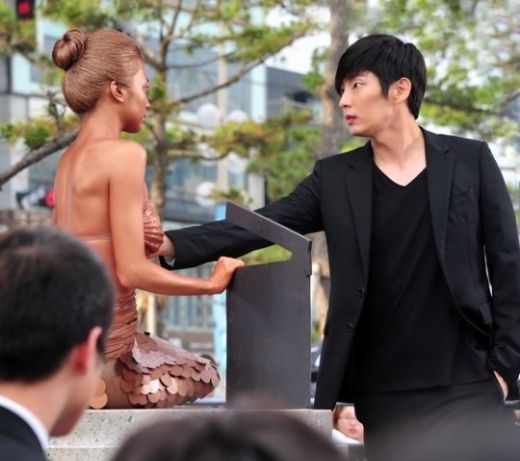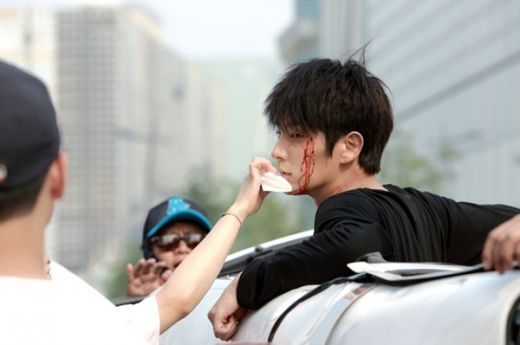 Via Sports Seoul
RELATED POSTS
Tags: Kim So-yeon, Lee Jun-ki, Park Ha-sun, Two Weeks