Jung Yumi and Lee Seon-kyun's reunion in indie film Our Sunhi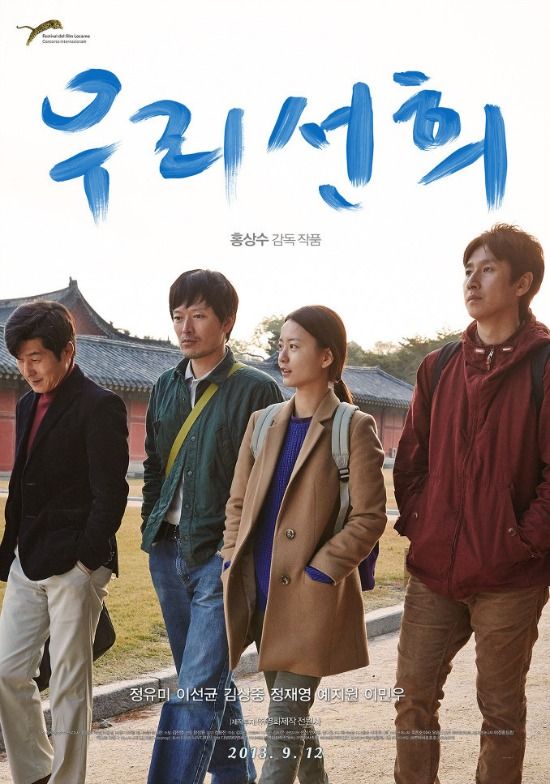 It's always nice when an indie movie has a good showing at the box office. Director Hong Sang-soo's latest project Our Sunhi did well in its opening weekend, with over 13,000 tickets sold. Though the numbers pale in comparison to the blockbusters — of course movies like The Face Reader (already nearing 3 million tickets) and The Spy (over 1.5 million) made a big splash — they're still impressive when you consider the fact that all of Hong Sang-soo's films are independently produced in-house productions. They're primarily festival fare but over the years he's gained his own domestic following, and perhaps with the added boost of Chuseok week (the moviegoing high season), Our Sunhi has become his fastest growing film to date.
The movie reunites director Hong Sang-soo with his leading pair from Oki's Movie — Jung Yumi (God of the Workplace, I Need Romance 2012) and Lee Seon-kyun (All About My Wife and also in the director's last movie Nobody's Daughter Hae-won). Jung Yumi stars as Sunhi (though I'd spell it Sun-hee), a young woman who returns to her old college campus to ask her film professor (Kim Sang-joong, The Chaser) for a recommendation letter.
There she runs into exes Lee Seon-kyun and Jung Jae-young (I Am a Murderer), and the movie is about the three men who are all connected to her in some way, and the whirlwind she creates when she blows through town (and their lives) again unexpectedly. Hong Sang-soo's films tend to be contemplative character studies, and this one is no different, but the trailers made me laugh out loud. This movie's theme focuses on life advice, and how the passing of one idea from person to person can be hilariously circular and often meaningless.
The teasers below show two examples of ideas that sound deep at first, that then get passed from one character to another, to another, until you have no idea who originated the thought in the first place. The second clip is the funny one — it's un-subbed but worth watching for Lee Seon-kyun's hilarious drunk speech (where of course he just cannibalizes Jung Yumi's life advice to him in the scene just before, about digging deep to go forward in life and find oneself). Drunk Lee Seon-kyun is my favorite Lee Seon-kyun.
Our Sunhi is in theaters now.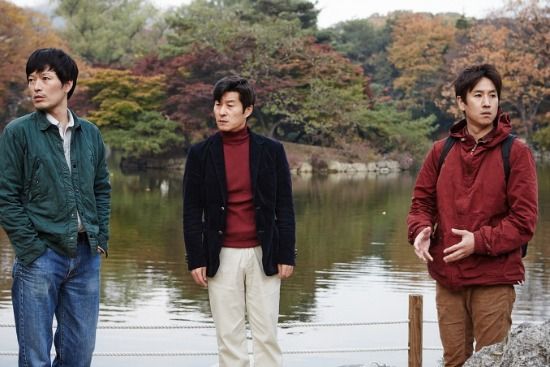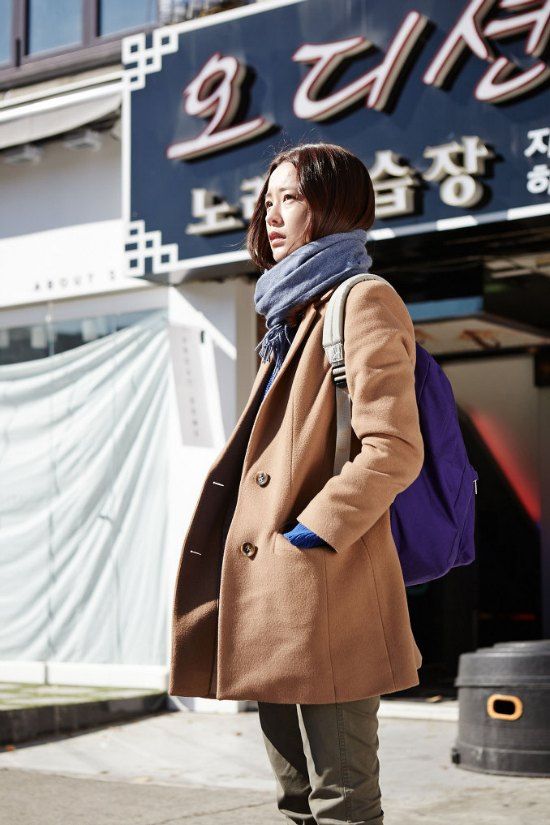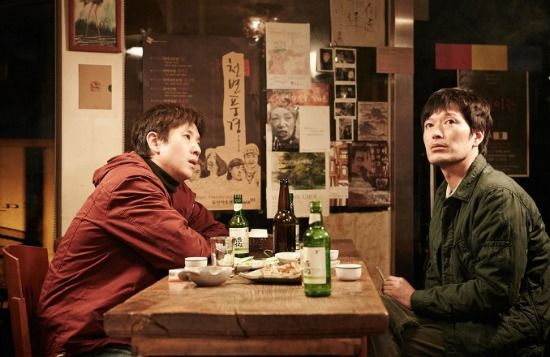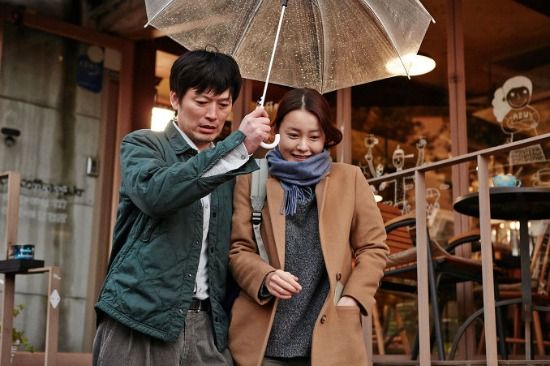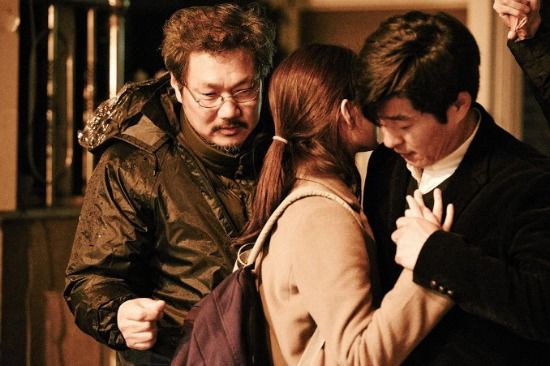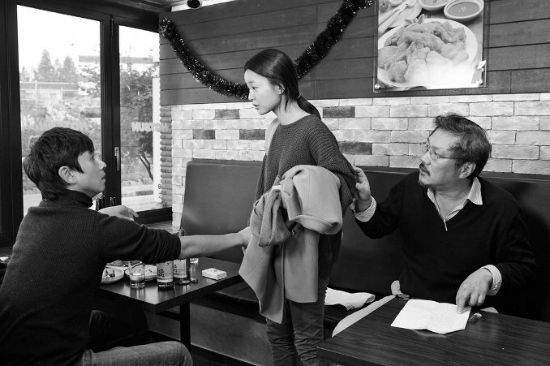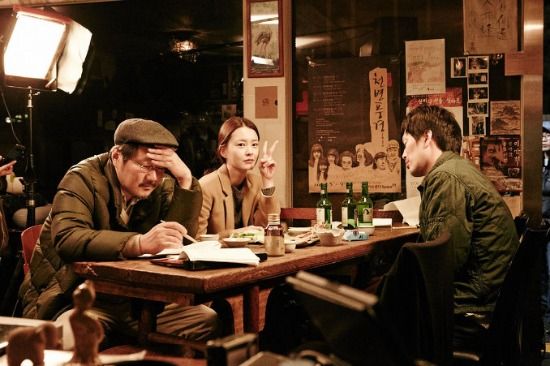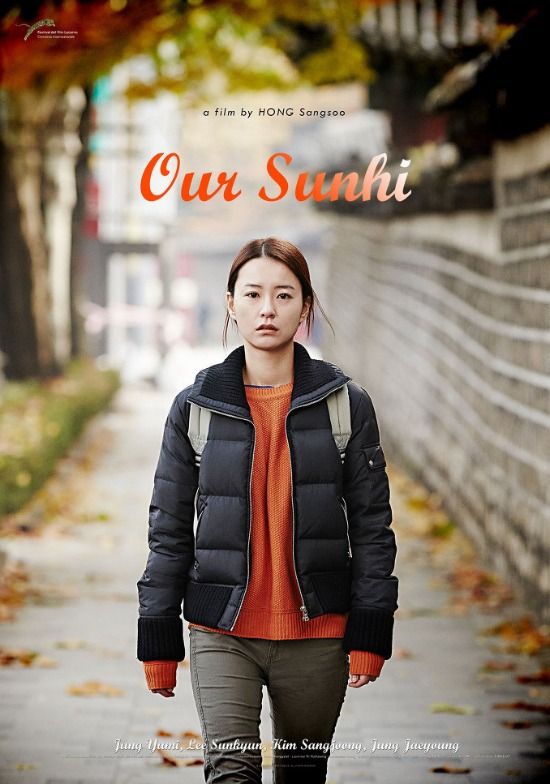 Via SBS E!
RELATED POSTS
Tags: Jung Jae-young, Jung Yumi, Kim Sang-joong, Lee Seon-kyun