Kim Woo-bin and Park Shin-hye's first meeting in Heirs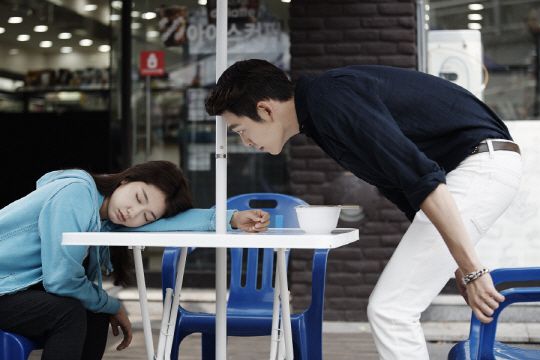 Not be outdone in the romance department, the second lead makes a showing in Heirs: He Who Wishes to Promote the Longest Wins the Crown. Here's Kim Woo-bin's first encounter with Park Shin-hye, over instant ramyun at a convenience store. I'm sensing a theme here. Is this the rich kid who doesn't act like a rich kid? He washes dishes when he owns the hotel, and eats cup ramyun like the plebeians?
Apparently his character is a geeeeenius chaebol. Oh, the lulz. He has a 150 IQ and is the heir to a hotel conglomerate, and he'll be giving Lee Min-ho a run for his money when it comes to making Park Shin-hye swoon. I won't pretend that watching Kim Woo-bin and Lee Min-ho play No I'm Hotter, No I Am isn't the reason I'll be tuning in. It'd be great if he could be a socially awkward geeky genius like his buddy Hong Jong-hyun was in Vampire Idol, but that's probably asking for way too much quirk in a drama that's not going to veer off-course even a little.
Below are Krystal and Kang Min-hyuk, who will have their own rich-girl-poor-boy loveline. He's Park Shin-hye's friend and she's Lee Min-ho's ex-girlfriend, but hopefully they'll just stay in their own cute side story, and not let her turn into a meddlesome ex. I can't imagine I'll get what I want in that scenario, but I'm in a hopeful mood.
Heirs follows Master's Sun and premieres October 9.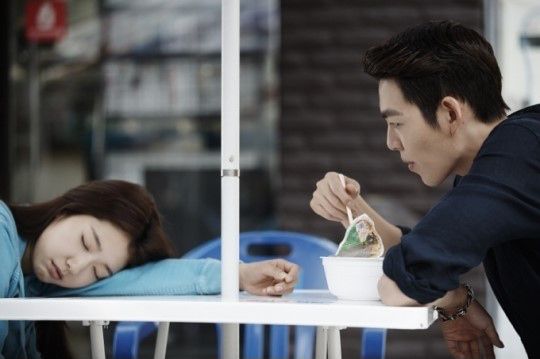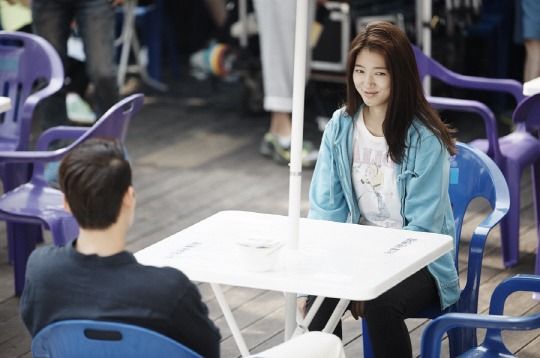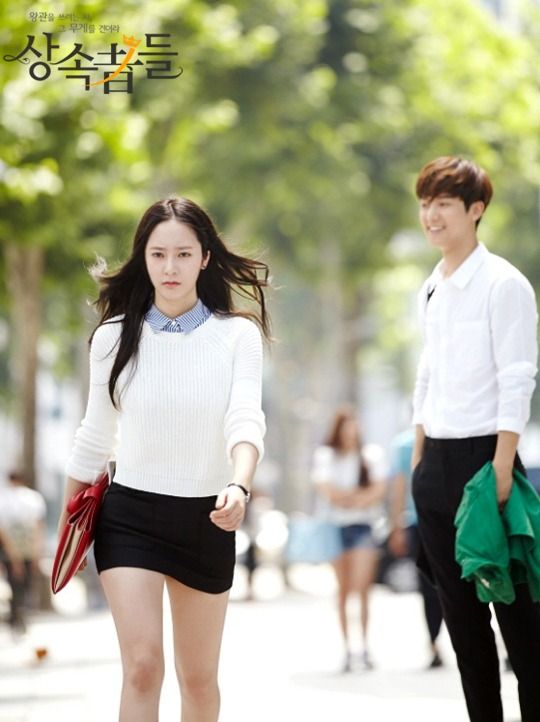 Via Joy News
RELATED POSTS
Tags: Heirs, Kang Min-hyuk, Kim Woo-bin, Krystal, Park Shin-hye