Moon Geun-young's on-set accident halts filming on Goddess of Fire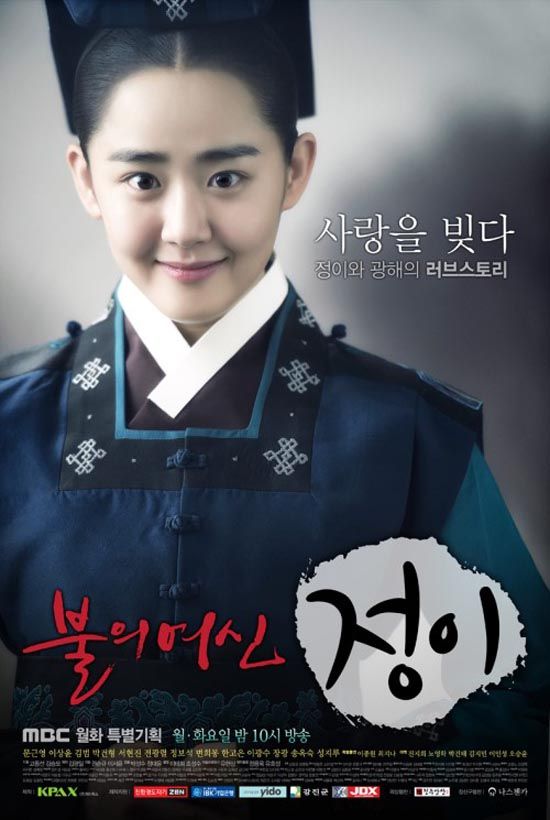 Here's some bad news for the production of MBC's sageuk drama Goddess of Fire Jung-yi, which recently had an on-set accident when a piece of camera equipment fell onto lead actress Moon Geun-young's face and injured her eye. Ouch.
She had gone to the emergency room following the accident on Wednesday and returned to the set on Friday, which made it seem as though the injury was minor and fleeting. However, the resulting bruising reportedly worsened afterward, becoming bad enough that the show halted filming entirely. All weekend long the big question was whether the show would be able to make its next broadcast on Monday, and now we have the answer (no).
The final decision came early Monday morning when MBC announced it would have to pre-empt both Monday and Tuesday's episodes, airing a special with highlights and behind-the-scenes clips instead. According to Moon's reps at Namoo Actors, she is being treated and waiting for the swelling to go down and hopes to return to work during the week. She is not otherwise injured, but I suppose when the face of your show has a marred face, that tends to get in the way of things. (Although in that case, I would just write an accident into the script and explain away the bruise, the way You've Fallen For Me wrote in Park Shin-hye's accident and kept her in bed for an episode. Maybe she could have a pottery accident?)
That's unfortunate for the show, which has been having a disappointing run; it's been consistently last place in the ratings, falling behind its competitors Good Doctor and Empire of Gold, with its most recent episode pulling a 7.2% rating. At 32 episodes, the drama still has four weeks to go (after this week's specials).
Via TV Report
RELATED POSTS
Tags: Moon Geun-young, star accidents