Jung Il-woo and UEE's first poster shoot for Gold Rainbow
Cute, cute. It's just a tiny peek, but here's our first look at the leading foursome of MBC's new weekend drama Gold Rainbow, starring UEE (Jeon Woo-chi) as the leader of seven orphans who band together to make their own family and Jung Il-woo (The Moon That Embraces the Sun) as the prosecutor who falls in love with her. I… don't know many prosecutors who dress that way, though with Jung Il-woo playing him I fully expect him to ride up to the courthouse on a motorcycle and throw his robes on over his leather jacket.
It's going to take more than separate posters to know if there's any onscreen chemistry (seriously, would it have killed you people to include a real two-shot?) but I am looking forward to the pairing, which is pretty much my only reason for tuning in. The new weekender is set to follow Scandal and comes from the writer of May Queen and the PD of I Do, I Do, and stars UEE as Baek Won (100 won), the leader of a brood of orphans who form a bond and make their own family to take care of each other.
Lee Jae-yoon (Heartless City) and Cha Ye-ryun (Royal Family) play her oppa and unni Man Won (10,000 won) and Chun Won (1,000 won). Yup. Those are their names. I kid you not. As adults, Lee Jae-yoon will struggle with his growing attraction to Little Sis UEE, and be the silent Daddy Long Legs type who watches over her. Cha Ye-ryun plays the backstabby sister, who hates how poor they were, and will stop at nothing to feed her ambition.
The main couple will meet in childhood as well. (OF COURSE they do. Who's even heard of a dramaland true love that wasn't sealed by Fate and the meet-cute of tiny toddlers?) Jung Il-woo's character gets shunted aside when his father remarries and starts a new family, but he'll remain carefree and bighearted, and grows up to be a prosecutor. He'll watch the heroine from afar and become her biggest supporter and strength, and their relationship is described as a "tug-of-war of affection." Adorable. Evil sister aside, it's got all the makings of a heartwarming family drama, though I guess your average family drama's got one of those as well. Or three.
Gold Rainbow premieres November 2 on MBC.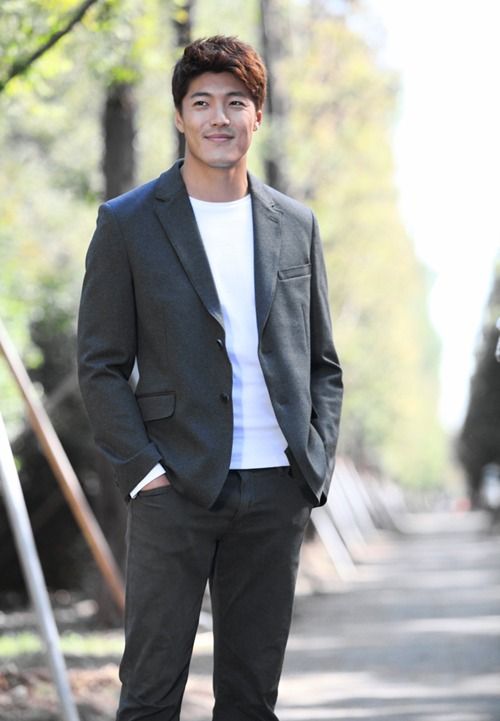 Via Joy News
RELATED POSTS
Tags: Cha Ye-ryun, Jung Il-woo, Lee Jae-yoon, UEE