Dramabeans Podcast #19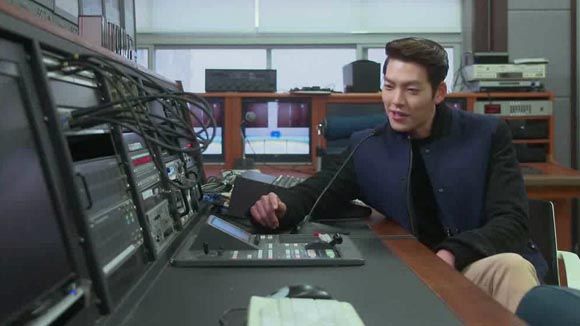 Happy new year, folks! Here's the first podcast of 2014.

Podcast #19
Running time: 60:43
In which we:
Talk about the end of the year reviews and awards;
mention possible future meetups or events in the new year (8:55);
move on to dramas that have ended their runs with Mi-rae's Choice, Yoon Eun-hye's drama choices, how we were sad about the plot but loved oppa (10:52);
touch on how Basketball was disappointing and the director's comments about casting (19:10);
discuss Heirs, what we thought it might be and how it wasn't that, compare it briefly to A Gentleman's Dignity, and talk about how we felt about the writing and the acting (23:20);
lament the fanwars that took over Answer Me 1994, and discuss what did/didn't work about the writing (30:45);
talk about how we find Prime Minister and I to be cute and fun (40:14);
move on to Miss Korea (45:22);
wrap up the currently airing drama talk with You From Another Star (48:30);
and end with speculation about upcoming shows, like Full Sun, I Need Romance 3, Three Days, and Age of Feeling (53:00).
Names mentioned: Yoon Eun-hye, Kim Soo-hyun, Lee Dong-gun, Jung Yong-hwa, Kim Woo-bin, Lee Min-ho, Park Shin-hye, Jang Geun-seok, Yoon Shi-yoon, Lee Seung-gi, Lee Beom-soo, Lee Yeon-hee, Lee Seon-kyun, Lee Sung-min, Jeon Ji-hyun, Yoon Kye-sang, Han Ji-hye
[ Download podcast | Mirror ]
Audio clip: Adobe Flash Player (version 9 or above) is required to play this audio clip. Download the latest version here. You also need to have JavaScript enabled in your browser.

Songs Used in Podcast (In order of use)
"Beginning of the year" by Lucid Fall
"My Lady" by Kim Tae-woo from the Mi-rae's Choice OST
"Moment" from the Heirs OST
"To You" by Sung Shi-kyung from the Answer Me 1994 OST
"Destiny" by Lyn from the You From Another Star OST
"Parade" by Linus' Blanket

RELATED POSTS
Tags: Answer Me 1994, Basketball, featured, Heirs, Mi-rae's Choice, Miss Korea, Prime Minister and I, You From Another Star