Yoon Sang-hyun considers chilling serial-killer drama for tvN
I Need Romance 3 hasn't even premiered yet but already tvN is busily prepping the drama that will replace it, and courting Yoon Sang-hyun (I Hear Your Voice) and Sung Dong-il (Answer Me 1994) to star in it. (Both are considering favorably at the moment.)
It's titled Gap-dong, and it's a mystery crime drama that's based on a real case, the infamous Hwaseong serial killings that claimed ten women's lives in the 1980s (and served as the basis for the movie Memories of Murder). While the case was never solved (its statute of limitations has run out), the drama posits that the criminal was someone named Gap-dong, who resurfaces twenty years after the original string of crimes to strike again.
Yoon Sang-hyun would play the detective out to nab him once and for all—in fact, he became a cop in the violent crimes unit specifically for that purpose. We're not told how, but their connection goes back twenty years. Sung Dong-il, meanwhile, plays the chief of the department who was a police inspector at the time of the Hwaseong murders.
Both actors have strong comedic streaks that have served them well, but they're both also wonderfully adept at dramatic and intense acting too, so I love this match-up. The reports state there's a high chance that they'll take the drama, and with the I Hear Your Voice PD directing, that seems particularly likely for Yoon Sang-hyun. The subject material is rather macabre (knowing that it's a true crime makes it extra creepy), and a definite change of pace for tvN, which has been cranking out the rom-coms. But I could dig a really tense, nerve-wracking murder mystery, I think. Maybe. Watching through my fingers.
Speaking of Gap-dong's credits, they seem solid: PD Jo Soo-won also directed Alice in Cheongdam-dong and Swallow the Sun, while writer Kwon Eum-mi wrote Royal Family and General Hospital 2. The drama will premiere in April.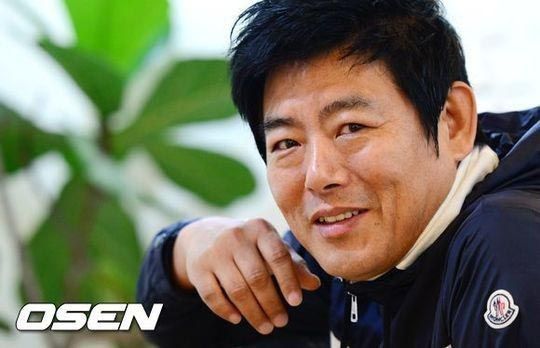 Via Star News
RELATED POSTS
Tags: cable programs, Gap-dong, Sung Dong-il, Yoon Sang-hyun