First look at detective Yoon Sang-hyun in serial-killer drama Gap-dong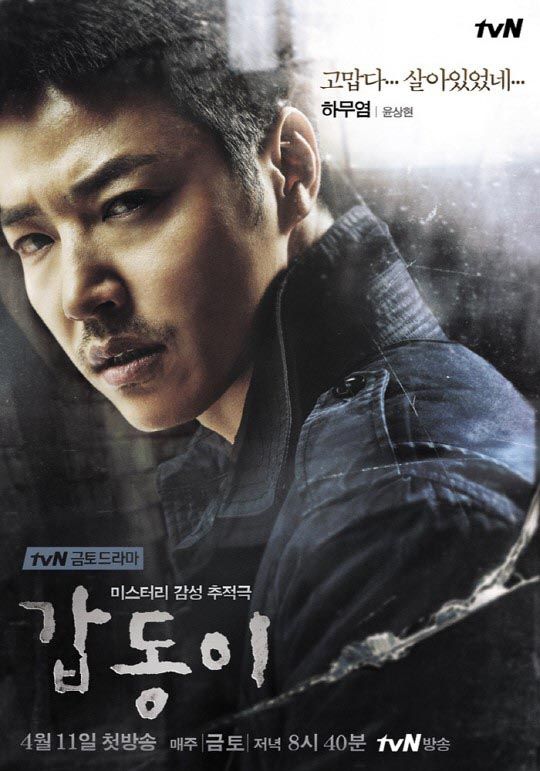 'Tis the season for serial killer thrillers, with tvN's Gap-dong preparing to join the mix in another month. (Fine, so there's only one other serial killer drama out right now, God's Gift, but can we agree that having serial killers running loose in dramaland in any sort of plural form is a lot?)
Gap-dong—which is based on a true story, shivers—is about a serial killer who never got caught during his (her?) murder streak in the 1980s, who only resurfaces twenty years later after the statute of limitations expires. Thankfully our hero, Yoon Sang-hyun, is a cop on the job with justice on his mind—or maybe payback is the greater motivator, as his father was wrongly accused and became the principal suspect in the original case, eventually driven to suicide over it.
Thus in the poster above, his tagline reads, "Thank you… so you were alive…" After all, there'd be no satisfaction in nailing the guy if he were already dead, I suppose. He became a detective directly because this case, so I'm picturing him being relentless and single-minded, perhaps to his own detriment. (Kim So-yeon in Two Weeks comes to mind.)
Though Gap-dong takes the infamous Hwaseong serial murders as the basis for its story, the drama unfolds in a fictional city of Iltan (the crimes are known as the Iltan serial murders in this world). Yoon Sang-hyun begins his hunt for the resurfaced criminal, known as Gap-dong, as a detective in Iltan Police Department's violent crimes unit. The drama is directed by PD Jo Soo-won of I Hear Your Voice and written by Kwon Eum-mi of Royal Family, so I expect some solid tension and suspense. Also in the cast are Sung Dong-il, Kim Min-jung, Lee Joon, and Kim Ji-won.
Gap-dong will follow Emergency Couple in tvN's newly created Friday-Saturday drama timeslot, and premieres on April 11.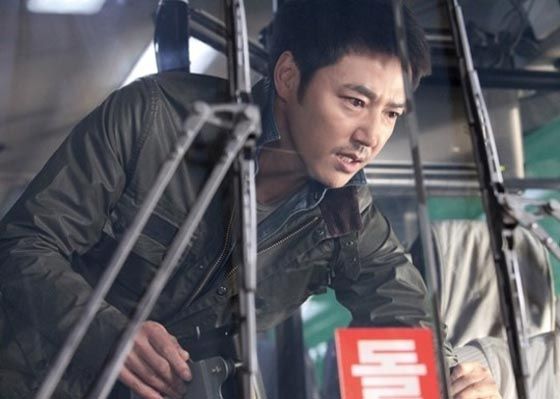 Via E News 24
RELATED POSTS
Tags: Gap-dong, Yoon Sang-hyun