Age of Feeling (and others) still struggling to pay actor salaries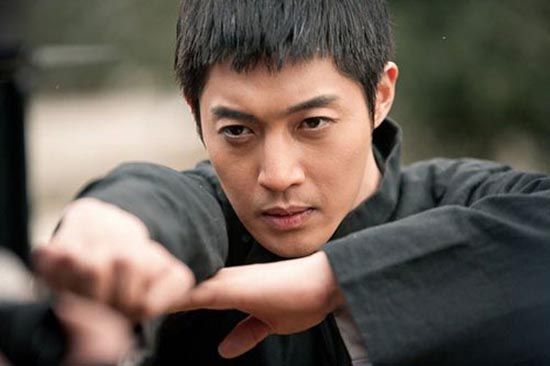 Good gravy, the behind-the-scenes troubles just won't quit for Age of Feeling, which wrapped several weeks ago but is still attracting criticism for failing to pay all its actors and staff. This is a problem that the show had encountered mid-run, and at the time the production had hastened to insist that payments would be made as soon as possible. The problem is, it's certainly not a lack of desire to pay up, but an inability to, as the show ran over budget while it was still airing. (The drama had boasted a sizable production budget of 15 billion won, roughly 15 million dollars.)
At the center of this fresh dust-up is the disclosure that on April 17, production company Ray & Mo sent contracts to some of its cast that essentially revised their salary to 50%. A Ray & Mo representative stated that this was previously negotiated with those cast members, and that the producers had not just unilaterally cut pay by half: "The documents were sent according to an agreement by both sides."
A rep from the KBS side said, "As we understand it, the production company and the actors have drawn up agreements on an individual basis, in the spirit of shared sacrifice. Strictly speaking, those contracts are between the actors and the production company, so KBS's involvement in those matters is prohibited."
According to the agreement sent to one actor's management company from Ray & Mo, the contract states that the parties (1) agree to receive 50% of the original salary, (2) understand this to be full payment for the show, (3) will not demand any further recompense from the company, and (4) acknowledge that violation of these terms will subject the party to lawsuit.
According to Ray & Mo, they came to this agreement because they were struggling to accrue the necessary funds to pay all their people, and some actors had asked if it would be possible to at least be paid half of their fees, as half was better than nothing.
However, there were other actors whose representatives stated that they had received no word of reduced paydays, and that they were not even aware that negotiations had been underway until the news articles hit the web. One management rep said, "If we don't negotiate to receive reduced salary, I wonder if this means we will never see that salary. We will have to talk with the production company."
I find this a sad situation all around, and one that I can't even blame entirely on one party, even though you would think that a production company would be able to manage its budget better. Still, we know from past incidents that these prodcos are often running on razor-thin margins, and in the event that a drama isn't a runaway hit (which is frankly more likely than it actually being one), the blow could be disastrous for all involved. And assuming that the funds are that strapped, perhaps half a payday is really better than potentially nothing. We know that situations like this have ended tragically before, such as in the case of Sandglass/Faith producer Kim Jong-hak. Being bad at money is one thing; nobody should feel the only solution is to die over it.
And Age of Feeling is far from the only drama to run into payday problems. (…which is NOT to say that if everyone's doing a bad thing, that bad thing becomes normalized.) But to take a look at some recent examples:
Goddess of Fire Jung-yi, the flopped sageuk starring Moon Geun-young as Joseon's first female potter, ran into problems and couldn't pay a portion of its cast after it ended its run in October of 2013. It was reported that the leads were owed funds in the hundreds of millions of won at the end of the year, and at the time the production company stated that it planned to make payments after it had received funds from overseas sales. (Which goes to show that overseas sales do factor into a show's success, even if it's not in terms of popularity or buzz.) Thankfully, the drama was able to make its back payments in February of 2014 to some of its cast… while others are reportedly still waiting. Currently one source stated that they are in talks with MBC and are awaiting further developments.
Rascal Sons was an MBC weekend drama that didn't do too well in its 2013 run, and the CEO of production company To Be (Two B? Too B?) Enterprise actually fled the country when faced with a debt of 700 million won in outstanding cast salaries. For instance, lead actor Lee Sung-jae lost out on 110 million won (roughly a hundred grand in US dollars). In this case, MBC stepped in to negotiate a compromise with the actors owed large sums to pay them at a 10% reduction, while actors with smaller salaries were paid their full fees. (Okay, props to MBC—they CAN do some things right.)
And then there's the sad case of The World They Live In, which aired on KBS as far back as 2008 and still had not given Hyun Bin and Song Hye-gyo (as well as Eom Ki-joon, Yoon Yeo-jung, and Bae Jong-ok, among others) their pay. The full amount owed was reportedly 679,270,000 won, to both cast and crew. There were efforts as late as last year to recover those fees, but in the end, the people awaiting payment gave up on those salaries. Apparently there were no hard feelings, at least from some of the leads; Song Hye-gyo's reps reported that she had a special relationship with the producers and initiated the discussion to give up her pay, wishing them good luck in producing good future work.
Via Money Today, Oh My News, Hankooki, W Star News
RELATED POSTS
Tags: Age of Feeling, controversies, drama production, The World They Live In