Flour guns for flower grandpas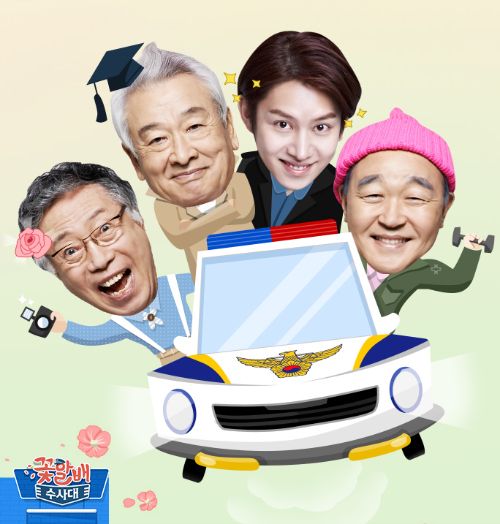 I don't know if this drama is going to be any good (or make any sense) but the promotional materials for it are so cute. The posters for tvN's new body-swap comedy Flower Grandpa Investigation Unit are out, along with updated character descriptions that put a new spin on the body-swap setup that was teased before.
Apparently Lee Soon-jae and Heechul aren't swapping bodies with each other — the three halbaes are Heechul's cop buddies who rapidly age overnight, while he remains in his own body. The comedy comes from the three twentysomething officers who suddenly look like grandpas, and their friend Heechul who gets to talk to them in banmal. I have to say, I was rather looking forward to Lee Soon-jae and Heechul acting like each other, but I can see the humor in this setup too.
The character posters show the three halbaes flashing their police badges with their original 29-year-old selves pictured. Lee Soon-jae starts out as Choi Jin-hyuk (Emergency Couple), the brains of the operation. He has a photographic memory and never forgets a detail, and is widely known in the precinct for being a cold selfish bastard who probably wouldn't even bleed if you pricked his finger. But one day he works a strange case, and wakes up having aged fifty years overnight. Suddenly he can't remember even the simplest details because he's battling senility.
Park Min-woo (Can We Love) is the flower boy Cassanova of the group, who pretty much skates by in life on his looks and charm. But when he wakes up as Byun Hee-bong (Oohlala Spouses), he finds his face covered in wrinkles and doesn't know how to function when he can't get anyone — even ajummas — to look his way. Park Doo-shik (Emergency Couple) is the maknae of the group at 28, and he's a former national boxer who can kick anyone's ass. Of course when he wakes up in the body of Jang Gwang (Goddess of Fire Jung-yi), he finds that he can't kick anything without throwing out his back.
And last but not least, Heechul plays the precinct's golden boy, the only son of the chief of police who was born with a silver spoon in his mouth. How he avoids the rapid aging spell, I don't know, but I think I'm going to enjoy watching him boss the halbaes around. In the second teaser below, he orders Jang Gwang to make him coffee, which he actually can't refuse because Heechul is the hyung. Pfft.
The foursome of cops will work cases together all while trying to adjust to their new situation, and Lee Soon-jae will have a loveline with a fiancée (Park Eun-ji) who won't accept that her boyfriend just vanished into thin air three months before their wedding. Aw, poor guy has to pretend to be some random grandpa all while watching her pine? How adorable and bittersweet.
Flower Grandpa Investigation Unit follows Grandpas Over Flowers and premieres May 9.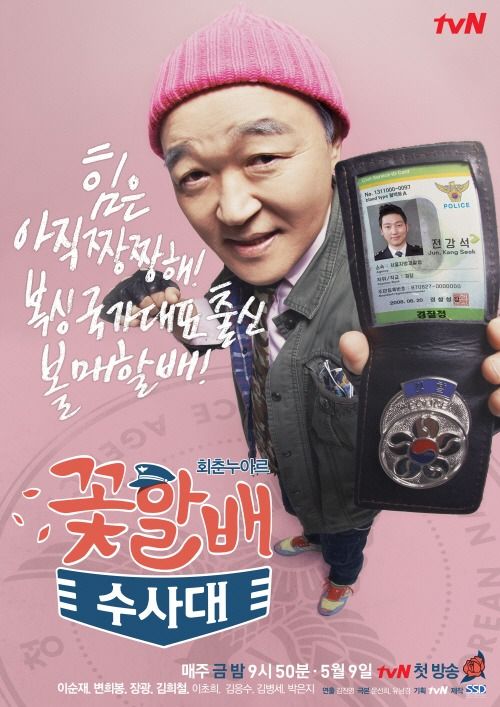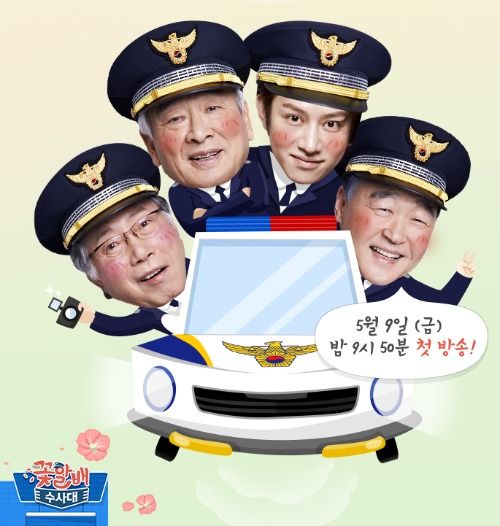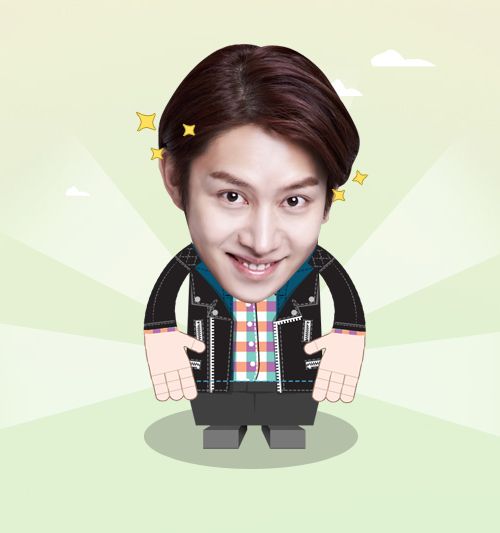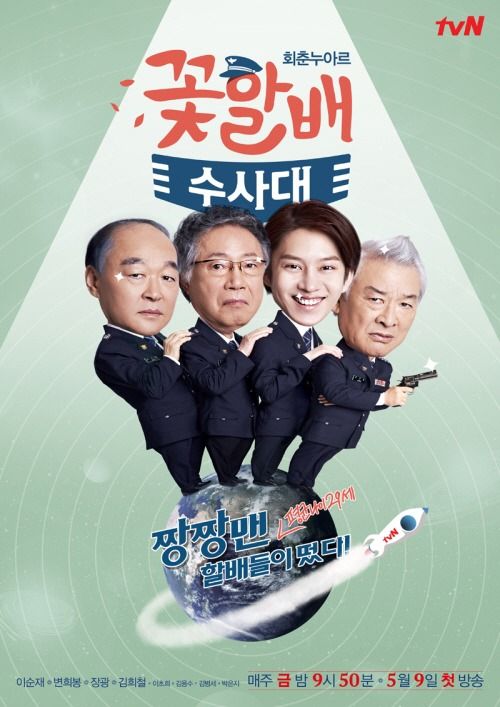 Via enews24
RELATED POSTS
Tags: Flower Grandpa Investigation Unit, Kim Heechul, Lee Soon-jae