Sly and Single Again: Episode 15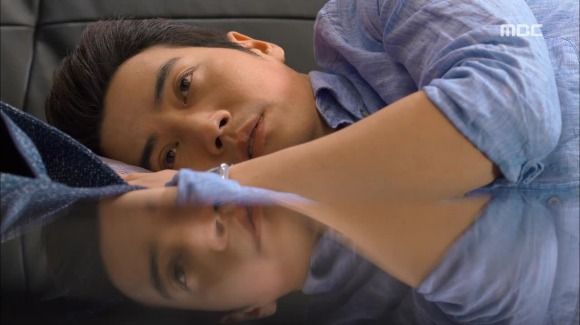 Sly and Single Again is back after last week's hiatus — just in time for the final two episodes. Now that all the secrets are (finally!) out, our focus turns to how Jung-woo and Ae-ra can reconcile their feelings for each other. Jung-woo makes it clear he's not willing to give up on rekindling their relationship, but Ae-ra struggles to stick to her chosen path of noble idiocy.

EPISODE 15 RECAP
After the confrontation with President Kook, Jung-woo returns to his apartment and collapses wearily on the sofa. Seeing the food laid out on the table, he tells Secretary Gil that he doesn't feel like eating, and Secretary Gil should just eat alone. But he leaps up in surprise when he recognizes Ae-ra's voice telling him to wash up and come eat dinner.
He's a little dazed that she's there at all, but that can't stop him from nagging her for how much food she made just for the two of them (because seriously, it could easily feed a dozen people). She tells him she wanted to do it, and he should just eat instead of nag. It's pretty cute the way he's like a little boy obeying his mother, as he immediately tries to follow her commands ("Wash up! No, stay here. Stop staring and eat. Eat more!").
When he sees Ae-ra staring at the red mark on his cheek from where President Kook hit him, he tries to laugh it off, saying it was because he was thinking too hard with his head in his hand.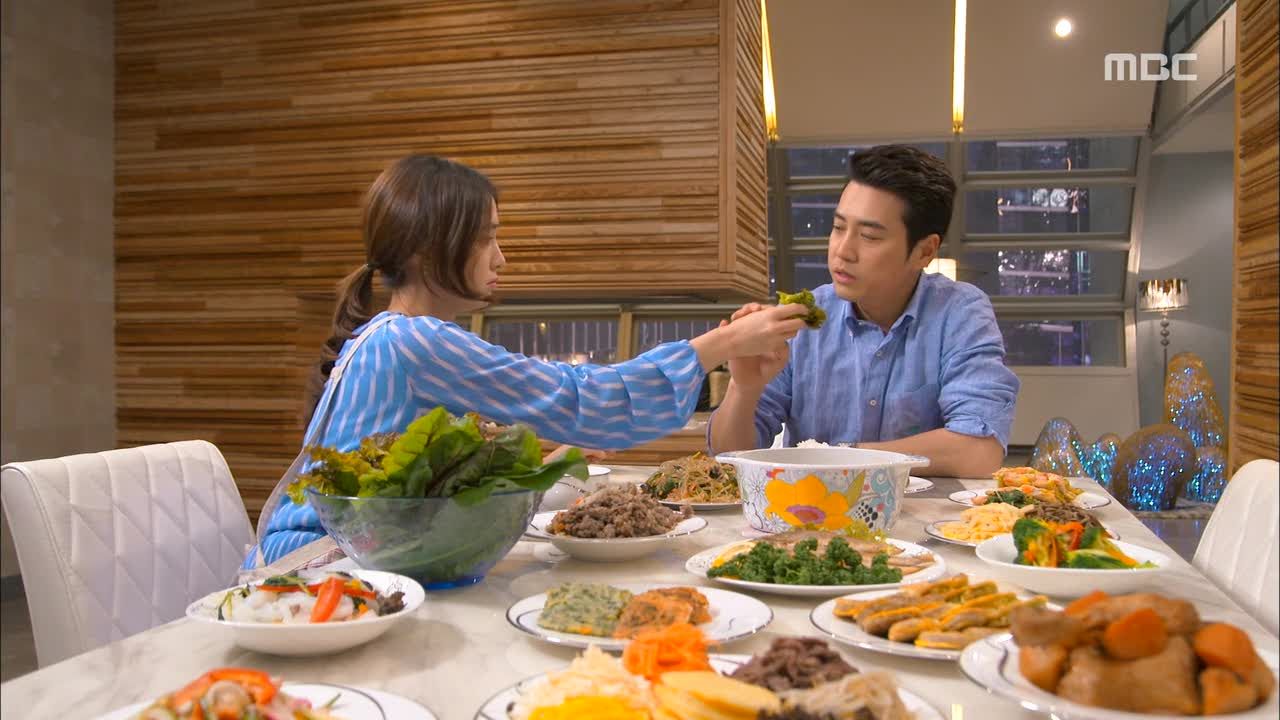 But Ae-ra knows what really happened, and after stuffing an absurdly large lettuce wrap into his mouth, she pours him some soju. He offers to pour her a drink, too. She initially refuses, but reminds herself that this is the last time, so she might as well.
Cut to a happy tipsy Jung-woo telling stories of his engineering school days. He thanks her for letting him relive those memories, and she teasingly tells him to consider it as fan service or like he won the lottery. But she can't continue to ignore the welt on his cheek.
As she administers medicine to Jung-woo's cheek, they become aware of how close they are, and Jung-woo slowly moves in for a kiss…
…only to have Ae-ra quickly turn away.
They both awkwardly gulp down another shot of soju before turning to face each other once more. Jung-woo leans in again, and this time Ae-ra doesn't move. The screen fades to black before we see if their lips touch. (Darn it!)
In the morning, Jung-woo and Ae-ra are snuggled up together in his bed. Eeeeee! Did some hanky-panky happen?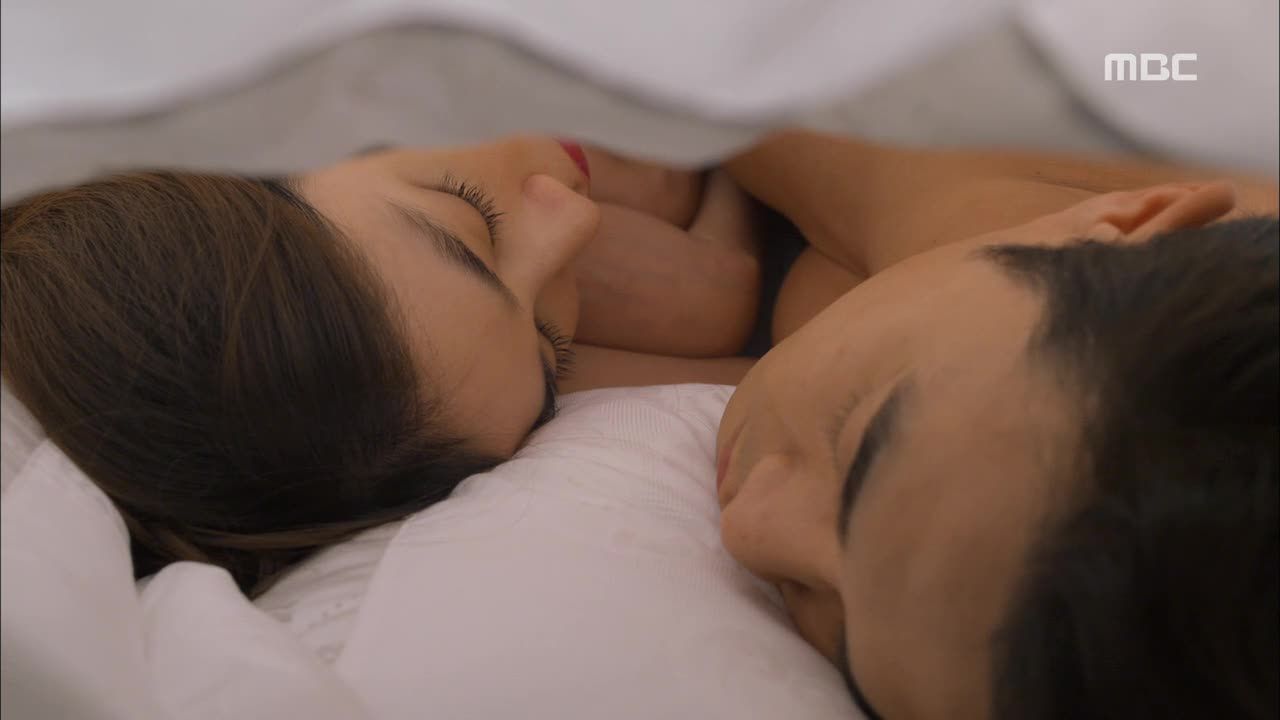 Jung-woo is the first to wake up, and when he sees Ae-ra, he's so startled that he literally rolls out of the bed, self-consciously wrapping himself in the duvet. Hee.
It takes a little longer for Ae-ra to fully wake up and realize where she is, but then it's her turn to panic. She points out that Jung-woo is naked (he retorts that he always sleeps naked, as she should well know), and wants to know who changed her out of her clothes and into the pajamas she's currently wearing.
He insists that she did it herself, but thanks to their hangovers, neither is able to clearly remember what happened last night.
Ae-ra rocks back and forth on the bed as she frets, trying to remember what happened, before ending up on the floor after frantically telling Jung-woo not to touch her. He leaps forward in concern, dropping the duvet — which only makes Ae-ra yell at him for revealing his naughty bits. Hee!
At the Dontalk offices, Manager Kam is finally putting one and one together to realize that Ae-ra is Jung-woo's ex, and he's dragged into the stairwell by Soo-cheol. The two of them accuse each other of blabbing about Ae-ra and Jung-woo being previously married, before making a pact that they'll keep it a secret.
Soo-cheol says he knows why he'd want to protect Ae-ra (because she's his sister), but he doesn't understand why Manager Kam would. Manager Kam informs him that he's the CEO's confidant, and therefore it's his duty to protect the Jung-woo. Aw.
But they can't keep their pact long, because on the landing just below them in the stairwell is Team Leader Wang, who's heard everything. The three of them agree to keep this secret to themselves, and Team Manager Wang warns them that they can't tell Song-hee, though, because she's like a walking PA system.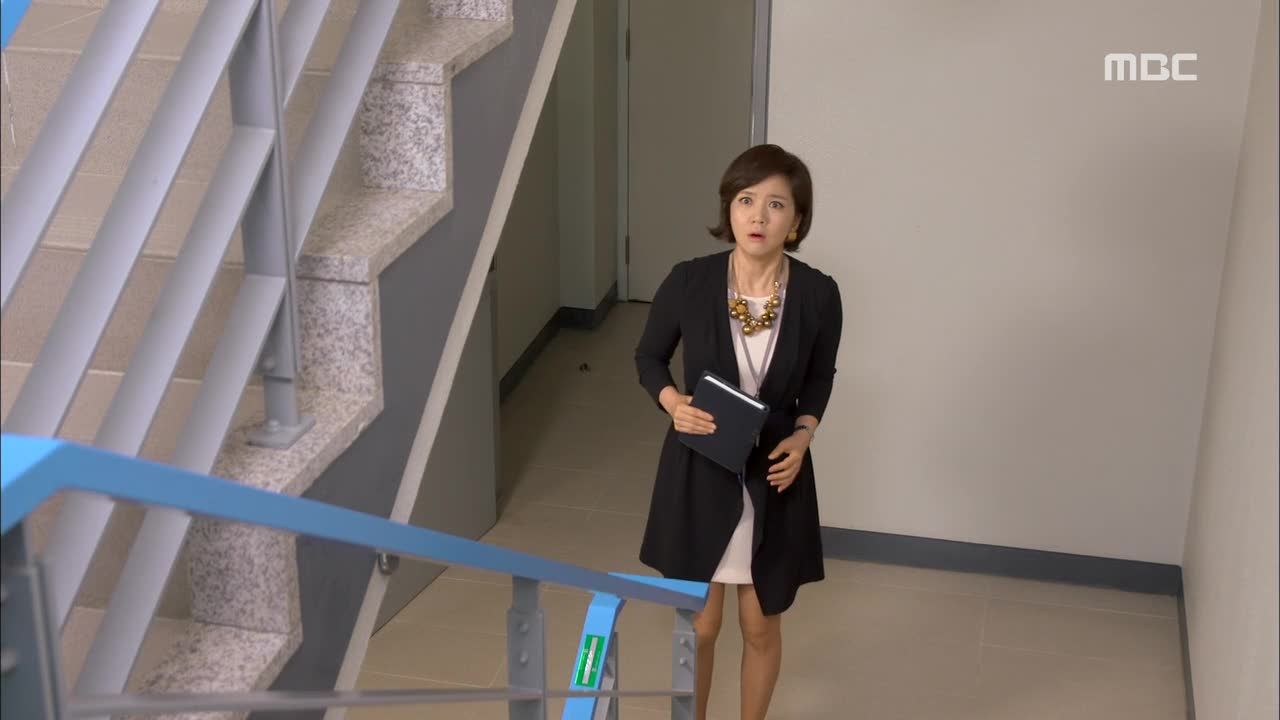 Ae-ra hies her hungover self to the ladies room and tries to remember what happened last night. As vague memories flash through her brain, she tells herself that she met with Jung-woo to cut off all ties (because she loves him, which, agh, noble idiocy), and wonders if she and Jung-woo slept together. (She's not the only one who wants to know!)
Jung-woo is working late, and as he takes a break, he pulls out his phone and smiles at a picture — a selca he took in front of a sleeping Ae-ra. Ooooo. He messages Ae-ra to tell her "good night and sweet dreams," but instead of responding with a text, she calls him.
He's happy to hear her voice, and she says if he's free tomorrow, they should go somewhere for a holiday. After all, he's been working so hard, he could use a little break.
He immediately agrees, much to Ae-ra's astonishment. He flusters her even more when he is quick to tell her that he's completely available, and starts making plans to meet up. That was not the reaction she had anticipated, and she stutters out a "never mind, just forget about it" before hanging up.
But Jung-woo smiles at (and then kisses) the picture on his phone, saying that if that's how she's going to act, then she'll never work up the courage to leave him.
As Ae-ra sits in her bed fretting about what to do, a sleepy Min-young wakes up enough to tell her that if she really wants to break up with Jung-woo, she should just do it without seeing him again. But Ae-ra says she needs one more date with him so she can live off of a final happy memory of the two of them together.
The next day at the office, Ae-ra contemplates the resignation letter in her hands — but before she can make a decision, a delivery man drops off a box. Inside is a cute teddy bear, and when Ae-ra presses its chest, it loudly plays a recording of Jung-woo saying "I'm sorry, Ae-ra. I love you!"
She tries to muffle the bear, but nosy Song-hee is convinced that she heard a man's voice and walks over, demanding to know what it said. But Team Manager Wang and Manager Kam immediately leap up to intervene, and surprisingly Song-hee actually listens to their request to give Ae-ra a little privacy. Ae-ra sighs in relief and hugs the bear, which only causes the recording to play over and over again as she tries to shut it up. Hahahaha!
She hands the bear over to Secretary Gil, coolly demanding that he return it to Jung-woo. This transaction is of course spotted by eagle-eyed Song-hee, and she coerces Secretary Gil into spilling the truth about Ae-ra being Jung-woo's ex-wife. He begs her to keep it a secret, but c'mon, this is Song-hee we're talking about — which means the news immediately spreads across the entire office.
The gossip grapevine continues to build up the story, until the entire company seems to be in agreement that the CEO's ex-wife is a terrible, brazen woman who became an intern just so she could break up his relationship with Director Kook, and that even after a lavish alimony, she's extorting more money from him, which has caused the CEO to lose credibility with the investors because he had to sacrifice himself for her.
As Team Manager Wang and Manager Kam try to express fake surprise at this news (after reassuring each other neither of them were the ones who spilled the beans), Song-hee decides that Ae-ra must be the one at fault for the company's current crisis, because one rotten apple spoils the bunch, you know. Ae-ra is utterly deflated at overhearing everyone's reactions to the rumors.
At that moment, Jung-woo arrives at the Mobile Shopping Team office, saying he's surprised that anyone could believe such an absurd rumor. He originally wasn't going to address it, but now he realizes that he needs to clear up the misunderstanding. Jung-woo admits that Ae-ra was indeed his wife, but says that it's totally incorrect that she is responsible for the company's investment crisis.
In fact, he adds, she's the one who originally gave him the idea for the free messaging service, not to mention the recently added function of being able to delete sent messages. He says it's ridiculous that a crisis this severe could be created by just one intern. When the company suffers, the responsibility doesn't rest solely on the shoulders of one worker, but it rests on his as the CEO.
He ends his speech by apologizing for causing the company trouble over his personal life, and then respectfully bows to everyone. With promises to resolve the issues surrounding the company's financial insecurity and a request for everyone to ignore any rumors, he turns on his heel and strides out of the office — exchanging a meaningful look with Seung-hyun, who had been listening to the entire confession from the doorway.
Ae-ra meets with Team Leader Wang to hand over her resignation letter. Team Leader Wang says that if she's resigning just because of a rumor, then everyone in the office should have quit at least once before. But Ae-ra insists that she was planning on doing this before the rumors spread, and she's made up her mind. Team Leader Wang accepts the resignation, refusing to take Ae-ra's apology for disappointing her.
She points out that Ae-ra doesn't need to be sorry — she just needs to take responsibility for her decision, and in order to do that, she needs to stand up straight and be strong on her own. Because that's what single women like them are required to do. Aw, Team Leader Wang — why couldn't you have been the insightful mentor right from the beginning?
Seung-hyun and Ae-ra are the only ones at her farewell party in a nearby pojangmacha, where she prefers noodles (to help her hangover) more than a bottle of soju. When he asks if she's going to go work at the hotel, she says no, because she realized she was hired thanks to Seung-hyun's intervention, and not solely based on her own capabilities. He protests that he just recommended her, but if she quits Dontalk and doesn't work for Shilla Hotel, what will she do?
She vaguely answers with, "Nothing in particular; I just need a break without any real plans," but he zeros in on the reason she quit and jealously asks if it's because of Jung-woo. Ae-ra tells him that while she appreciates Seung-hyun's feelings for her, they make her uncomfortable, and she wishes that he would stop liking her.
But Seung-hyun persists, wanting to know exactly why she's quitting over Jung-woo. She admits she doesn't care about the rumors — she just can't stand knowing that he'll lose the company because of her. She wonders if only she'd listened to Yeo-jin when she threatened that Ae-ra would ruin Jung-woo's life, then maybe she could have avoided this. Ae-ra fights back tears as she adds that at least Yeo-jin will be there for Jung-woo, which will be a good thing, won't it? (Um, no.)
As Seung-hyun walks Ae-ra home, he asks how she'll survive, loving Jung-woo that much and missing him everyday. Ae-ra stoically says she'll endure it, and he sighs that it's so hard to leave the one you love. Like he's one to talk.
He sees Jung-woo headed their way, so he puts his hands on her shoulders, asking if she needs him to act (as in, pretending they're on a date to convince Jung-woo that she's over him).
Before she can answer, Jung-woo asks to see Ae-ra privately so they can talk, but she fake-cheerfully agrees to go to the movies with Seung-hyun. As Jung-woo watches Ae-ra walk away with Seung-hyun's arm around her shoulders, he flashes back to the previous night, and oh thank goodness someone remembers what actually happened.
In the flashback, after dinner (and plenty of soju), Ae-ra drunkenly insists that she needs to go home. Jung-woo offers to give her a ride, but she protests that she's not drunk and can make it by herself, even though she ends up going the wrong way to the door, and trips over the floor.
Jung-woo rushes over to see if she's all right, but as she sits up, she believes she's back at home. Seeing the fire burning in Jung-woo's fireplace, Ae-ra mutters to Min-young that it's too big of a candle and she shouldn't be playing with fire at home or she'll burn down the apartment again. Ha.
But things take a serious turn as Ae-ra starts to cry, confessing to Min-young (who is in actuality Jung-woo just behind her), that she had dinner with Jung-woo that night and it was the last time she'll see him enjoying her cooking. She calls Jung-woo an idiot for choosing her over his company, which he'll lose if she stays with him.
Between sniffly sobs, she adds that in order to save his company, she'll have to let him go — and no matter how much it'll hurt, it can't be worse than the hurt of the divorce they already went through. "I tried not to love him, but I couldn't do it. I can't do it, Min-young-ah."
She declares she'll break up with him by taking him on a farewell trip, where she'll tell him that she doesn't like him because she found out he's actually poor, instead of the rich chaebol-type she expected, and she's not going to waste her time with a CEO who's on the cusp of bankruptcy. That way he'll leave her with a broken heart (and presumably won't try to win her back).
Moved by her words, Jung-woo holds her tight.
He tucks her into bed, smoothing the hair away from her face (and then takes the selca we saw previously). As he's gazing at her, eyes filled with love, he slowly leans forward to give her a kiss — but she begins to vomit, so he quickly changes it to a kiss on the forehead as he covers her mouth with one hand. Ha! And, ew.
Back in the present day, Ae-ra and Jung-woo are on their trip, as promised. Jung-woo's in high spirits, wondering why they didn't think about going for a nice drive before, instead of spending all their time on the Dontalk rooftop. But he admits it was fun having secret dates at work, because he has a lot of memories of her there, although now he supposes they'll have to stop.
Ae-ra agrees, reminding him that after Monday, she no longer works there. Just as she's about to bring up the real reason why she wanted to talk to him, he avoids the conversation by turning on the car radio. JYP's "Elevator" blasts out over the speakers, and Jung-woo sings along. The song also prompts him to consider remodeling the Dontalk elevators, because he hates the glass ones because everyone can see everything. Ae-ra teasingly reminds him that even without glass walls, elevators still have CCTVs, so he'd have to behave himself anyway.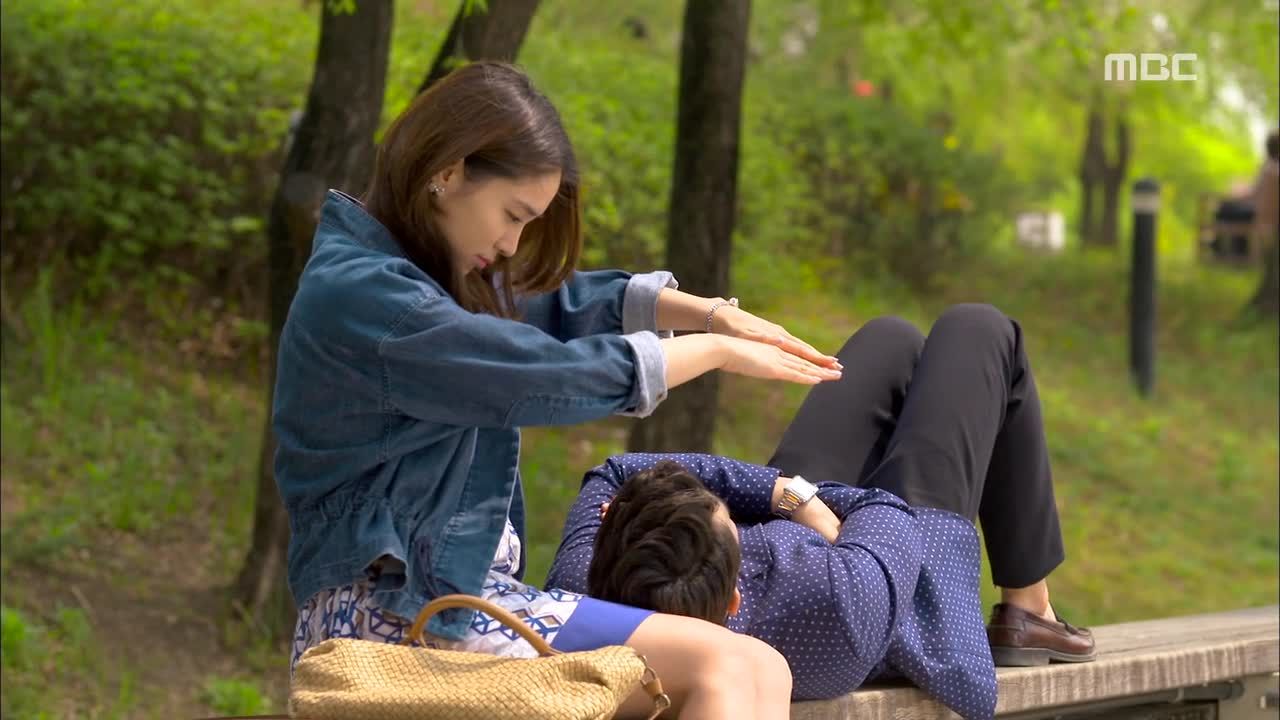 The two end up at a park, where Jung-woo snoozes with his head on Ae-ra's lap. As she attempts to block the sun from his face with her hands, he sighs, wishing that he could spend the rest of his life with her, just like this. Seeing her solemn face, he leaps up, announcing a new plan to enjoy a boat ride (continuing to avoid her attempts at a heart-to-heart conversation).
They sail along the Han river, and Ae-ra tries to get serious once more, until she notices that Jung-woo has slipped a diamond ring on her finger. OMG.
Jung-woo: Let's start our relationship over. Let's start it again from the beginning. Na Ae-ra, will you marry me again?
Eeeeeeee!
But Ae-ra tells him no, she doesn't want to marry him again. She launches into her prepared speech of how she's disappointed that he's still a nobody who could go bankrupt at any minute, and that they should end their relationship.
She hands him back the ring, asking him to never bring it up again, and then turns and walks away. Except she's on a boat in the middle of the Han river, and there's nowhere to go. Jung-woo follows her, trying to tell her that he knows what she really means by wanting to break up with him, but she cuts him off and walks away, and this time Jung-woo lets her go.
In her room, Yeo-jin has let the crazy officially take over: her ginormous portrait is ripped to shreds, and she clutches a broken string of pearls as she hysterically sobs. The next day she seems as cool as a cucumber, though, as she returns to Dontalk to for a meeting with the board of directors.
One of the directors asks why President Kook withdrew his funds, but before Jung-woo can formulate an answer, Yeo-jin speaks up. She says her father did it to censure Jung-woo due to his failure to secure a profit. Due to that failure, she recommends that he be held responsible for this matter, and be dismissed from Dontalk. Uh, say what?
But before Yeo-jin can get the board to take a vote, Jung-woo volunteers to resign.
Ae-ra is working at her parents' restaurant when Soo-cheol bursts in, excited to share the news about Jung-woo's resignation. Secretary Gil calls Ae-ra to ask if she knows where Jung-woo is, because he disappeared right after the meeting and is nowhere to be found. She heads straight for the dream house — but no one is there.
Later, she sends him messages asking where he is because everyone is worried — but he ignores them, because he's got a new project.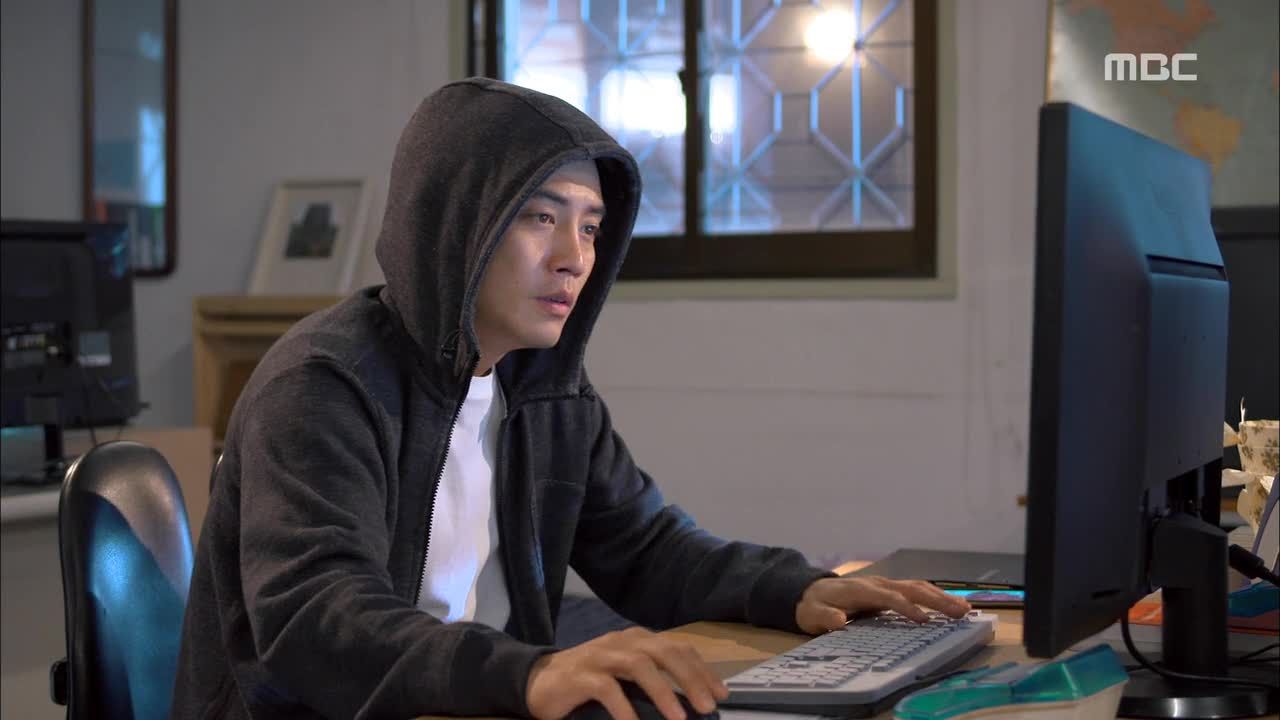 In a shabby office, a hoodie-and-sweatpants-clad Jung-woo hops back and forth between a dozen computers, tweaking designs for what looks like a computer game. Countless hours pass by, and Jung-woo continues to solely focus on his work.
He's lost in his creative world as he wolfs down junk food, and doesn't see Ae-ra at the window until she sarcastically shouts, "You're looking really great!"

COMMENTS
Even though I was fully expecting the show to go this route, I'm still incredibly happy to see Jung-woo going back to his roots as an engineer and being excited about creating a new product. He doesn't take time to mope or lick his wounds — he gets right back out there, because he's an idea man, not a CEO.
Which makes me think that Ae-ra wasn't surprised to find him working all alone in his new office — this is, after all, the man she married. This is the man she knows. She spent four years supporting his creative endeavors — but this time, at least, she's aware that he's actually capable of succeeding with them. Not to mention with a recommendation from Team Manager Wang — and even Seung-hyun — she should be able to find a fairly reliable and enjoyable job that could better support the two of them than the back-breaking work she did when they were married.
I'm also thrilled to know that Jung-woo has extricated himself from the poisonous grasp of the Kook family. Which is not something I thought I would have said in the beginning of this show, because it seemed like the Kook siblings might actually be interesting characters in their own right, with reasonable claims on the affections of our leads. Instead, the writers threw Yeo-jin under the melodramatic bus, and she became just another cookie-cutter obsessed second lead who would do anything to break apart the lead couple. How incredibly disappointing. There was absolutely no need for her character to turn out that way.
I feel the same disappointment over Seung-hyun — I loved him so much (so much!) at the beginning, but the more he was unable to take "no" for an answer (which still feels like a departure from his characterization earlier on in the show), the more and more frustrated I became with him. The impetuousness of youth can only explain away so much before I have to throw up my hands in submission and admit that, okay, yes, you've beaten the Second Lead Syndrome out of me — I surrender.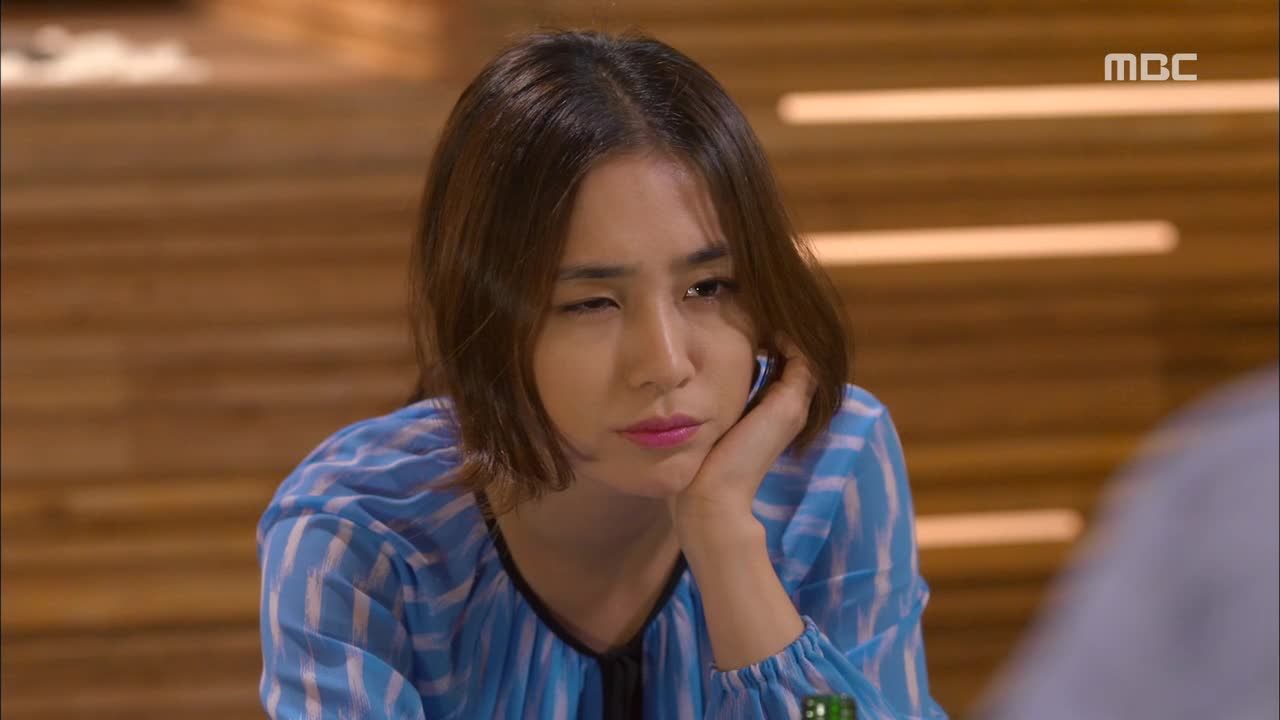 Even so, I'm still pleased that they managed to convince me that Jung-woo and Ae-ra reconciling would actually be good and beneficial. Despite how the show began, with both of them wanting their petty revenge, I really do believe that they never really stopped loving each other. Which makes me think that perhaps the issues they had during their marriage might have perhaps been worked through via couples counseling, instead of Ae-ra unilaterally deciding on divorce. But now that they've had a chance to grow and mature as people beyond each other, they realize what truly matters — and that's each other.
All an in all, Sly and Single Again has surprised me with how it has shaped up to be a rather enjoyable rom-com. The bulk of the enjoyment admittedly comes from the adorable chemistry between Lee Min-jung and Joo Sang-wook — they are what kept me hooked on the show week after week, with their amazing ability for not just hilarious physical comedy (can we have Joo Sang-wook in more rom-coms, please?), but also to make the deep emotions and struggles of Ae-ra and Jung-woo real and relatable.
Thanks to their acting skills and utter believability as a couple who still deeply love each other, even if they're not always aware of it, I was able to overlook a lot of the writing flaws and often confusing characterizations of the minor characters. Whether hilarious or heartbreaking, I fully believed in these two, and I enjoyed being a part of their journey to reconciliation.
I'm holding out hope that in the final episode we'll have lots of cute scenes of bickering bliss between our favorite couple. Considering the struggles they've had to go through to get together again, it's not too much to ask for a little happily ever after now, is it?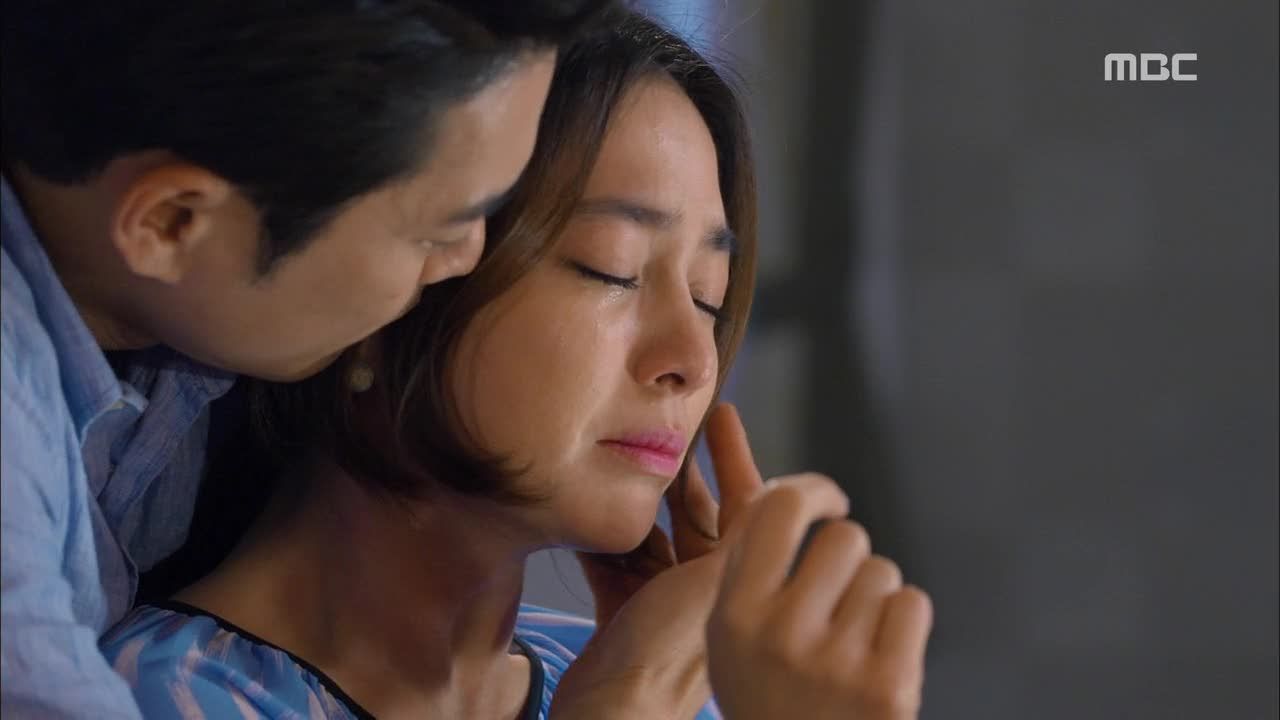 RELATED POSTS
Tags: featured, Joo Sang-wook, Lee Min-jung, Sly and Single Again