Seo In-gook starts his double life in High School King of Savvy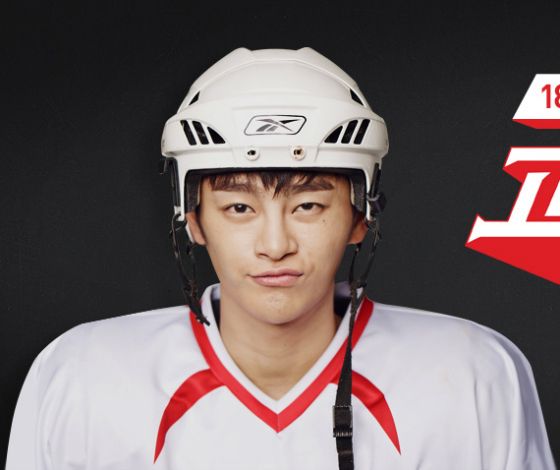 That doofy look on Seo In-gook's face is priceless. I think I'm going to love his totally crazy one-man(-boy) quest to live a secret double life as schoolboy and boss man. He stars in tvN's newest zany comedy High School King of Savvy about a high-schooler who somehow ends up masquerading as his twentysomething hyung, who happens to be a department director at a large company. True, there are some leaps in logic in the premise (namely, how does he get away with it, and WHY?) but I'm hoping the result will be so entertaining that I won't care. You have to figure it's less masquerading than any crossdressing drama out there.
The new teaser introduces the cast, starting with the hero, an eighteen-year-old cocky high school hockey star who then moonlights as his office worker hyung. Lee Hana (Triple) plays the quirky 4-D heroine, a temporary employee at the office who will assume that the kid is her boss.
Complicating matters is her younger sister (Lee Yeol-eum), who happens to go to school with the high school Seo In-gook and has a huge crush on him. She's described as his "cute stalker"; I wonder how cute she'll be once the jig is up. Rounding out the main cast is Lee Soo-hyuk (Shark), who plays a "super elite manager" at the company.
The teaser is simple but gets the premise across in a fun way, as we watch the hero first breeze his way through the switcheroo with a swagger, only to grow increasingly harried between school and work, until he finally shows up at school in his suit and at work in his hockey uniform. Now that's an efficient use of thirty seconds. I'm looking forward to the frothy light tone, and Seo In-gook is going to kill it in this double role, which seems almost tailor-made for him.
High School King of Savvy follows Witch's Romance on Mondays and Tuesdays, and premieres June 16.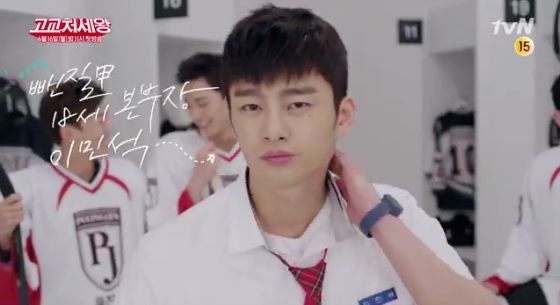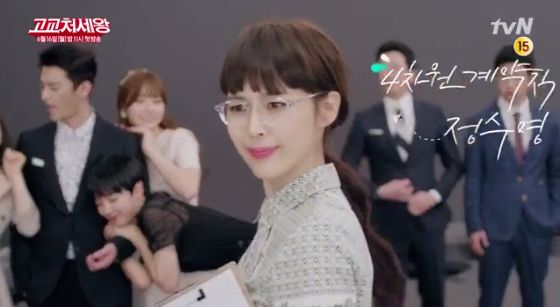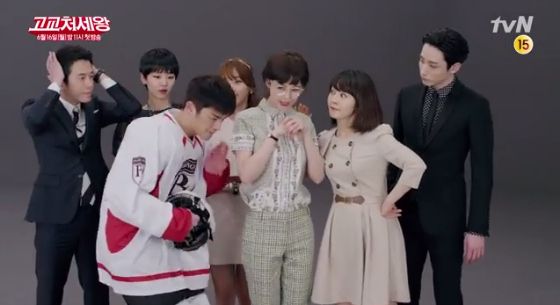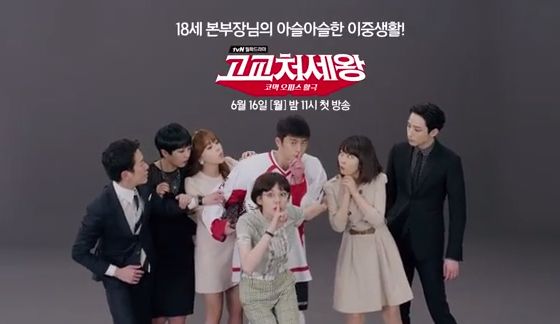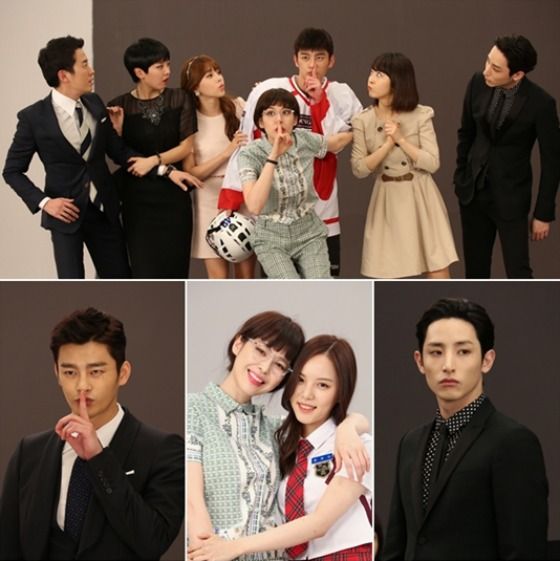 Via Osen
RELATED POSTS
Tags: High School King of Savvy, Lee Hana, Lee Soo-hyuk, Seo In-gook