First script read for fantasy sageuk Night Watchman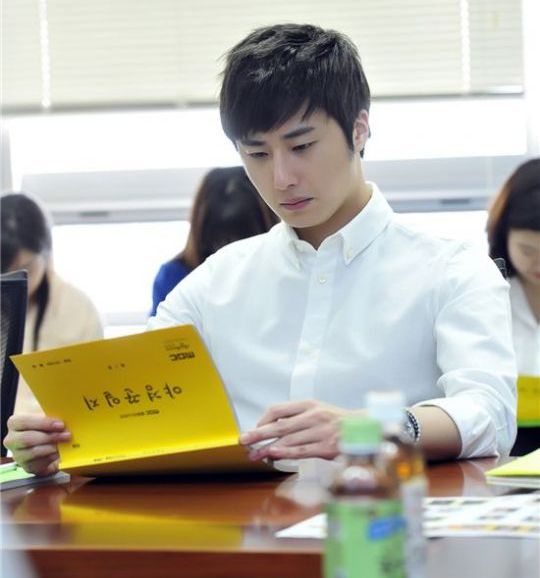 Production is officially underway for MBC's new ghostbusting fantasy sageuk The Records of a Night Watchman, starring Jung Il-woo (Gold Rainbow) as a prince gifted with the supernatural ability to see ghosts who moonlights as a night watchman to rid the world of evil spirits. The fictional universe of the drama is filled with magic, mythical creatures, mountain gods, and terrifying curses, which both excites me (potential for a grand mythology!) and terrifies me (it could be so bad!).
Case in point: One of the latest casting additions to the drama is Kim Sung-oh (Age of Feeling, When a Man Loves), as a psychic who worships a serpent monster deep in the heart of Mt. Baekdu. The serpent monster, an imugi, is a mythological creature that starts out as a giant serpent and amasses power to become a dragon. (It's the legend behind the dragons in D-War, for instance.) Kim Sung-oh plays the story's main villain who tries to raise the dormant imugi and harness its power to take over the world. All I have to say is, Show, you'd better get your CG ducks in a row, because that line between genre spectacle and cartoony disaster? It's very, very thin.
Dragon dilemma aside, he should make for a great villain, though the king (Choi Won-young, Three Days) has the most interesting backstory as a former night watchman who bested an imugi in his youth. In his days as a warrior, he saves a woman who preserves the energy of Mt. Baekdu, and she falls in love with him at first sight. Their story will be tragic, while Jung Il-woo will meet the mountain-energy-guarding heroine Go Sung-hee (Miss Korea) in much the same manner in the present day, hopefully to less tragic consequences. More and more, this drama feels like Gu Family Book, just with ghost-fighters instead of gumihos.
The cast includes Yunho (Poseidon) and Yoon Tae-young (King's Daughter Soo Baek-hyang) as fellow night watchmen, Seo Ye-ji (Potato Star 2013QR3) as the young noblewoman intent on marrying the prince, and Kim Heung-soo (President) as the illegitimate prince who makes a political play for the throne.
Night Watchman follows Triangle in late July.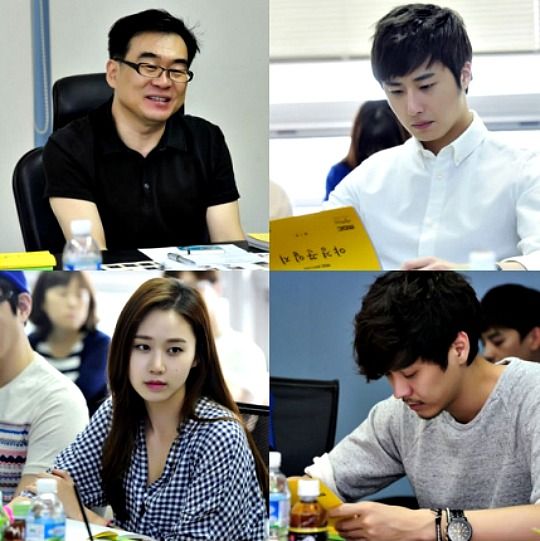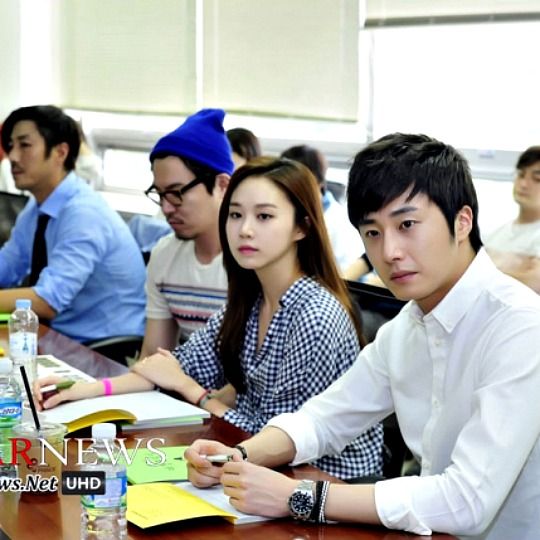 RELATED POSTS
Tags: Choi Won-young, Go Sung-hee, Jung Il-woo, Kim Sung-oh, Records of a Night Watchman