Battle of Yeonpyeong roars back with a new cast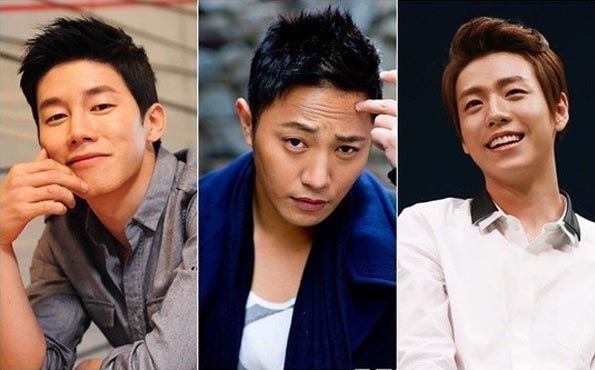 Sidelined after shake-ups in both investors and distributors, the film Battle of Yeonpyeong is back with a modified script and an all-new cast. Less than a week after his discharge from the army, Kim Mu-yeol (Eungyo, Bow: The Ultimate Weapon) has signed on for the role of naval hero Lieutenant Commander Yoon Young-ha, replacing Jung Seok-won, who'd been cast (and who'd done some preliminary filming) before production on the movie faltered due to the swapping of its backers.
Rounding out the cast, Jin Gu (The Target, Ad Genius Lee Tae-baek) and Lee Hyun-woo (Covertly, Grandly) will play supporting naval officers who were present at the second Battle of Yeonpyeong, which took place in 2002, at the height of the euphoria Korea was experiencing at hosting and advancing in the Korea/Japan World Cup.
The two Koreas had, and continue to be, in dispute about the maritime boundary line dividing the countries, with North Korea believing that the current boundary line should be farther south. The second Battle of Yeonpyeong occurred when North Korean naval officers advanced just beyond the boundary and made a surprise attack (many surmise that North Korea was attempting to detract from the World Cup attention the South had been receiving), which ended with casualties suffered on both sides.
It was a tragic event that many felt didn't receive the proper attention or acknowledgement at the time, especially due to the nation's preoccupation with the World Cup, and as such, various productions have tried to honor the naval heroes involved by revisiting the subject material. Filmmakers and cast have quite the burden to bear in properly commanding respect for the somber incident, but if done skillfully, Battle of Yeonpyeong could be a truly epic and touching movie.
Filming begins shortly, in mid-July.
Via Osen
RELATED POSTS
Tags: Jin Gu, Lee Hyun-woo (2)