Secret Door's prince in action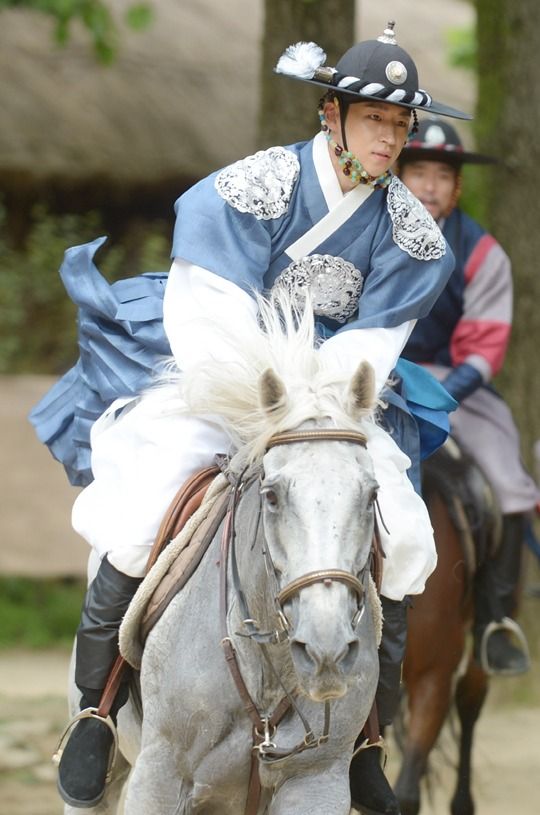 This show is being pretty stingy with the stills for such a large cast, but I can forgive a lot for Lee Je-hoon's return to the small screen. Here he is in action for SBS's fusion sageuk Secret Door, where he'll play a very different Crown Prince Sado from the version portrayed in history books. The drama will focus on his time as Lee Sun, before he ever earned the moniker Sado, when he was the perfect son of the very demanding and strict King Yeongjo (Han Seok-kyu).
Because we know how tragically the father-son relationship ends, it's all the more heartbreaking that Lee Je-hoon will begin the drama as a righteous young man eager to please his father. He'll take an active role in seeking justice by getting involved in solving mysterious deaths, all while his father gets caught in the middle of partisan warfare.
Choi Won-young joined the cast straight off the set of Records of a Night Watchman, which is awesome since he's great and gets to play a good guy this time (who stays good, I hope). He's good at playing both villain and soft-hearted dad, but I just saw him play a king who went batty and started killing everyone in sight, so I'm happy we're taking a break from villainy.
The prince, who dreams of an egalitarian society, will help Choi Won-young's character to receive a position in court after years of being denied because of his political beliefs. He'll be known as the brain, among the allies who form around the prince. It's sounding more and more like the prince has a little mystery investigation unit, or maybe I just already want him to have a Scooby Gang. Because everyone should have a Scooby Gang. Oh, and the last picture is just Seo Joon-young reuniting on set with Kim Yoo-jung, because they're adorable.
Secret Door follows Temptation on Mondays and Tuesdays, and premieres September 22.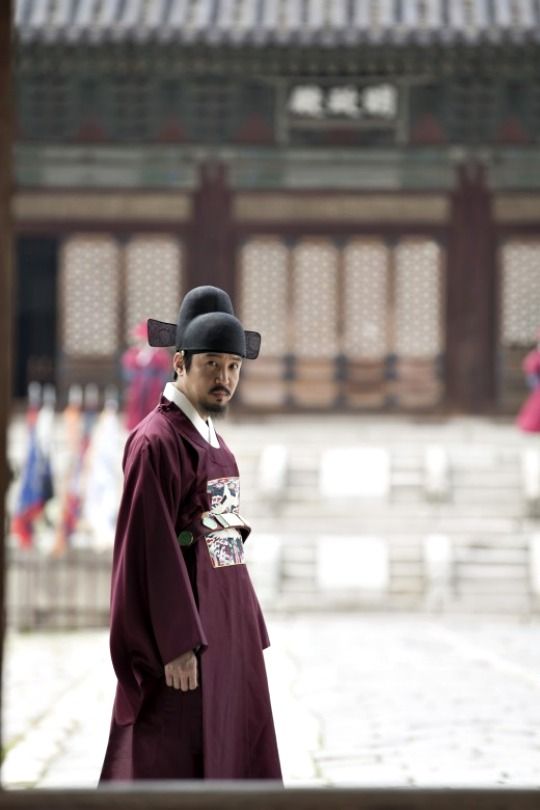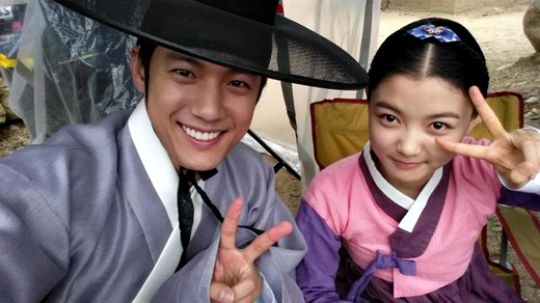 RELATED POSTS
Tags: Choi Won-young, Lee Je-hoon, Secret Door